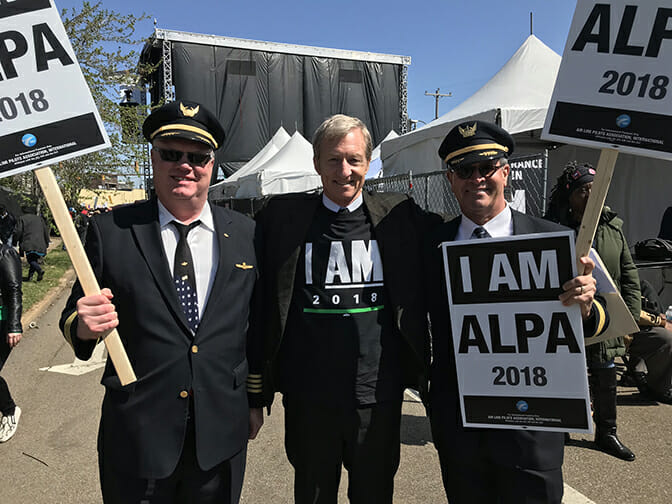 The National Mediation Board recently certified the Air Line Pilots Association, Int'l (ALPA) as the union representative for Breeze Airways pilots, making it the twelfth pilot group to join ALPA since 2019.
"The labor movement is ascendant, and ALPA is leading the way in organizing and representing pilots as we emerge from the pandemic," said Capt. Joe DePete, ALPA president. "We are very pleased to welcome the pilots at Breeze Airways and look forward to adding even more skilled aviators to our growing ranks. Frontline workers helped keep the aviation industry afloat during the global public health crisis, and we are now calling on managements to recognize—and respect—their contributions. Today, our union is stronger, and tomorrow it will be even more so." 
Friday's certification is the culmination of a multiyear effort to provide representation for airline pilots across the United States and Canada. Since 2019, ALPA has welcomed more than 1,900 pilots from PAL Airlines, Air Borealis, Perimeter Aviation, Morningstar Air Express, PAL Aerospace, Amerijet International, Cargojet, Flair, Western Global, Ravn Alaska, iAero, and now Breeze Airways. Through ALPA representation, these pilots will now have access to the professional resources needed to help negotiate a contract that includes enhanced work rules and benefits that reflect their needs.
"Our strength is in our numbers—and I have made it a top priority to increase the number of pilots we represent to further advance the collective interests of professional pilots in North America," DePete said. "We saw during the pandemic what happens when labor is unified and speaks with one voice, and we intend to remain united."