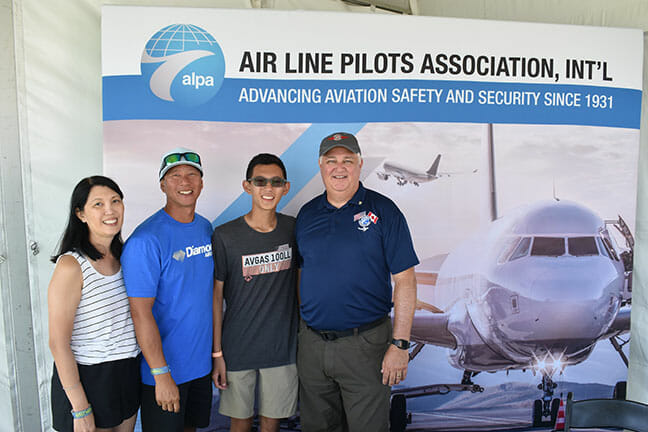 The Air Line Pilots Association, Int'l (ALPA) released the following statement from president Capt. Joe DePete today after the Federal Aviation Administration (FAA) announced a proposed rule requiring secondary barriers on newly manufactured passenger airliners.
"Twenty-one years ago this September, terrorists who were intent on destroying our way of life used passenger aircraft as weapons of war, killing nearly 3,000 of our fellow Americans and shattering our sense of safety and security. Our nation responded to these heinous attacks, and several measures were put in place to prevent a tragedy like this from ever happening again, except the most obvious: installing secondary barriers to secure the flight deck.
"I am pleased that the FAA has finally taken the first step toward addressing this vulnerability after years of delay—delays caused by airline opposition and that have resulted in thousands of planes coming into service since 2001 without this critical security enhancement. I appreciate the work of Acting Administrator Billy Nolen to move this out of the bureaucratic blackhole it has been stuck in for far too long. And while the pilots I am proud to represent would have preferred that this rule went into effect immediately, they certainly will appreciate that progress is being made.
"Now that we are finally addressing the installation of secondary barriers on newly manufactured passenger aircraft, we must turn our attention to passing legislation to require that existing fleets be retrofitted. I urge Congress to pass the Saracini Enhanced Aviation Safety Act (H.R. 911/S. 911) because ensuring that no terrorist—domestic or international—breaches another aircraft flight deck door again should be one of this nation's highest security priorities."