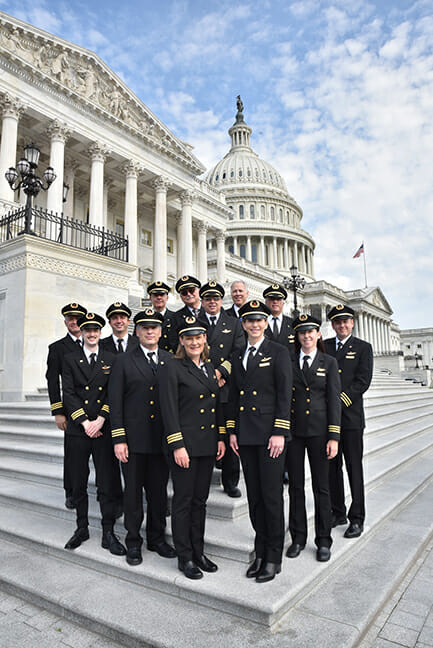 Identifies Issue as Top Aviation Safety Priority
On the eve of the 12-year anniversary of the Airline Safety and Federal Aviation Administration Extension Act of 2010 being signed into law, the Air Line Pilots Association, Int'l (ALPA), the world's largest nongovernmental aviation safety organization, called on Congress to maintain the Act's strong pilot qualification and training requirements. Identifying this "as the highest priority" for the upcoming reauthorization of the Federal Aviation Administration (FAA), ALPA continues to push back on the false "pilot shortage" narrative being used by special interest groups in an attempt to weaken or undermine the single most-effective aviation safety feature on their aircraft: two highly trained, fully qualified pilots.
"On August 1, this nation marks the 12th anniversary of one of the most effective aviation safety measures in U.S. history becoming law—a law that has reduced U.S. airline passenger fatalities by 99.8 percent," wrote Capt. Joe DePete, ALPA president, in a letter to Congress. "Protecting these lifesaving regulations—and fighting any effort to weaken, reinterpret, or avert them—will continue to serve as the Association's highest priority as you and other lawmakers consider the next FAA reauthorization in both the 117th and 118th Congress." 
ALPA has also launched an aggressive, multi-platform education campaign highlighting the extraordinary aviation safety improvements realized since the 2010 law was enacted.