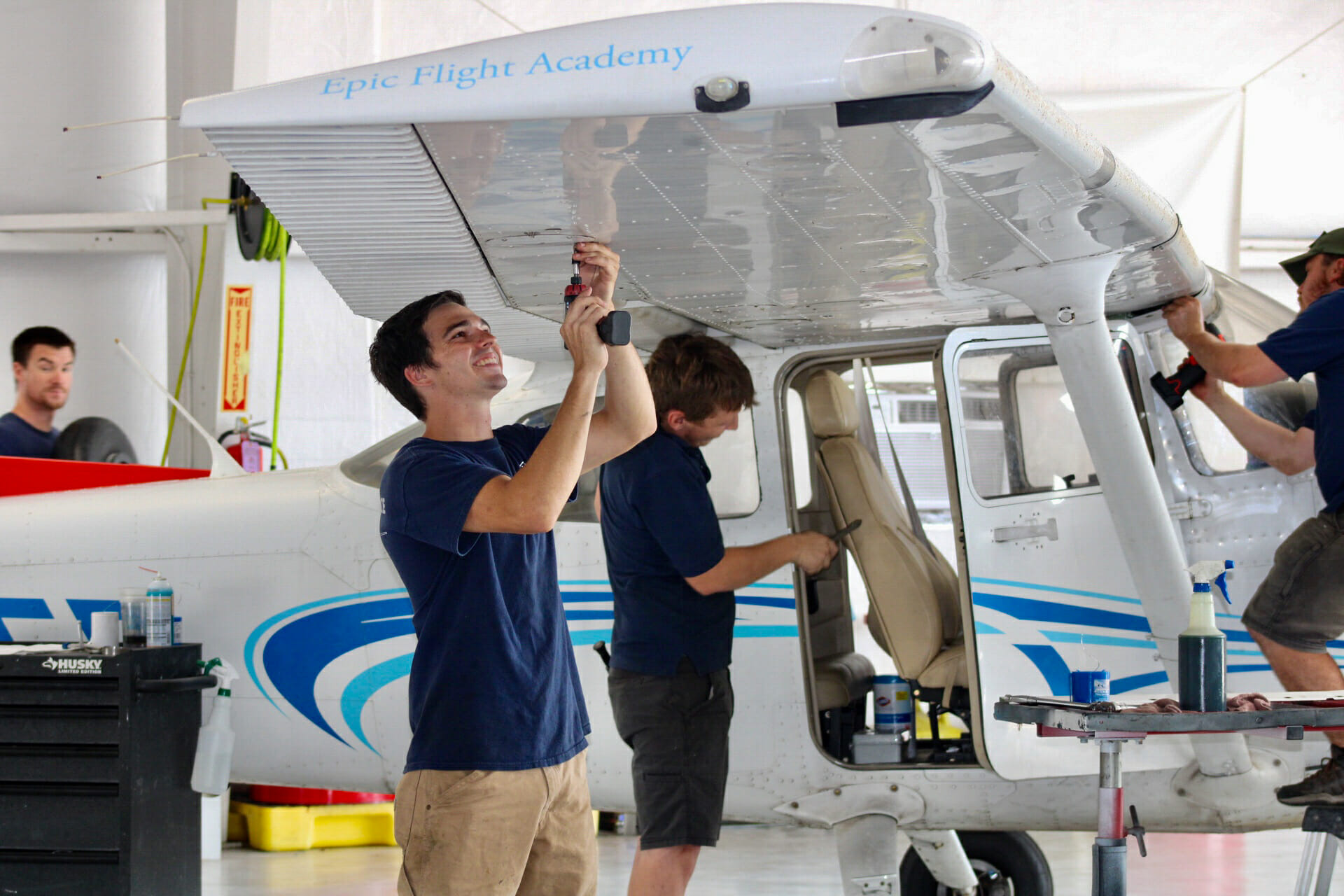 Epic Flight Academy in New Smyrna Beach, Florida has provided flight training to thousands of students since it opened in 1999. In recent weeks, Epic opened the doors to its new Part 147 aircraft mechanic training program, welcoming its first class of students in October. The AMT program consists of five main courses: General Technician, Airframe Technician 1, Airframe Technician 2, Powerplant Technician 1, and Powerplant Technician 2. New classes start three times a year, with the next class beginning Feb. 15, 2021. Tuition for the program is $19,500, an introductory rate that will increase to $25,000 on January 1st. Books and the toolkit, which students keep, cost $1,800. Additional costs, including FAA exams, cost $1,575.
Danny Perna, Epic's founder and CEO, began his aviation career as an A&P mechanic before becoming a pilot and later a flight instructor when he launched Epic. Chief operating officer Josh Rawlins started as a teenager at Epic sweeping out hangars. However, he later earned his A&P license, eventually becoming Epic's lead mechanic, then director of maintenance, and ultimately COO.
"We have seen an increase in demand for A&Ps around the world," said Perna, "and although we've trained many aircraft mechanics through apprenticeships, we decided it was time to establish a formal program." The planning has been underway for several years, including a recent expansion into an additional facility where students will work on actual aircraft. It is located across the highway from the New Smyrna Beach Airport where the flight school is located.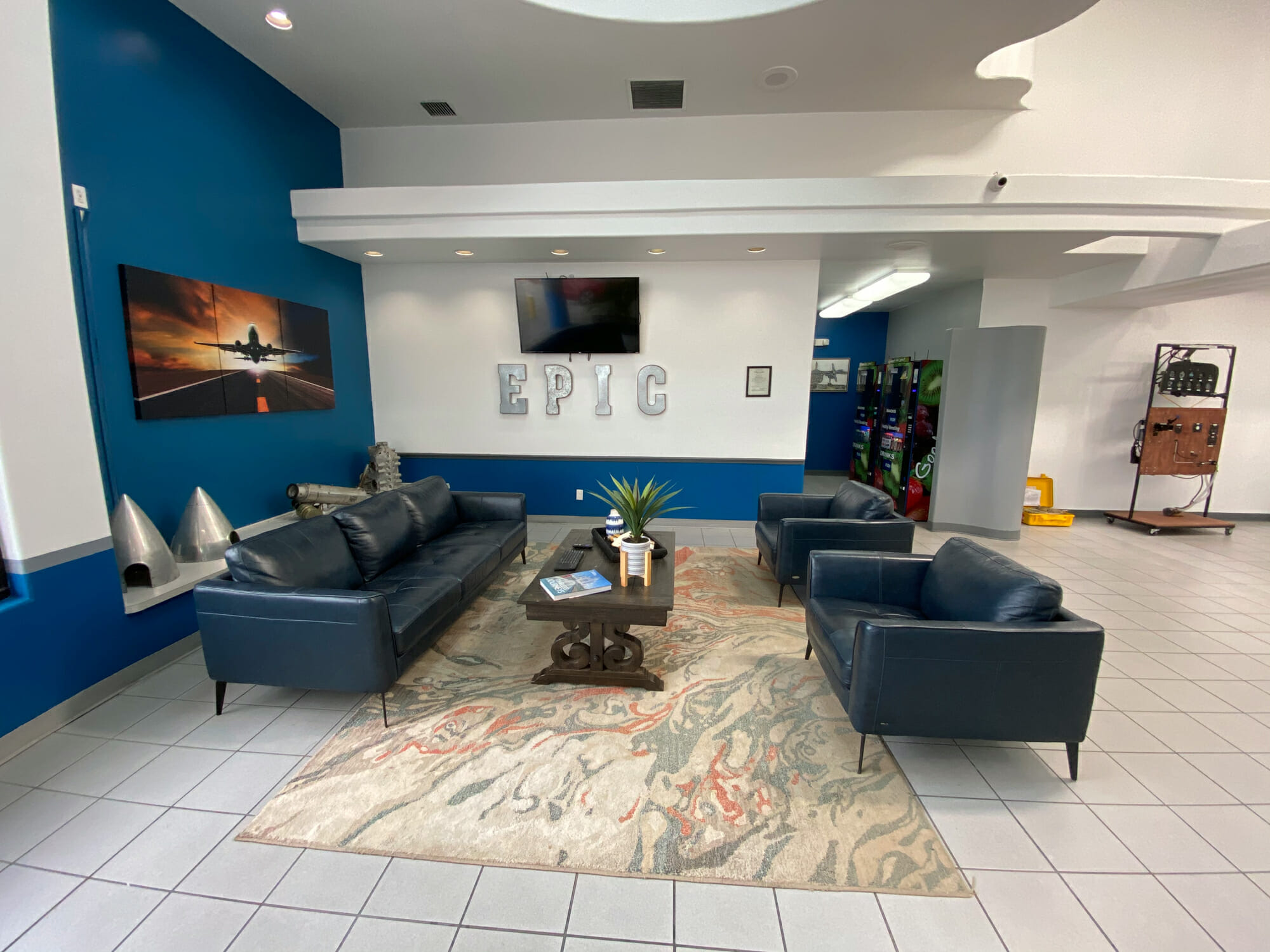 Just as Epic Flight Academy maintains relationships with airlines for hiring pathways for pilot graduates, Epic has established partnerships with numerous aviation companies on behalf of their A&P graduates. Epic has signed agreements that guarantee interviews to Epic mechanic graduates when these companies are hiring. These partnerships include Aerotek, AirGate Aviation, American Aero Services, AOG MX Maintenance, Ascent Aviation Services, Baker Aviation, Inc., Cape Air, CommutAir, Hop-A-Jet Worldwide Jet Charter, Mountain Air Cargo, Southern Airways Express, and STS Aviation Group. Epic, of course, is known for hiring its flight school graduates as certified flight instructors and will also give first hiring opportunities to its aircraft mechanic graduates.
Earlier in the year, Epic awarded $100,000 via ten $10,000 scholarships to Florida residents who had applied to the mechanic school. In October, as part of its annual aviation scholarship awards to support high school students, Epic awarded a full tuition scholarship of $19,500 to high school senior Edson Delgado of Phoenix, Arizona. Epic has partnered with Women in Aviation International to award a $20,000 aircraft mechanic scholarship in 2021.
"We are thrilled with the reception we've received to date," said Perna. "On October 10th we hosted an open house and were surprised to see so many people in attendance. We are currently working with the Southeast Volusia Chamber of Commerce to plan a ribbon-cutting ceremony. It has taken several years of hard work and planning, and now we're happy to be training mechanics in addition to pilots."