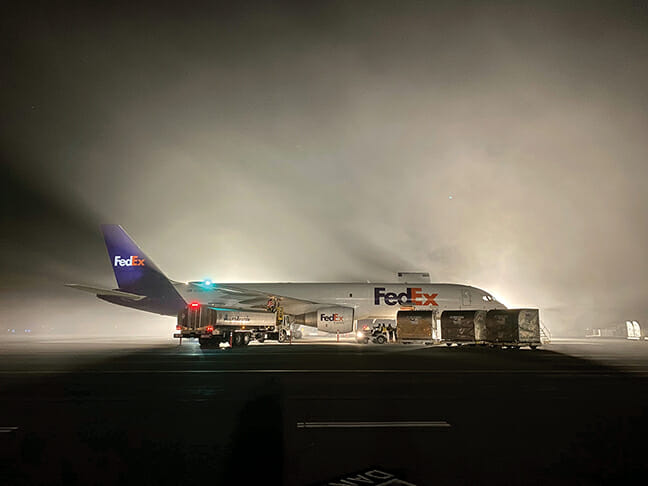 Launch Paid Advertising Campaign as Company Announces Second-Quarter Earnings
In advance of the Company's second-quarter earnings report, FedEx pilots, represented by the Air Line Pilots Association, Int'l (ALPA), today blasted management for dragging its feet and failing to deliver a new, comprehensive contract to its pilots. FedEx pilots have been in negotiations with FedEx management since May 2021, including expedited federal mediation with the National Mediation Board. 

"FedEx was profitable before the pandemic, became historically profitable during the pandemic, and remains solidly profitable today," said Capt. Chris Norman, chair of ALPA's FedEx pilot group. "Now is the time for FedEx to significantly invest in the future success of our company with an industry-leading pilot contract that recognizes the vast contributions and sacrifices we made to the success of this corporation. We must be able to attract the best pilots needed to continue operating reliably in this challenging environment to deliver the world on time."
The FedEx pilots continue to take their case to its largest customers and shareholders, placing a full-page advertisement in today's Wall Street Journal, in addition to continuous educational advertisements on social media and through informational picketing in major FedEx hubs and cities across the United States. FedEx pilots will continue to increase their advertising and external outreach in 2023 in hopes of reaching an agreement. 
"There is no complexity to this situation. The items that remain between the pilots and management are so few, they can fit onto a single sheet of paper," said Capt. Norman. "FedEx management needs to make a comprehensive proposal that respects its most vital employees and brings stability as FedEx fights to maintain its role as a global leader."
For the past 50 years, FedEx pilots helped build the airline by delivering exceptional and reliable service to its customers around the world. During the pandemic, FedEx pilots helped keep the world economy intact and delivered lifesaving supplies and equipment around the world while being exposed to risks that many were able to avoid.