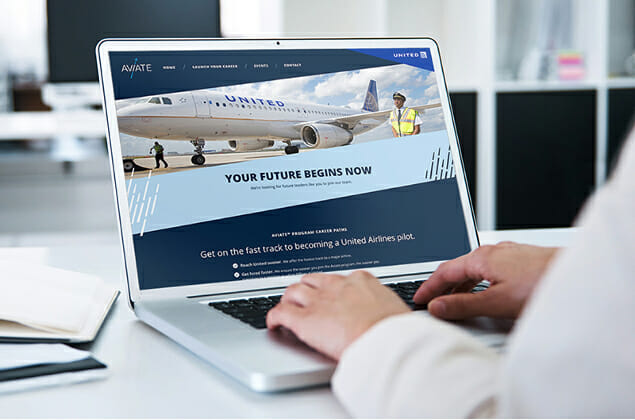 Starting February 23, 2021, United will resume interviewing eligible Aviate applicants from across our partner network: universities, flight schools, Part 135 operators and United Express carriers.
Our team can't wait to see you. But, first, ensure you have completed the following to avoid common application mistakes, so you can get to our interview room sooner.
Complete both portions of the application; this includes Airline Apps and your United Profile (instructions emailed after Airline Apps submission)
Complete all questions in the application
Disclose all check-ride failures including the date of occurrence
Continue to update your application and profile with your current competencies every 30 days
Once you have fully completed your application, our team will review and be in touch with any next steps. With safety at the heart of everything we do, we are taking all the precautions to protect you from COVID-19. We will share additional information about safety measures when you are invited to interview.
If you've already been invited to schedule your interview, be sure to choose an interview slot as soon as you can!
Don't miss your chance to interview with our team. Apply to Aviate and get on the most direct path to becoming a United Captain.
Sincerely, United Aviate Team
Not sure where to begin? Whether you're learning to fly, or already have experience, we have a place for you in Aviate. Start your journey here.