United is giving customers the chance to check the cultural and natural wonders of Jordanoff of their travel bucket lists in 2022, as tickets go on sale today for the airline's brand-new flights between Washington D.C./Dulles and Amman. United is the only North American airline offering direct flights to Jordan from the U.S., and the first flight takes off on May 5, 2022 (these flights are subject to government approval).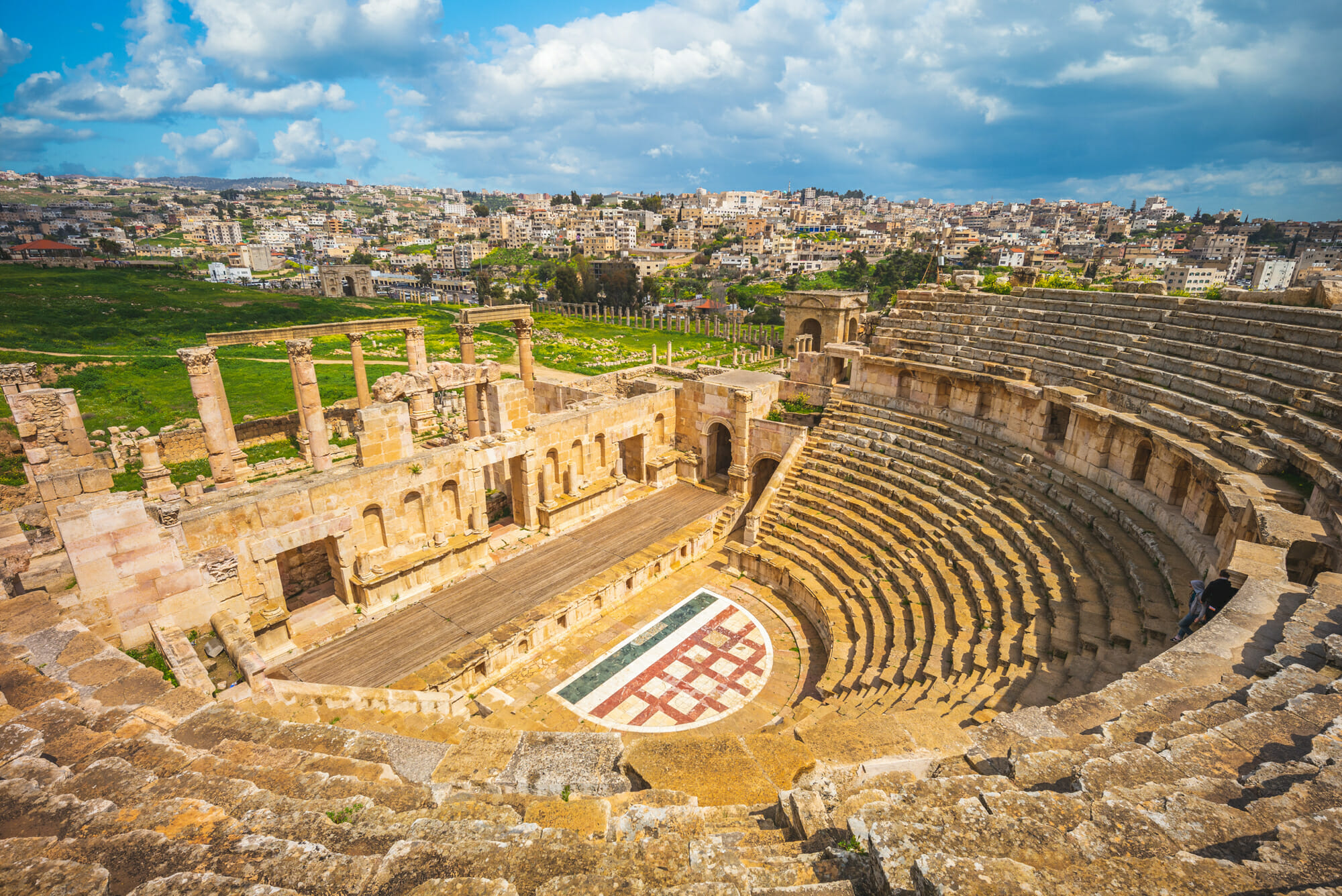 "We're expecting next summer to be one of our busiest ever for transatlantic travel, and we know our customers have been eagerly awaiting the opportunity to visit unique and memorable international destinations," Patrick Quayle, senior vice president of international network and alliances at United. "We're thrilled to make it easier for more travelers to have the chance to swim in the Red Sea, visit the Wadi Rum desert and simply experience Jordan's vibrant history and culture."
Amman is one of five brand-new transatlantic destinations United will launch service to next summer. Other new destinations include Bergen, Norway; Tenerife, Canary Islands, Spain; Ponta Delgada, Azores, Portugal; and Palma de Mallorca, Spain. In addition, United will start four new routes to popular European destinations including Chicago to Milan, Italy; Denver to Munich, Germany; Washington D.C.to Berlin, Germany; and Boston to London, England. Customers are already eagerly planning summer getaways; since these new flights were announced last month, the airline is receiving hundreds of bookings for them each day.
"United Airlines' launch of non-stop service between Amman and Washington D.C. will further the close economic and cultural ties between Jordan and the United States," said Dina Kawar, Jordan's Ambassador to the United States. "We look forward to many years of success, and the boost to Jordan's tourism economy this new service will bring, and we will remain committed to ensuring the success of this new route into Amman."
"The U.S. Embassy in Amman is committed to supporting U.S. investment in Jordan and the promotion of U.S.-Jordan relations. We welcome the announcement of this new flight as it will further expand the opportunities for Americans and Jordanians to connect our cultures and promote tourism and economic opportunities," said U.S. Ambassador to Jordan, Henry T. Wooster.
United is planning to fly its largest transatlantic schedule in its history next summer with nonstop flights to 30 European destinations – more than any other North American carrier. United is adding additional flights to Berlin, Dublin, Milan, Munich and Rome; and will launch several routes that were interrupted due to the pandemic including Frankfurt, Nice and Zurich. The airline also recently announced the addition of five new flights to London Heathrow.
United's capital-to-capital service to Amman builds upon recent transatlantic growth in Washington D.C., including the first ever nonstop to Lagos, Nigeria launching at the end of this month. United will operate flights to Amman three times weekly with a Boeing 787-8 Dreamliner which includes lie-flat United Polaris® business class seats with all aisle access and the United Premium Plus® cabin.
"United Airlines' nonstop flight from Washington, D.C., to Amman will serve as an important new gateway between our nations' capitals, catering to both business and leisure passengers on the brand-new route," said Carl Schultz, acting vice president of airline business development for the Metropolitan Washington Airports Authority. "We look forward to adding yet another option for our customers in the National Capital Region as we continue to diversify our growing line-up of international destinations."
For more information and to purchase tickets, visit United.com.