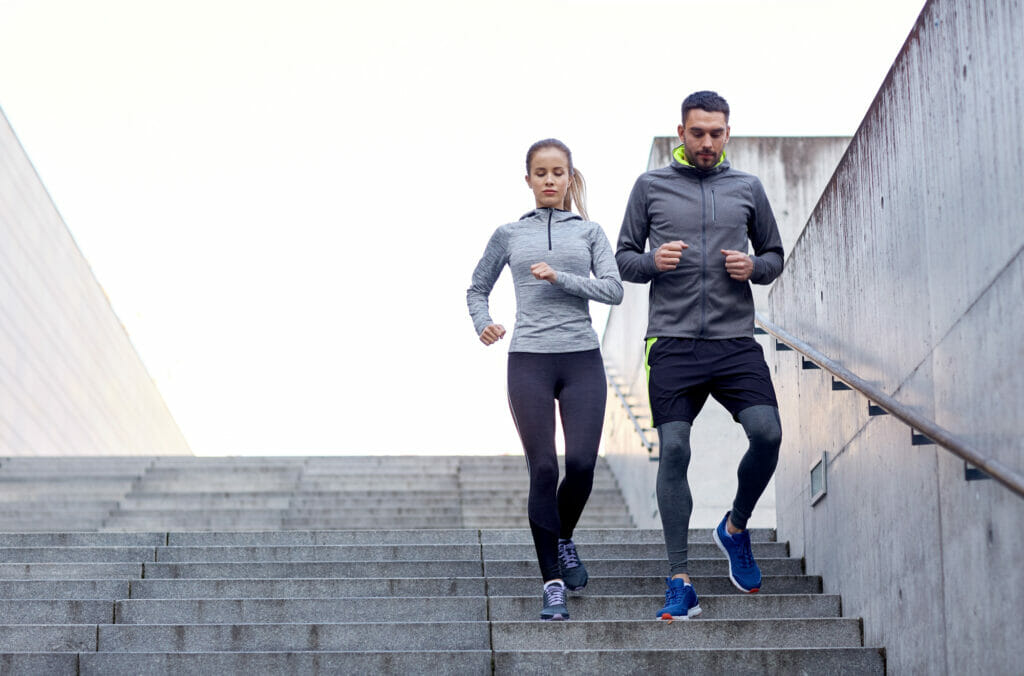 Soon it will be the start of the summer flying season and with the vaccine rollout in full swing it also means the airline industry is starting to pick up momentum. Simply, more pilots will be flying again as their careers start to get back to normal. For those of us who have been at home or had extra time to work on our lives including our fitness and/or nutrition goals, getting back to normal may present its own challenges. Some include the eating well or finding a local gym or fitness center while we travel. Additionally, some cities may still be imposing movement restrictions on travelers or limiting access to their gyms.
Your workout
When it comes to fitness (getting in a workout) you don't necessarily have to go to a gym, and you don't even need much in terms of equipment. Think old-school calisthenics. Pushups, bodyweight squats or even jumping jacks can be performed without equipment or much space. You could also create a workout by walking up stairs. Don't think walking up stairs will kick your butt? Try increasing the intensity by hopping up a flight of stairs on one foot and alternate on the way to the top floor. Yoga, or barre-type workouts can be followed along via video (YouTube bodyweight exercises) and require little to no equipment. You can use a chair for balance and who really needs a yoga mat?
If you can get outside, a pull-up bar or a low hanging tree branch can do wonders for your back and arms. You can do pull-ups, chin-ups and even work your core with hanging leg raises. If you haven't heard of the TRX suspension training system, I advise you to check it out. It's a low-cost option that allows you to attach bands to a door or tree. The best part is that the bands are small, light-weight and can readily fit in your travel bag.
Don't limit your options by thinking "I don't have any equipment, so I can't do anything." You don't need a gym you only need the ability to think outside the box.
Nutrition
Where your nutrition is concerned, throw some healthy snacks in your bag. Dried fruits, nuts, prepackaged oatmeal, and small packets of peanut butter can all be carried with ease. If you find yourself needing to buy food in the airport, first, be wary of the cost (which shouldn't be a shock), and second, those pre-packaged sandwiches may taste great, but they are loaded with sodium. When you eat processed food, remember to drink more water than normal to help flush out the sodium and other additives.
One thing I have learned to do (okay, pre-COVID tip here) is to buy locally. If where you are allows you to shop for groceries, then grab some fresh fruit or even a salad. That's not to take away anything you have going on with getting breakfast, lunch or dinner from the hotel or local restaurant. Make an effort to be mindful of what you eat while you travel and at a minimum, try to get out and move your body!