Happy New Year!! Well, now that we have moved from Auld Lang Syne onto new resolutions and promises of new ways to keep those resolutions, I must ask, how did the last set of resolutions turn out? Over the previous year, I mentioned numerous techniques and planted ideas for getting you into shape, lose those pandemic pounds or how to prioritize fitness needs while you were on the go. This year, we are going to take a different approach and present an ongoing series of setting goals and how to move from making resolutions into setting goals that work for YOU.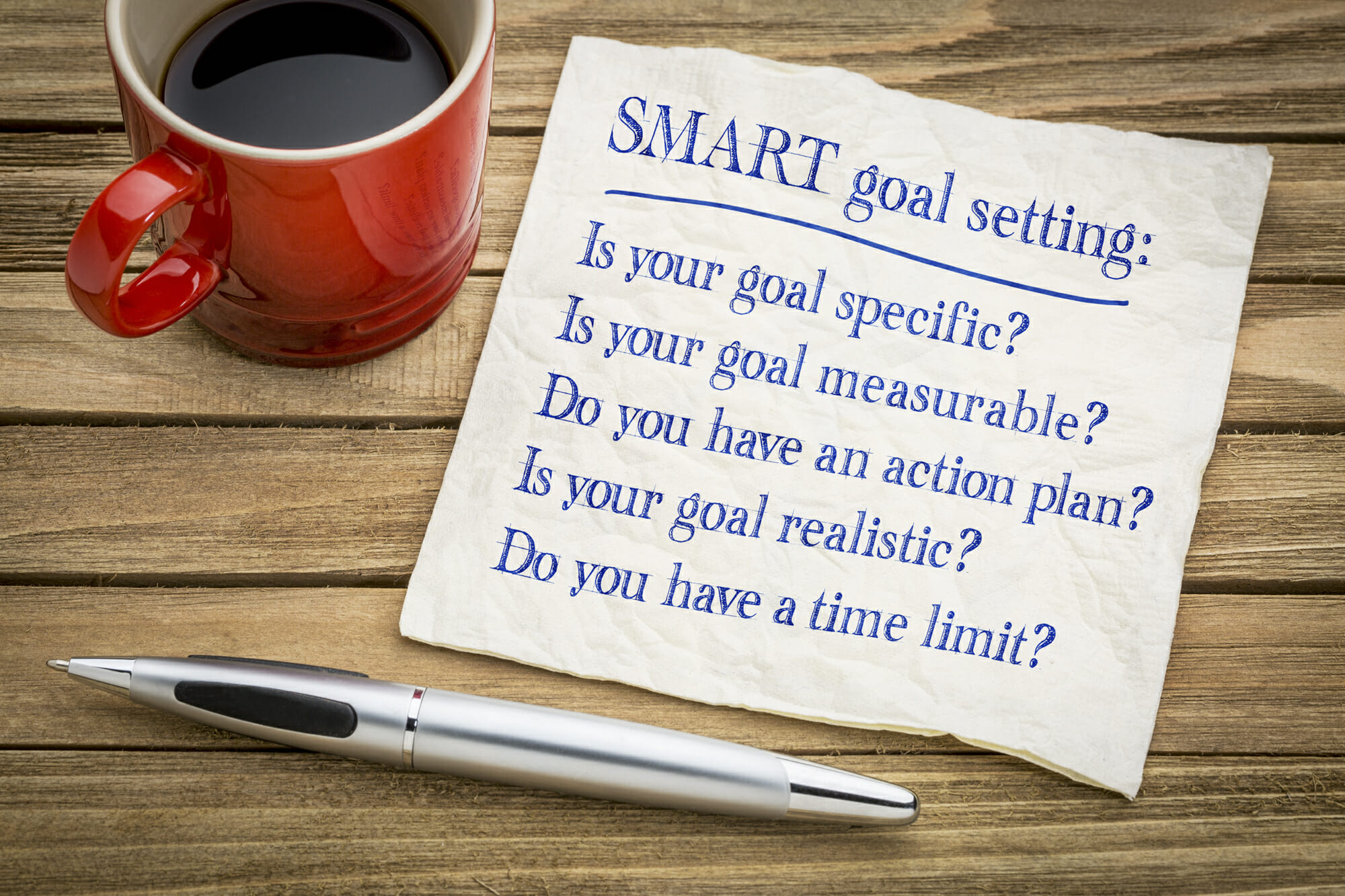 When it comes to setting goals, there are numerous other acronyms that you have probably read or heard about, but I prefer the SMART goal technique[1]. Each month we will briefly address each letter and how to incorporate those techniques into your plan so you can achieve the best version of you or achieve what we call your #PAARLife (Purposeful Action Achieves Results!!)
The one thing I have noticed about making resolutions, and why in my opinion we fail at keeping them, is because they are just vows with no real meaning. While it is easy to say, "I resolve to lose ten pounds or stop eating so many cookies." (Yes, I still struggle with the sweet side of life and all the chocolatey goodness that is homemade chocolate cookies!!) But, it's something else altogether to focus energy on a goal to achieve a very specific result.
Specific
The first letter in the SMART acronym signifies that any goal you set must be very Specific. Within the context of specificity answer, the following questions:
What do I want or hope to accomplish with this goal?
Why is it important to me?
Who is or can be involved with this process to help me achieve my desired outcome?
Remember, within your life, you are not an island. Reach out to the people around you and ask for pointers, mentorship or guidance to help you on your journey.
Of course, I can't leave you without an idea to help you start your goal-setting process.
You haven't changed because you aren't uncomfortable
It's very easy to settle in and just go with the flow. The status quo keeps the stress levels low because it's far easier to stay comfortable. I can still relate to this; I was in a rut and nearly 30 pounds heavier than I am now. It wasn't until I was uncomfortable in my own pants that I took a hard look in the mirror and knew I had to fundamentally change. How do you think diamonds are created? Pressure!! Get uncomfortable.
Let's start this New Year off the right way and make lasting change. Come back each month for the goal setting series and if you need additional help reach out!
---
[1] Attributed to George T. Doran, "Management Review", November 1981. Professor Robert S. Rubin, from Saint Louis University in an article for "The Society for Industrial and Organizational Psychology