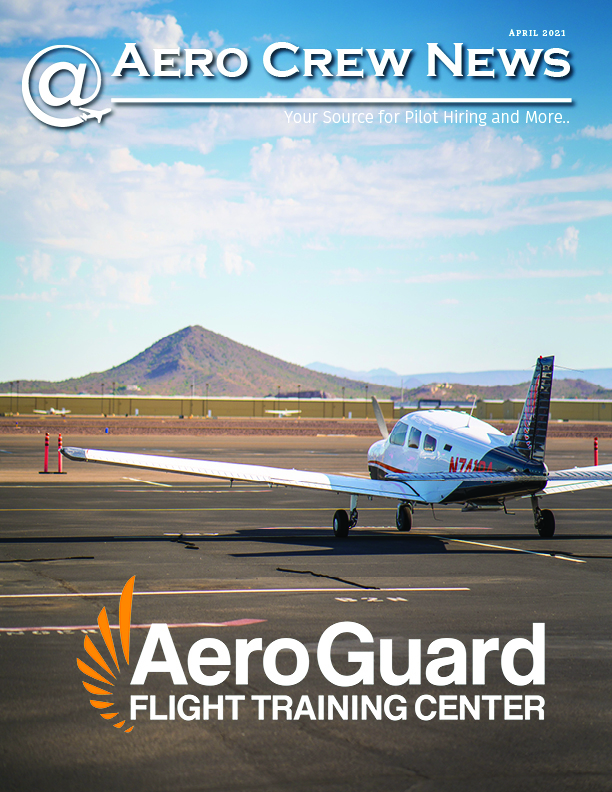 Aero Crew News is improving and growing every month. In April, we are excited to launch two new columns. BAGGAGEis now Reini Thijssen's own column to address mental-health issues with a slant toward those of us in this business of travel. Her first piece under her own column is titled, Coping with Unpleasant Emotions. We all have them so we should take from her some helpful skills to best manage them. The second new column is FLYING dedicated to our love for flying and travel. (Note the heart icon with the column title.) Contributor Lia Ocampo will be sharing her journal of flying and travel adventures in future issues, but her first entry explains her motivations with encouragement for you start and keep a journal of your own. We hope you'll enjoy both new columns. We welcome a new contributor to FITNESS. Pilot, personal trainer and nutrition coach Eric Ray "gets real" with Three Reasons You Are Not Fit (and the One Thing You Must Do). See James Knapp's piece titled, We Can be Cautiously Optimistic in MONEY that addresses today's market indicators and offers insight into understanding them and what the implications can mean for us. On the practical side of our flying experiences, KNOWLEDGE BASE by Sergio Sovero covers the procedures and reasoning behind the calamity of Encountering Loss of Communication, and in SQUALL LINE, Anthony Lorenti is back with Low-Level Jet Streams and their Hazards to Flight. For this month's FEATURE, we are really pleased to present another outstanding flight school, AeroGuard. Plus, we have a SPECIAL FEATURE from student-contributor, Kyle Usiak who wrote, COVID-19: Aviation Students' Perspectives after interviewing current flight students about the pandemic's impact on their attitudes and learning. Eric Hoolihan brings us his second in the series about types of loan programs in MORTGAGE in which he defines and clarifies FHA mortgages. We introduced FEEDBACK a couple of months ago and we appreciate all of the submissions. Two are printed this month. We invite your contributions at info@aerocrewnews.com. We love hearing from our readers because we're all in this together!
YOU CAN ALSO VIEW IT AS A FLIP MAGAZINE RIGHT HERE!
DOWNLOAD THE FULL ISSUE IN PDF HERE!