Following are the top ten honorable mention photos. Each photographer in this category received an RAA mug.
Emrick L. from Covington, La.
Sunset and Winglet
"I took the picture last September In San Antonio. We arrived right at sunset. After unloading my pax bags and sending them their way, while I was walking back to go clean up the cabin, I decided to take a quick snapshot of the airplane with my smartphone. The sky and the paint job were reflecting onto the wing and I thought it looked nice."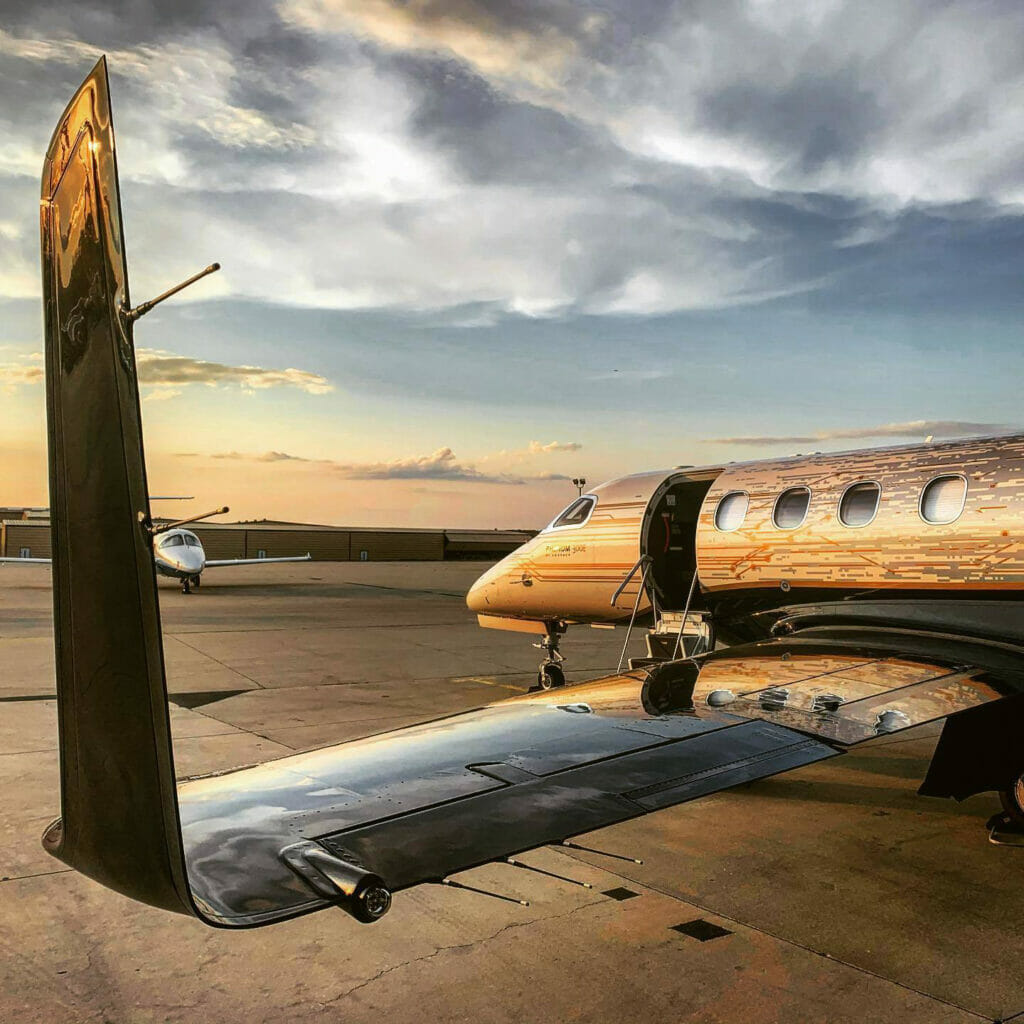 Andrew Y. from Damascus, Ore.
Repel Away
"I took this photo on Oahu while waiting for my turn in the right seat to be qualified on repel operations. These flights were supporting the 25th Infantry Division's Air Assault School where Soldiers learn to repel and rig sling loads."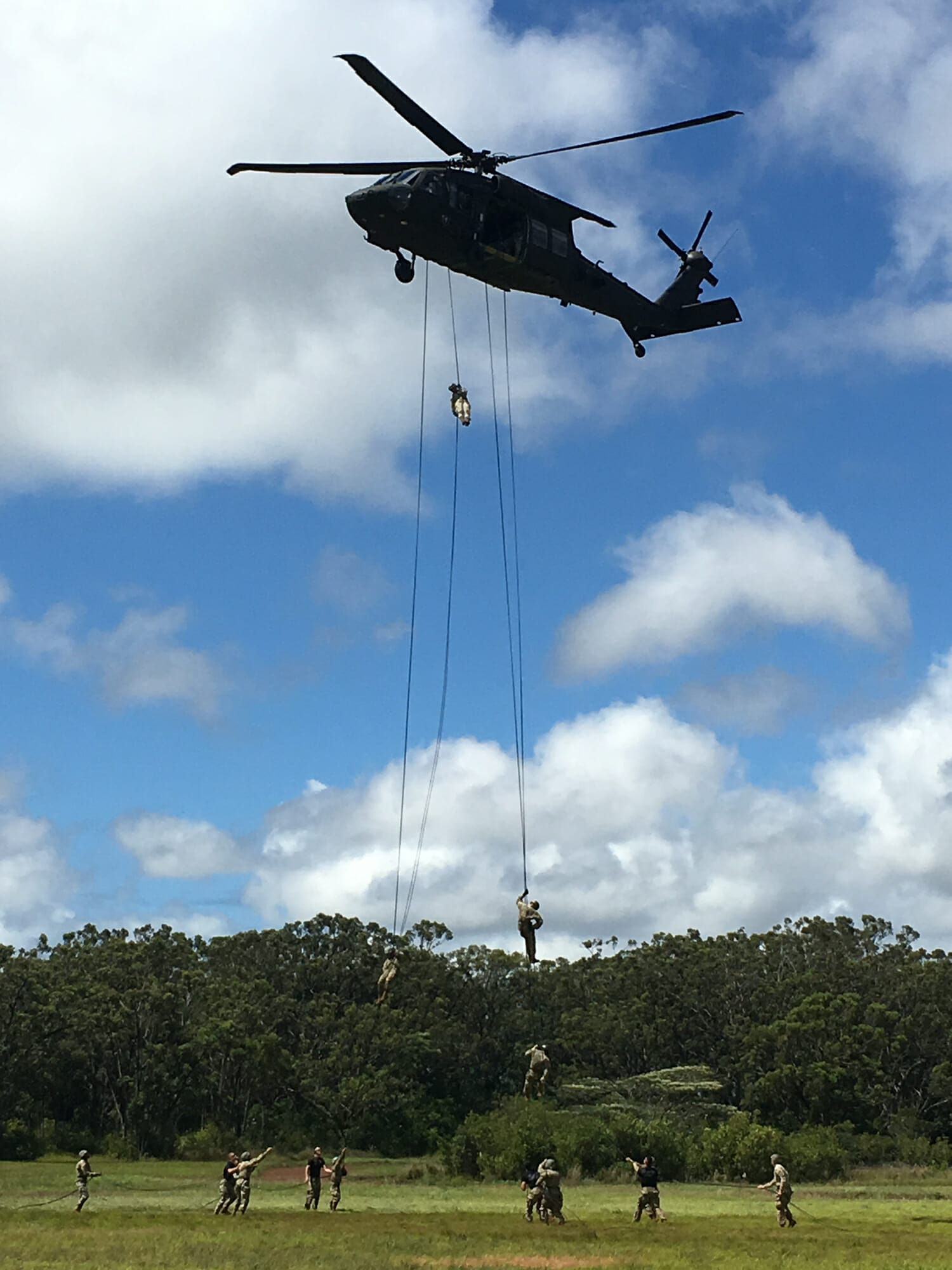 Broc P. from Alpine, Utah
Mountain Flying in the 206
"At the beginning of the year, I had the opportunity to fly out to Colorado (KAPA) to pick up the new Cessna 206 my employer had just purchased. I was really excited to do some winter mountain flying. I had high hopes for beautiful views, so I made sure to bring my camera. The flight out was amazing. On the way back, I had to divert north for weather. This photo was taken while flying through a canyon in Northern Utah at the end of my flight. In the background, you can see the tail end of the weather that made me divert. The contrast of the bright, beautiful mountain and the dark, gloomy storm really caught my eye. I'm really happy I had my camera to capture this memory."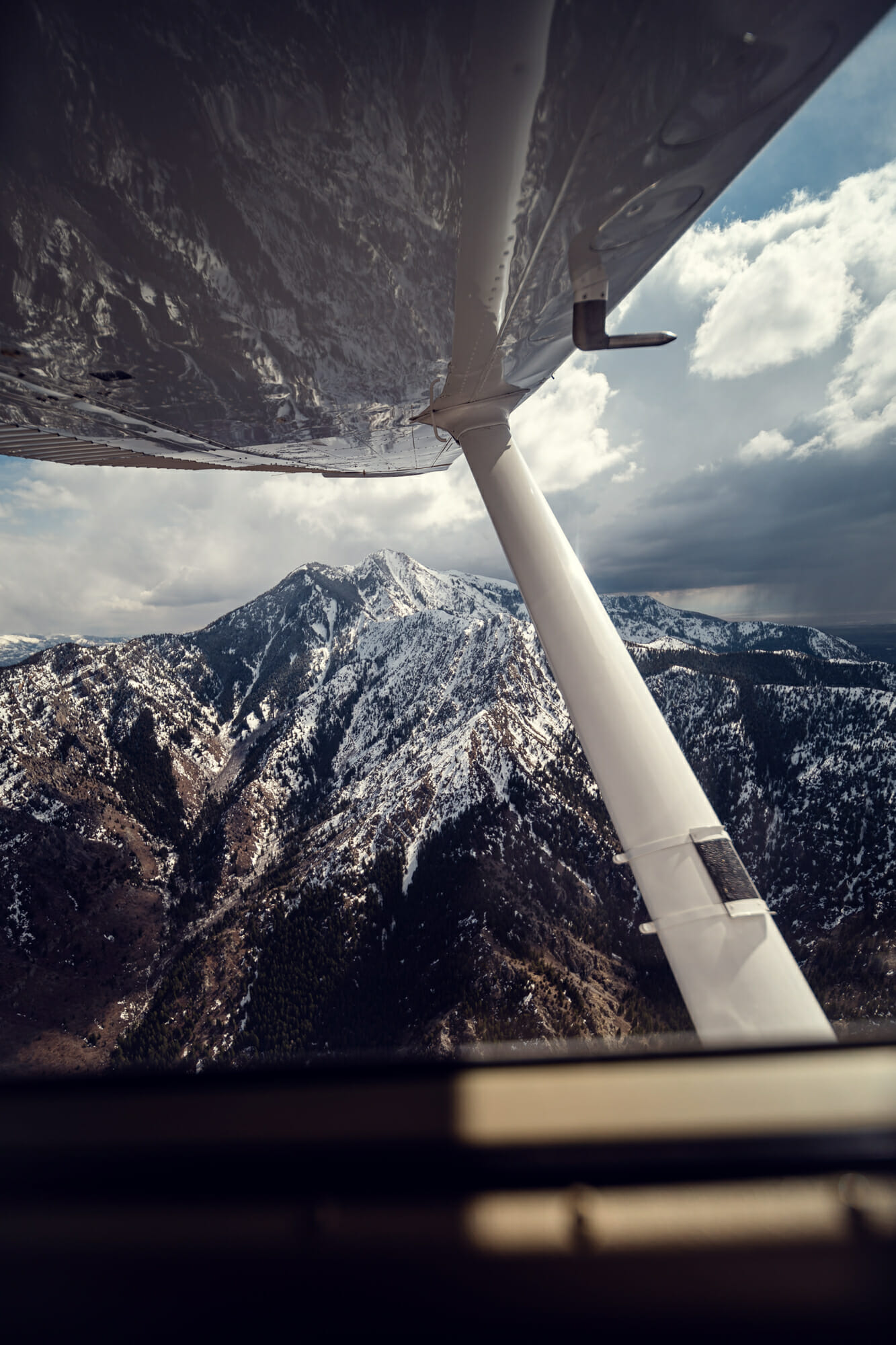 Timothy M. from Clarkston, Mich.
How much will flight training cost in 2040?
"At only one-year old, Timothy sets his eyes on the horizon. As dad captures the moment, he can only imagine the cost of flight training 16 years from now. Better start saving. Our family was on our way from DTW to DFW for a quick stop before heading on to Disneyland. This was his 10th flight on a commercial airline."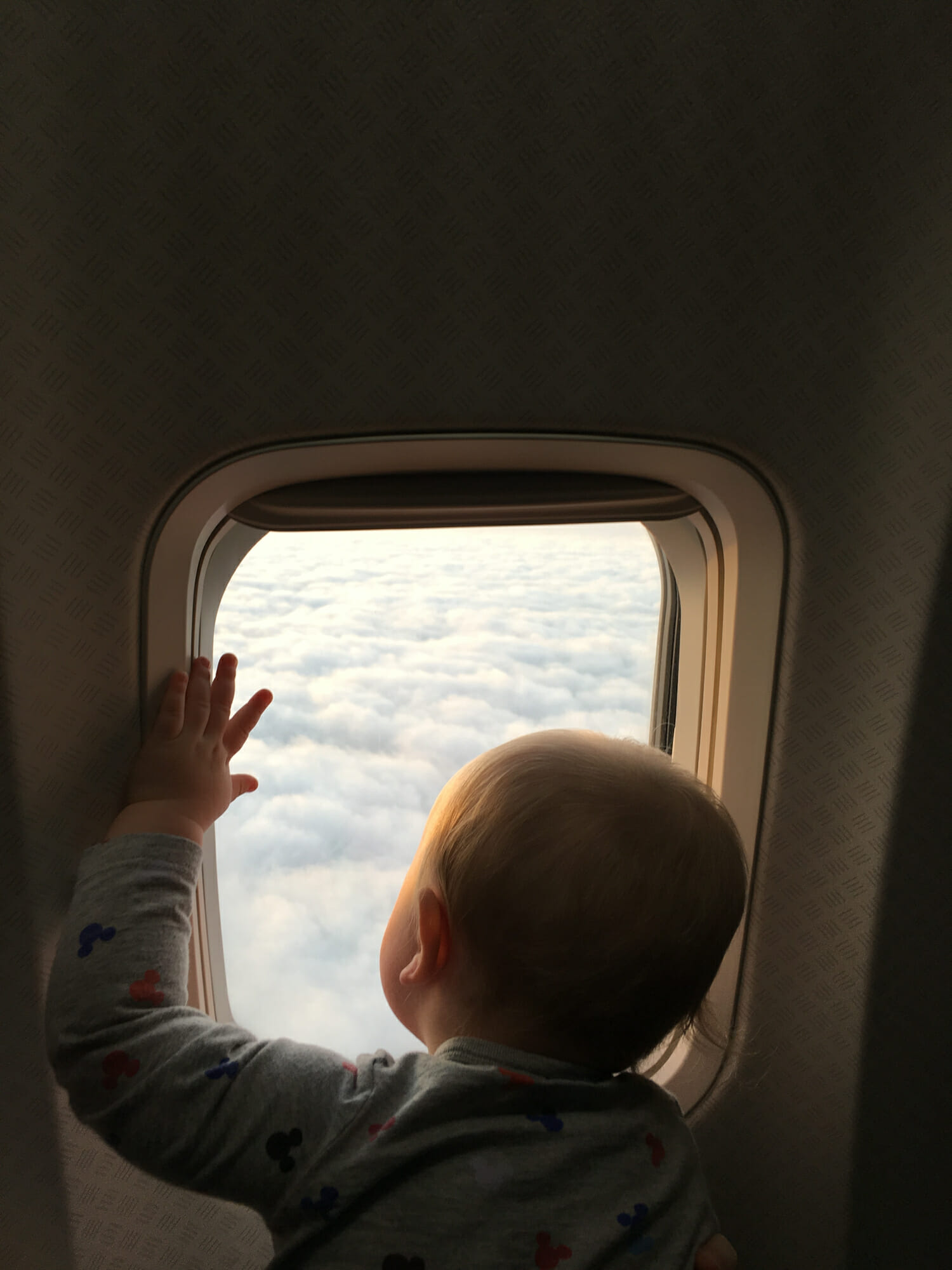 Pete B. from Stoughton, Wis.
FL320 Deviate as Necessary
"Our evening flight from Chicago to Colorado Springs was a typical summer leg with a good chance of storms over western Kansas. Somewhere near Omaha our dispatcher sent us an enroute weather update to expect a line of strong storms on the north and south side of our planned route, with little deviations necessary. Shortly after passing Omaha at FL320, our view turned dark, with my assumption the sun had set. All cockpit lighting was turned on and I did not expect to see any more daylight for the trip with a night landing awaiting us at COS. Suddenly, a pinhole of light appeared in front of us. As we flew westward, continuous lightning was observed to our north and south with a shroud of dark cumulus clouds wrapped all around us. To my surprise the pinhole of light became brighter and grew in intensity. My Captain remarked how unusual the view was, and it was unlike anything he had seen before in his 20 years of flying at our company. We watched as the light formed into an eye shape with a beautiful sunset on the back side peering through. My captain asked if I wouldn't mind taking a photo of the view, as I carry a small Sony point-and-shoot, wireless digital camera in my flight bag for any unusual views such as what was presented before us. I am a big advocate for a sterile cockpit and refrain from any photo taking, especially during any phase of flight other than cruise. After snapping a series of photos over the span of 5 minutes, each photo was uniquely stunning and still held in my photo archives. I felt this particular photo captured the moment in its entirety, including a lightning strike off our right side. Believe it or not, we ended up flying directly through the "eye" into clear skies to conclude the trip with a beautiful Colorado summer sunset on the back side of the weather."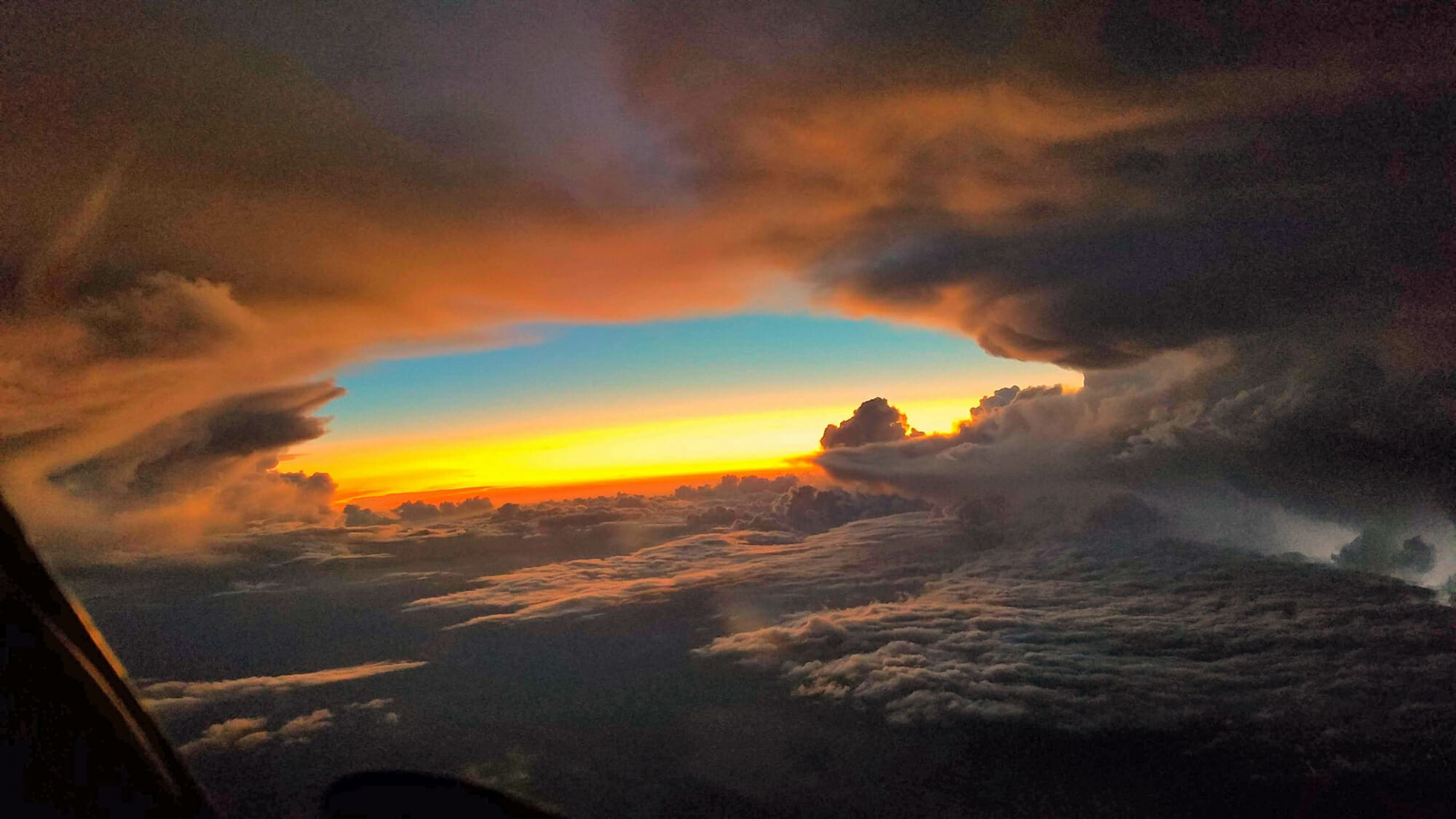 David G. from Spanish Fork, Utah
Departing Heber
"We are based in Heber City, Utah. This was a routine morning departure for us. As we depart runway 22, the view of the reservoir and mountains always provides great views."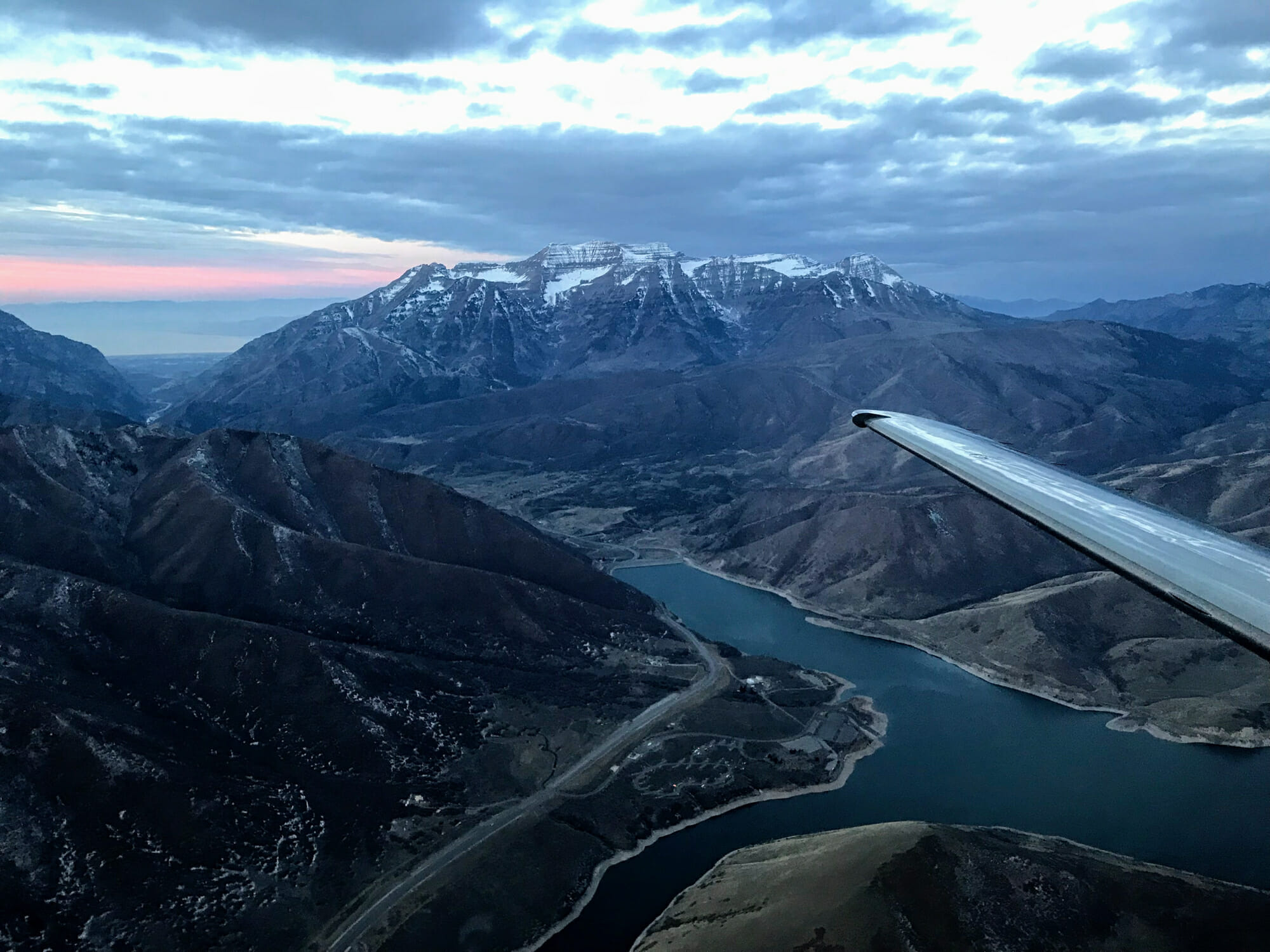 Paulo S. from Katy, Texas
Somewhere over the Caribbean
"A necessary pause from everything else to contemplate the world and the blessings of one's job."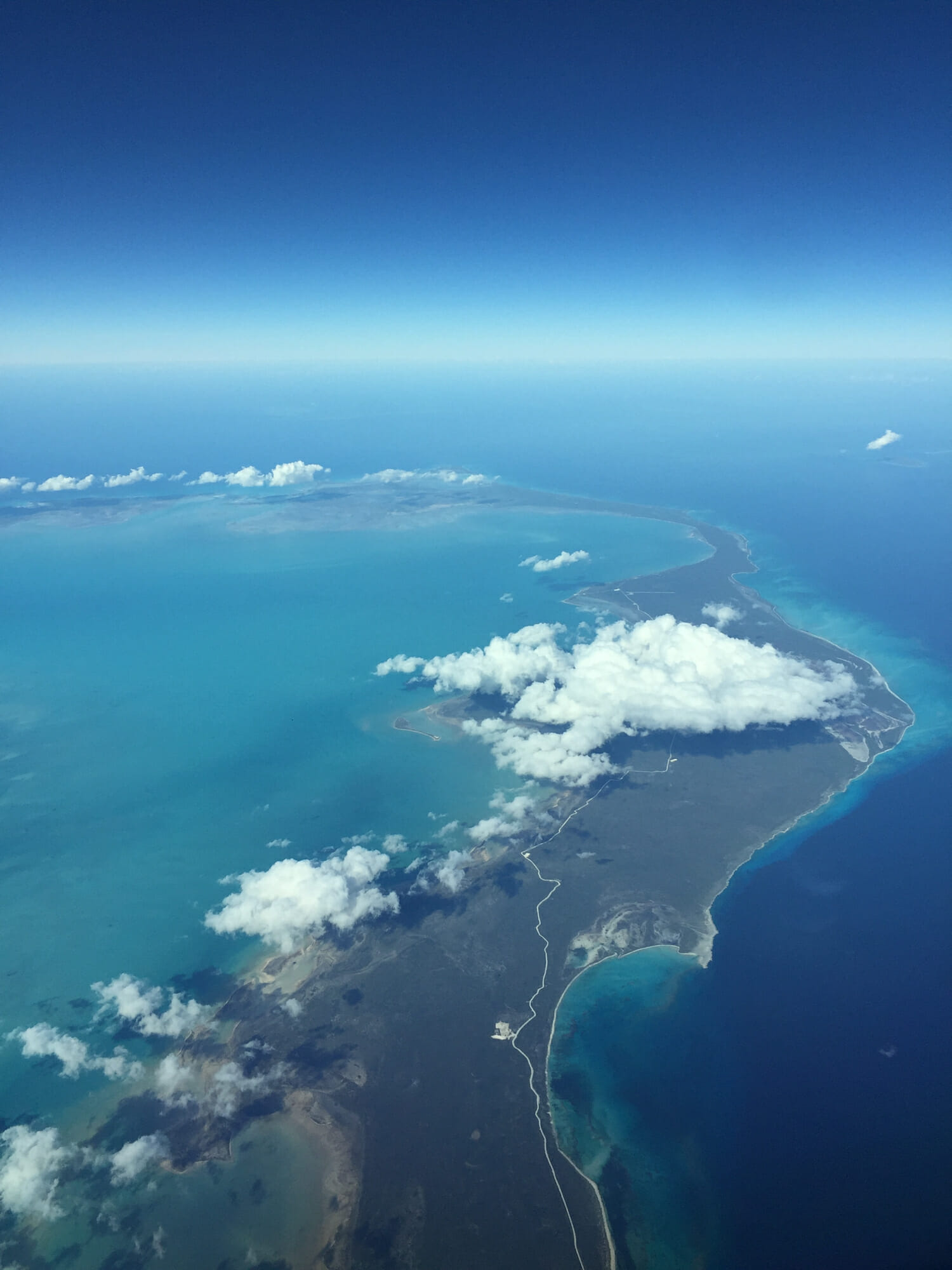 Marshal O. from Centerville, Ohio
Sunset in CLT
"It was my last flight as a CRJ captain on my "dreamniner" (CRJ-900) from CLT to DAY. Little did I know I would leave for American Airlines just to find myself furloughed a few months later. The first officer usually does the walk arounds but on this final flight, I decided I would. When walking back in the jetbridge for the last time, I stopped to take a look and found it surreal to watch the sunset on display before me. The sun was truly setting on my regional airline career and that made the photo that much more meaningful to me."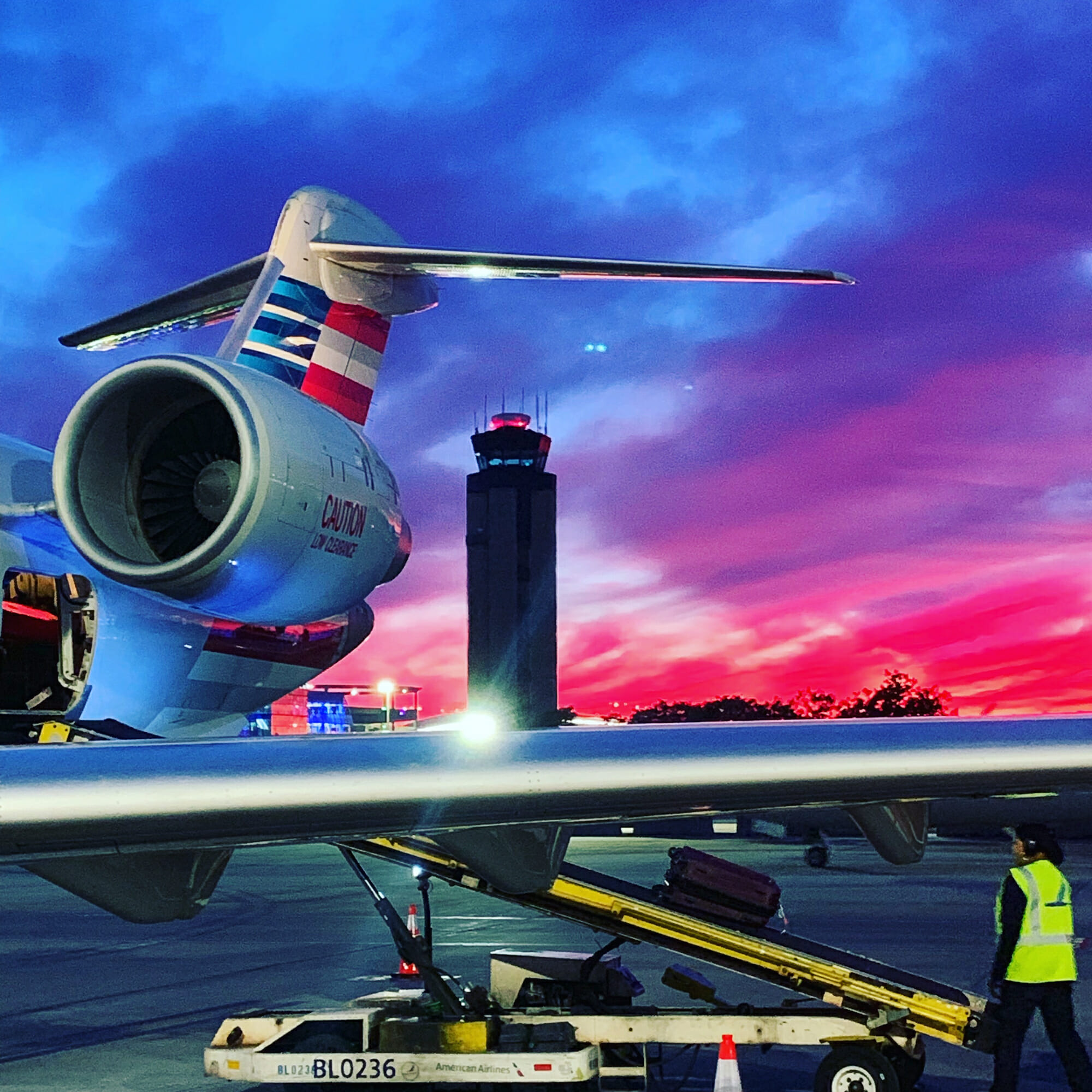 Gerhard D. from Rescue, Calif.
Sunset over the Sierras
"During initial training, I did not get to sit back, relax and absorb all the views aviation has to offer. This day however, a friend offered to take me up in his Citabria for a fun sunset flight. Upon reaching the Sierras, the sun started to set releasing stunning colours, from the cold glowing blue snow transitioning to the warm yellow sun. I remember telling myself 'I can't believe this is real, it feels like a dream.'"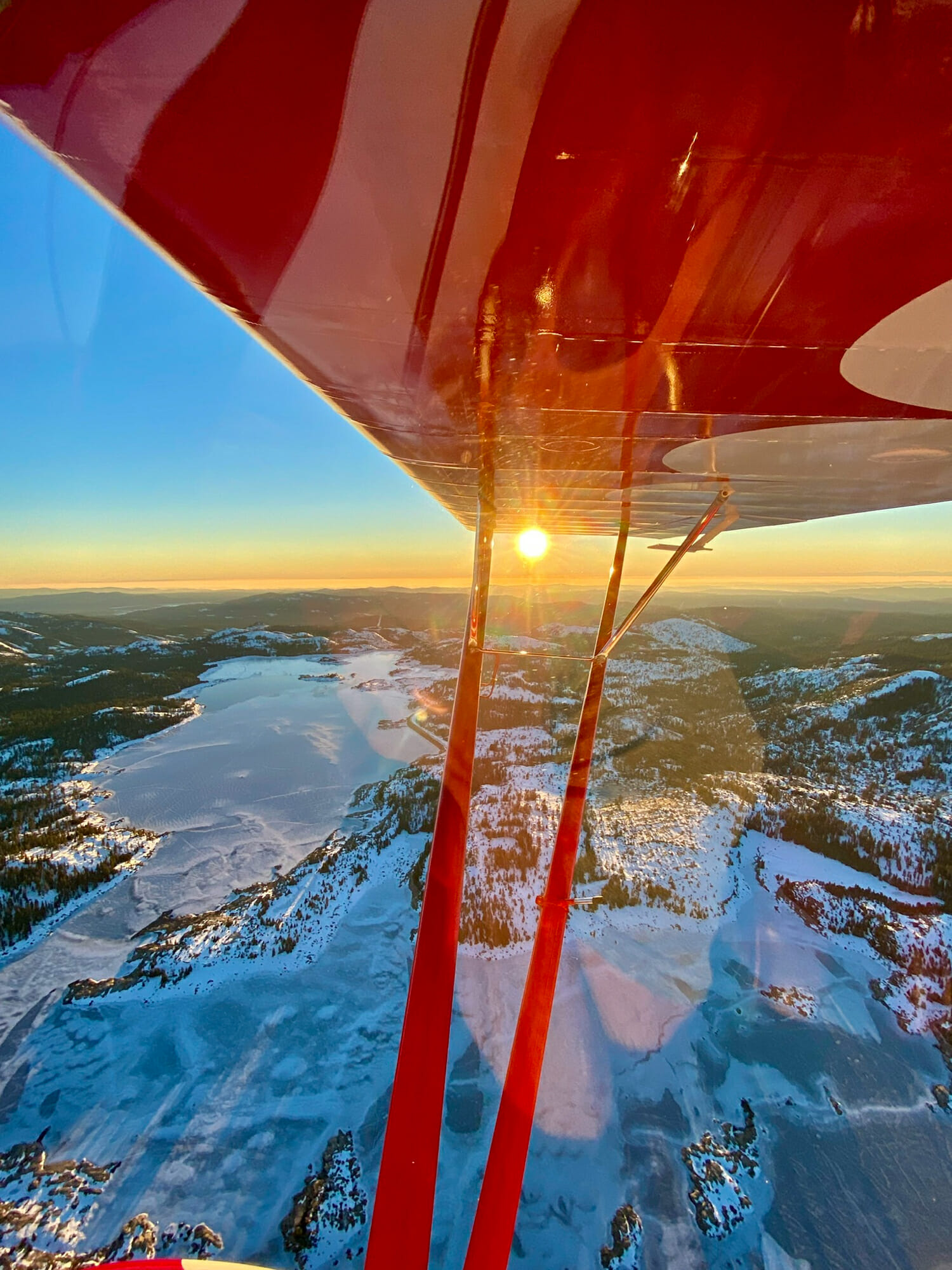 Alex D. from North Pole, Alaska
Last Work Trip before the Big Freeze
"The float plane is a 1957 DHC-2, de Havilland Canada Beaver, on a narrow lake nestled in the northern Talkeetna Mountains of Alaska. At the start of the COVID-19 pandemic I volunteered for a year-long leave of absence from airline flying. After doing so, I ran back home to Fairbanks in hopes of finding flying work. Turns out I'd spend the summer months as a Beaver float pilot in interior Alaska flying for a local family. The photo taken was at the end of a back breaking day hauling out countless loads of moose and caribou meat from a hunting camp. The sun was setting. October brings cooler temperatures, longer nights and breathtaking scenery. Fall is so shortly lived in the northern latitudes that it's best to live in the moment. In this instance, it was destined to be captured."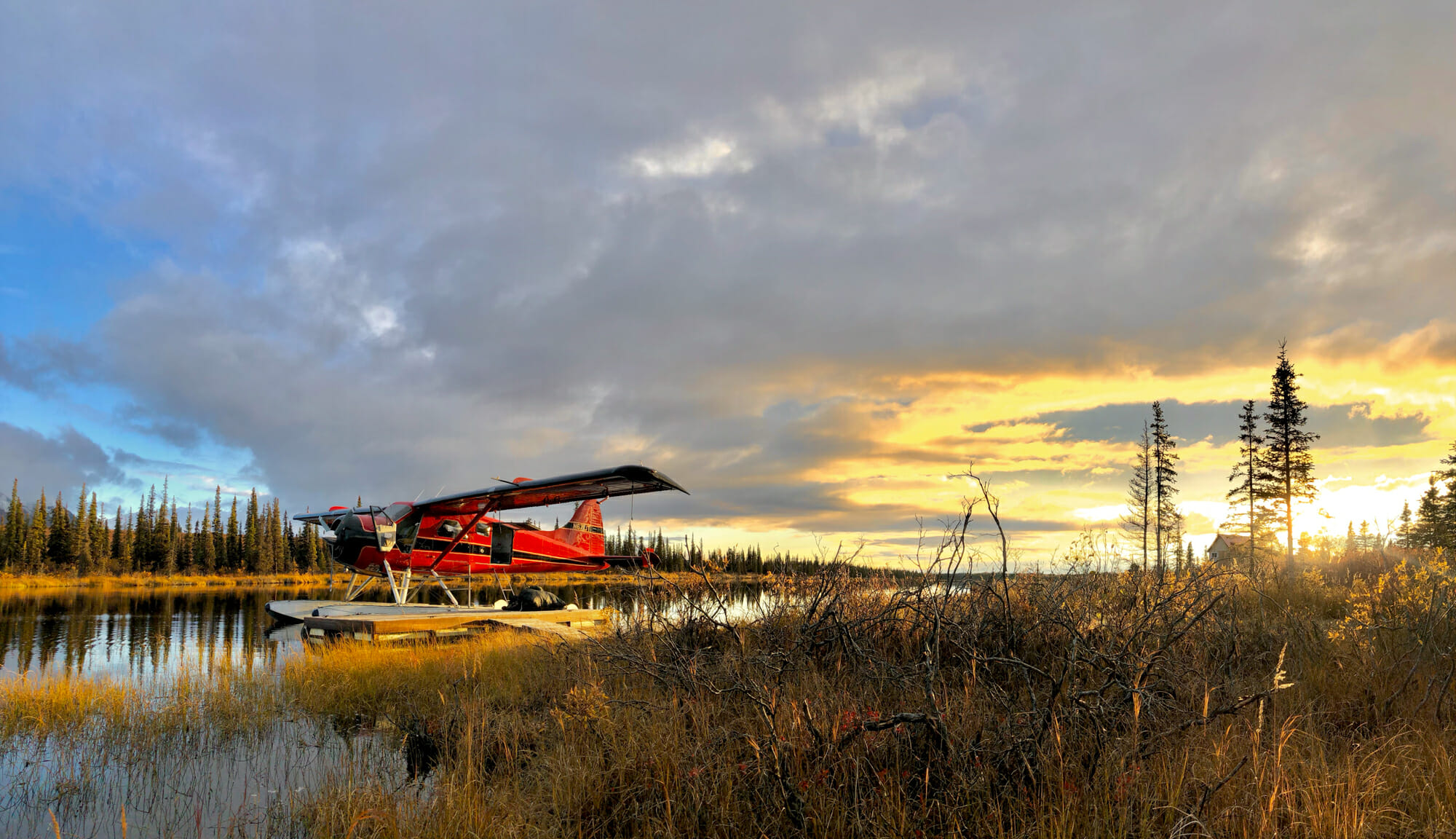 Third Place
Elizabeth J. from Lynchburg, Va.
Sunrise over Pre-pandemic LaGuardia
"The New York City skyline has always been so inspiring to me. And it was no different the morning I took this picture on February 21, 2020. Fast forward to today, when I look at this picture it's with a sort of reverence and even a sadness, but then comes a feeling of hope. When I took this picture, it was before Covid had wreaked so much havoc on the world. Before healthcare workers were forced to step up and fight unending waves of sickness. Before shutdowns, restrictions, and curfews were placed on the country. Before many became unemployed, and worried about the future. But then I look at this picture again and see how much strength and resiliency this city has shown, and it brings me hope for tomorrow. As the sun rises over this iconic skyline the morning brings hope for what comes next."
Elizabeth received $50 cash and an embroidered Nike hat from RAA.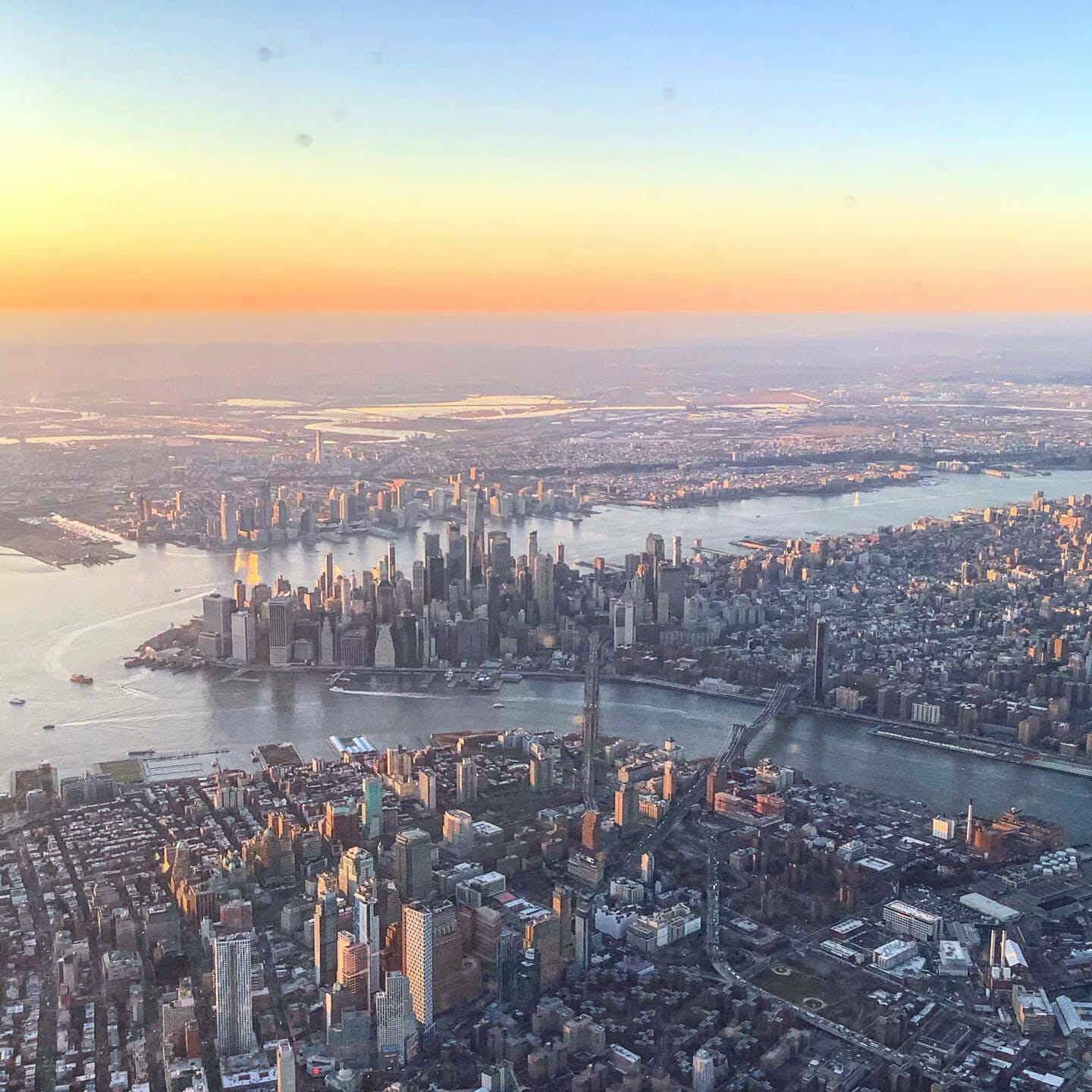 Second Place
Aurelien C. from Memphis, Tenn.
Russia Delivery Medical Supplies – Volga-Dnepr Ilyushin II-76
"April 2020 when the Covid-19 outbreak started to pick up in the U.S., medical supplies were shipped over to the using Volga- Dnepr Ilyushin II-76. With Memphis being the center for shipping, the Ilyushin arrived at Signature Flight Support at Memphis International airport, with about ten 18-wheelers truck waiting for the aircraft to unload and get the medical supplies out.
The camera I'm always photographing aviation with is a Nikon D7100 with an 18-140mm or a 150-600mm lens. Photographing the Ilyushin, I used the Nikon D7100. Night photos are always the best at the airport with the lights shining off the aircraft. I will shoot at a slow shutter speed, so a tripod and the camera on a 3sec timer works great. Turn up the HDR setting on the camera to give the photos an extra effect at night."
Aurelien received $75 cash and an embroidered Nike hat from RAA.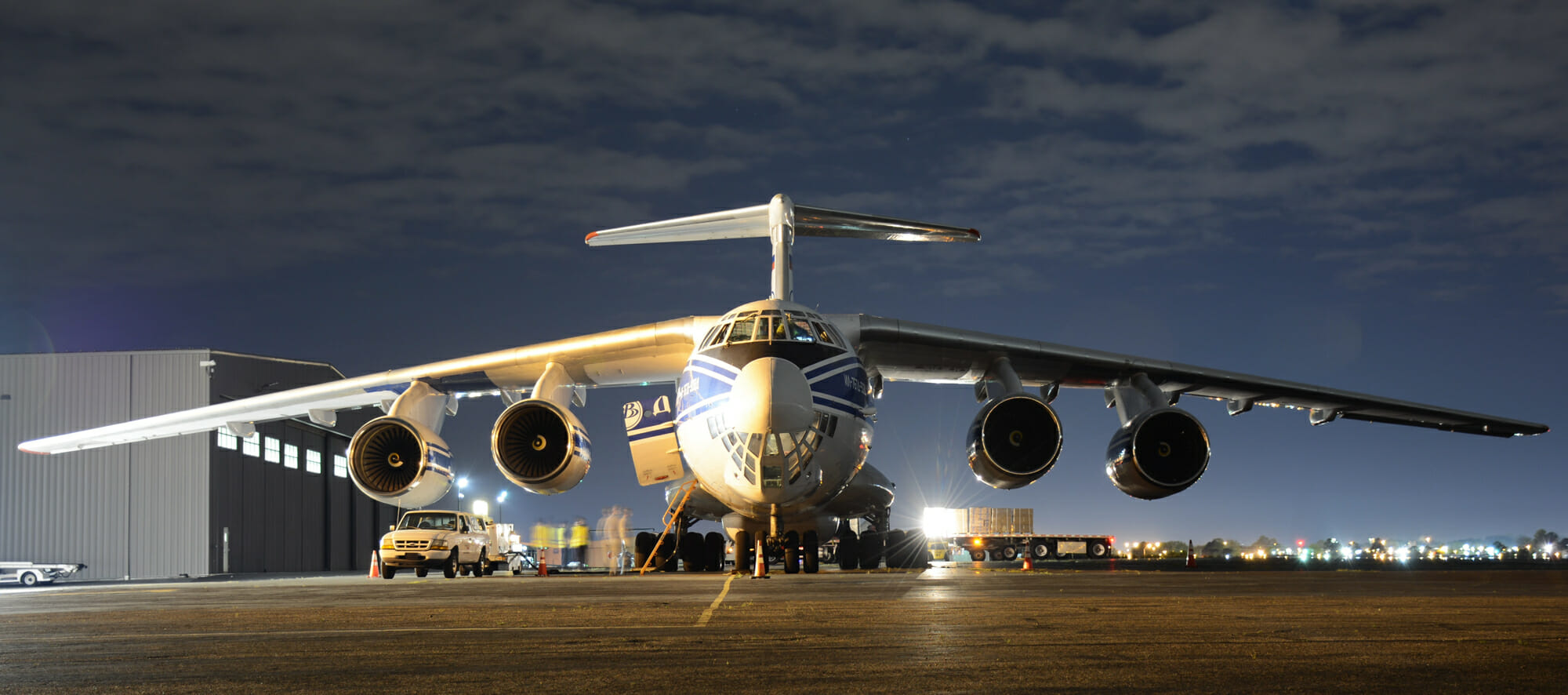 First Prize
Aishwarya K. from Fremont, Calif.
A Broken Spectre from Air
"They don't call California, "The Golden State" for nothing. Flying has always been intriguing for me, even more so when I got the window seat on my last pre-covid flight. I was excited that I would soon be able to see the Golden State from up high, the sandy California beaches, the Pacific Coast Highway, and the dark greens of the redwood trees from above. However, while flying approximately 30,000 feet above the coast of California, I found myself to be surrounded by fog and cloudy conditions. Although I was a little disappointed that I may not get the full view I had hoped for, nothing could take the thrill of flying away.
Suddenly, when the airplane banked a little, a bright, golden light hit my eyes. I quickly looked out the window and after passing a patch of clouds, right above the wingtip of the Embraer 175, was a large, halo-like circle outlined with the glowing colors of a rainbow. In the center of this ring was the bright, golden Sun. As a photography enthusiast, my first instinct was to pull out my phone to take a picture of this phenomenon. I had never seen anything like this before and had no idea what caused it.
About an hour later, while the flight was taxiing at our destination airport, I tried my best to describe what I had seen to Google. I found out that it was called a glory, or a broken spectre. Although my iPhone quality did little justice to the actual clarity of what I saw, I'm glad I caught the glory on my phone and experiencing that had really made my day!
I'm a 20-yr old student at the University of Southern California majoring in Applied and Computational Mathematics. I've always had a passion for aviation and hope to use my mathematical knowledge to work in the aviation industry someday."
Aishwarya received $125 cash and an embroidered Nike hat from RAA.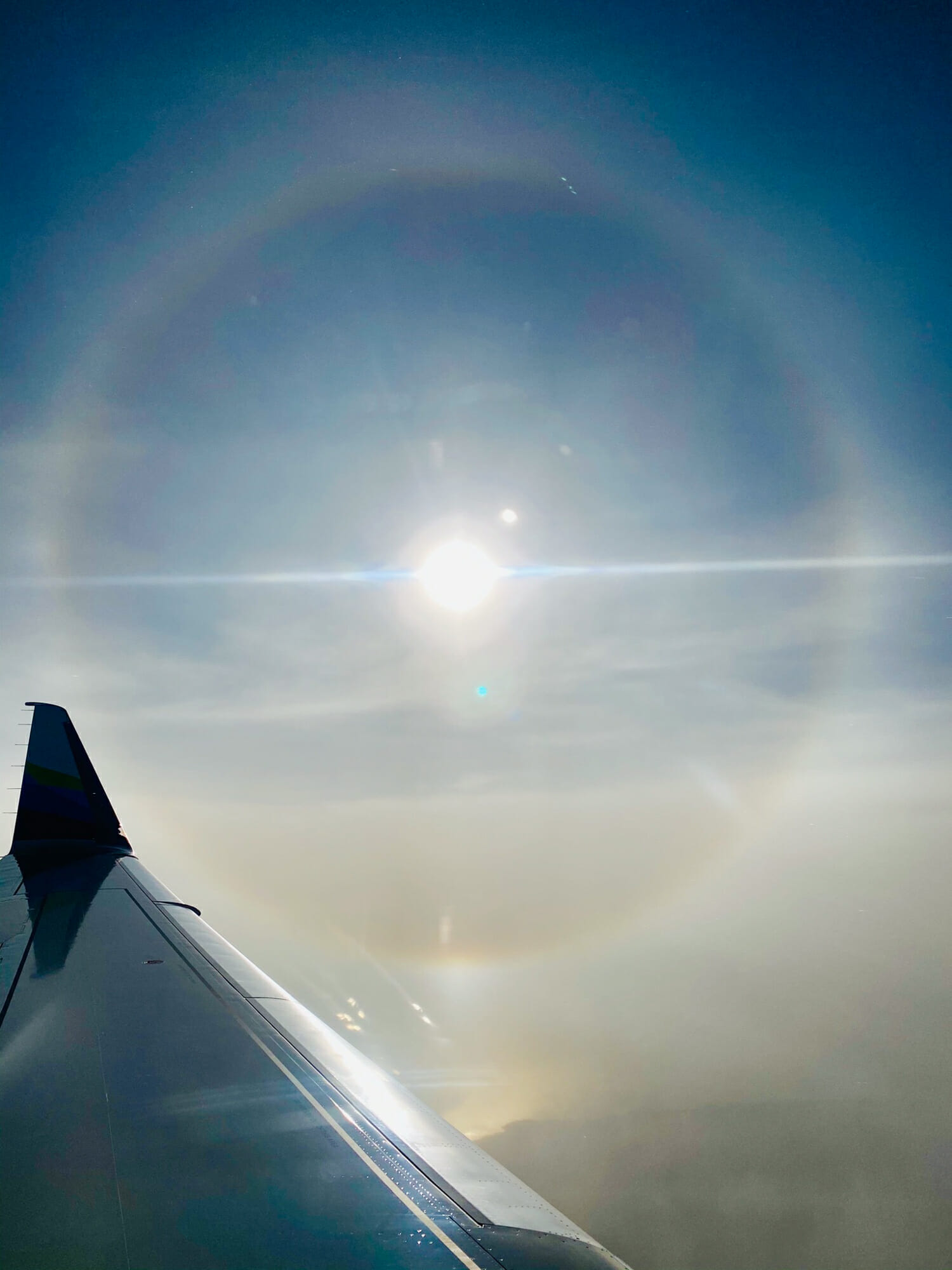 Grand Prize
Jen B. from Mount Horeb, Wis.
Sky-Blue Dreams
"My photo was certainly a matter of lucky timing. It was taken on a warm, spring day here in Wisconsin. The natural light perfectly reflected a beautiful, blue sky with clouds on the skin of an aircraft departing from a small airport where I work. I had only moments to capture a quick photo on my Google Pixel 3XL phone before the plane was cleared for departure."
Jen received $250 cash and an RAA embroidered Polar Bear Cooler.