United Airlines is focused on being the airline customers want to fly, the airline employees want to work for and the airline shareholders want to invest in.
 World's most comprehensive global route network, including world-class international gateways to Asia and Australia, Europe, Latin America, Africa and the Middle East with non-stop or one-stop service from virtually anywhere in the United States
 A modern fleet which is the most fuel-efficient among U.S. network carriers (when adjusted for cabin size)
Optimal hub locations, including hubs in the four largest cities in the United States
More than 84,000 employees reside in every U.S. state and in countries around the world
United operates nearly 700 mainline aircraft, and this year, the airline anticipates taking delivery of 34 new Boeing aircraft, including the 787-9 and the 737-900ER
World's most comprehensive route network
362 Destinations (airports served)
226 Domestic destinations (airports served)
135 International destinations (airports served)
58 Countries served
4,734 Daily departures
138 Million passengers in 2014
Hub cities
Domestic
Chicago O'Hare International Airport
Denver International Airport
Houston George Bush Intercontinental Airport Los Angeles International Airport
Newark Liberty International Airport
San Francisco International Airport Washington Dulles International Airport
Guam A. B. Won Pat International Airport
International
Narita International Airport (Tokyo, Japan)
Mainline fleet facts
Total Operating Mainline Fleet: 691
Narrow-body
Airbus A319: 55
Airbus A320: 97
Boeing 737 (700/800/900):292
Boeing 757 (200/300): 92
Wide-body
Boeing 767 (300/400): 51
Boeing 777-200: 74
Boeing 747-400: 23
Boeing 787-8/9: 16
---
Pre Interview:
Craig: How do you select applicants to be brought in for an interview?
Bill: To begin the process, qualified and selected applicants are invited to take an online Job Fit assessment. Applicants who continue to meet the desired criteria following the assessment are invited to participate in
a Skills Assessment and a panel interview at our Flight Training Center in Denver, Colorado.
C: Can you explain the point system associated with online application process and what types of things count for points?
B:  Applicants are evaluated on a variety of areas that may include but not limited to education and academic successes, flight training experiences, leadership roles, achievements and industry involvement.
C:  What can an applicant do to increase their chances of being called for an interview?
B: It is important to keep online applications updated at least once every 180 days including all certifications and renewed expiration dates. These all must be current in order to be considered current for an interview.
C: How critical is it to attend a job fair to get an interview?
B:  While it is a great opportunity for candidates and United to meet and learn more about one another, it is not a requirement to attend.
C:  What is the best way to prepare for an interview with your company?
B: Applicants should be prepared to talk about themself and their specific, real life examples and experiences. Aviation and non-aviation examples are appropriate and acceptable.
Interview:
C: Do you recommend that applicants get to your head- quarters city the day before and get a hotel room for the night?
B. That is up to the preference of the applicant. However, all interviews are conducted in Denver and depending on a candidate's point of origin, Denver could be a challenging day trip.
C: Can you walk me through a typical day of interviews?
B:  Applicants are assigned an interview slot between 0800 and 1700 which includes a panel interview and simulator evaluation. They are expected to arrive 30 minutes prior to their scheduled time to complete administrative paperwork. The panel interview consists of a United pilot and HR Recruiter and lasts about 60 minutes. The simulator evaluation is with 
a United pilot and lasts about 90 minutes including briefing and de-briefing. Applicants have opportunities to candidly speak to our company pilots and are encouraged to ask questions.
C:  What kind of questions can an applicant expect to be asked?
B. There are a series of questions during the panel inter- view targeting specific behaviors from previous professional experiences. Past behavior predicts future performance so we seek to learn about real experiences instead of hypothetical situations. What did an applicant do versus what they would do?
C: Can you give me some examples of the TMAAT questions that you like to ask?
B: We continue to alternate specific questions asked each interview, but applicants can expect to be asked about personal experiences within leadership, team work, and customer service among other competencies.
C: If the TMAAT question being asked does not apply to that applicant can that question be skipped?
B:  Yes. There is also a briefing in the beginning of the panel interview that sets expectations for the panel interview process.
C:  What are some of the biggest mistakes that applicants make during the interview process?
B:  Accuracy and honesty when completing the application process as well as in the interview is critical.
Written test: 

C:  What recommendations do you have for applicants to 
prepare themselves for the Hogan Test?
B:  The Job Fit Assessment helps us evaluate characteristics that impact successful performance at our airline. We encourage applicants to complete the assessment in one session with as few distractions as possible. We also recommend answering each question with the response that best indicates how one feels the majority of the time instead of how they think United wants them to answer. There is no right or wrong answer to any particular question.
Simulator Evaluation: 

C:  Do you have a simulator ride?
B:  Yes
C:  What type of aircraft is used for the simulator evaluation?
B:  B737-300 (full motion)
C:  What types of scenarios should you expect in the 
simulator evaluation?
B: Time in the simulator will be spent hand-flying a normal takeoff and climb, steep turn and an ILS approach and go-around. A timed Aeronautical Decision Making Evaluation (CRM) will also occur, assessing decision-making skills. Applicants should also expect to perform ATC communications, appropriate callouts, managing the aircraft as the PIC and managing drag and aircraft configuration to fly the ILS profile.
C: What are you looking for in the simulator evaluation?
B: We want to assess airmanship and decision making skills that reflect a truly competent aviator as per above.
C: What are the biggest mistakes applicants make?
B: Lack of preparation and not being thoroughly prepared for their skills assessment.
C: Can you tell if an applicant paid for a simulator prep course? If so how?
B: No
Post Interview:
C: Do you tell applicants they are hired in person that day?
B: No

C: How long do applicants have to wait to know if they are hired?
B: Panel interview and simulator evaluation results are presented to the Pilot Selection Board each week. Applicants are typically notified 7-10 days following their interview.
C: How soon can an applicant expect a class date after being hired?
B: Successful applicants are placed in a hiring pool. They're offered a class date in order of their chronological placement in that pool which is usually within six weeks of entering the pool.
General:
C: How many pilots does your airline expect to hire this year?
B: Roughly 900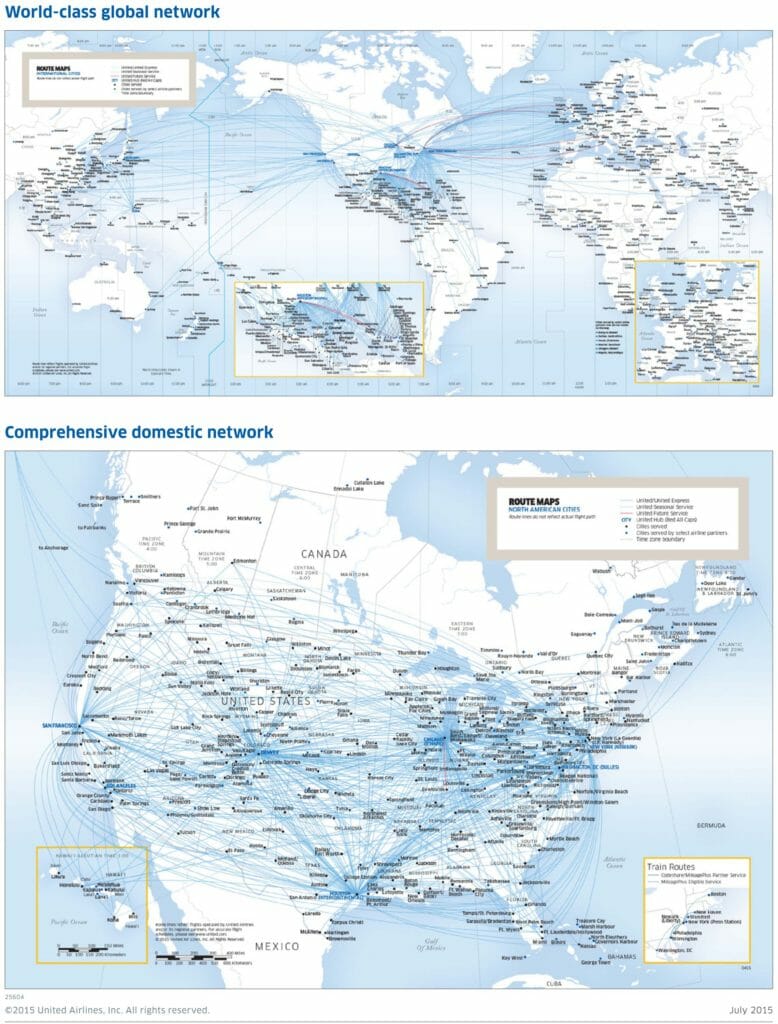 ---
United Airlines New Hire Notes
---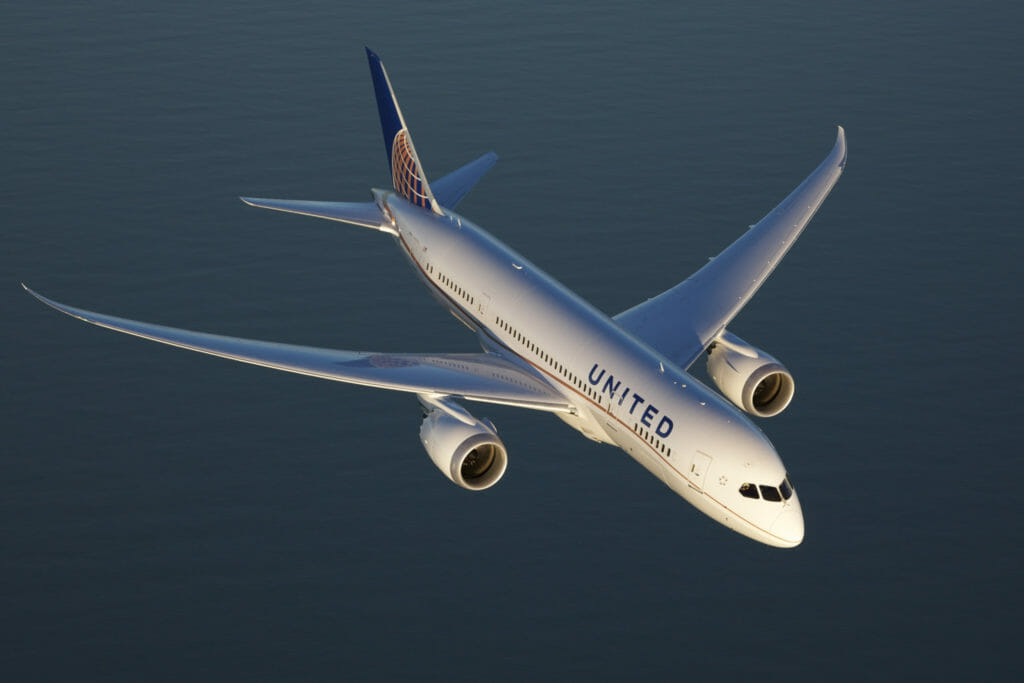 Why did you choose United?
"As a company, United makes me feel like a 'human being'.  The experiences I had as a customer with United inspired me to become part of the United family."
"United has a good pilot-management relationship, which is important to me."
"The unbeatable route structure, new aircraft orders, mainline growth and innovative thinking is why I chose to join United."
"I had a choice of airlines; however, from career fairs, to the interview process to basic indoc, United shines and is top of the game.  They made me feel welcomed and valued."
How would you describe the interview and selection process?
"The pilot hiring staff seemed to be genuinely happy that I was selected to interview. The interview process was warm and welcoming.  The staff went out of their way to make me feel welcomed, relaxed, and wanted me to do my best."
"The interview experience was friendly, fair, but also challenging."
"Those who interviewed me were interested in me as a person and not just who I am as pilot."
"The process is far more welcoming and positive than I could have imagined."
How has your new hire experience been?
"Great! There is a real feeling of excitement and optimism among the new hires, instructors, and other employees.  The indoctrination program is very well organized and structured to be enjoyable as well as informative."
"Thus far I have been very impressed with how United treats their employees and the quality of the basic indoctrination course.  Those who I have interacted with have shown that they care for me and my family as individuals. They are excited for my future as part of the United family."