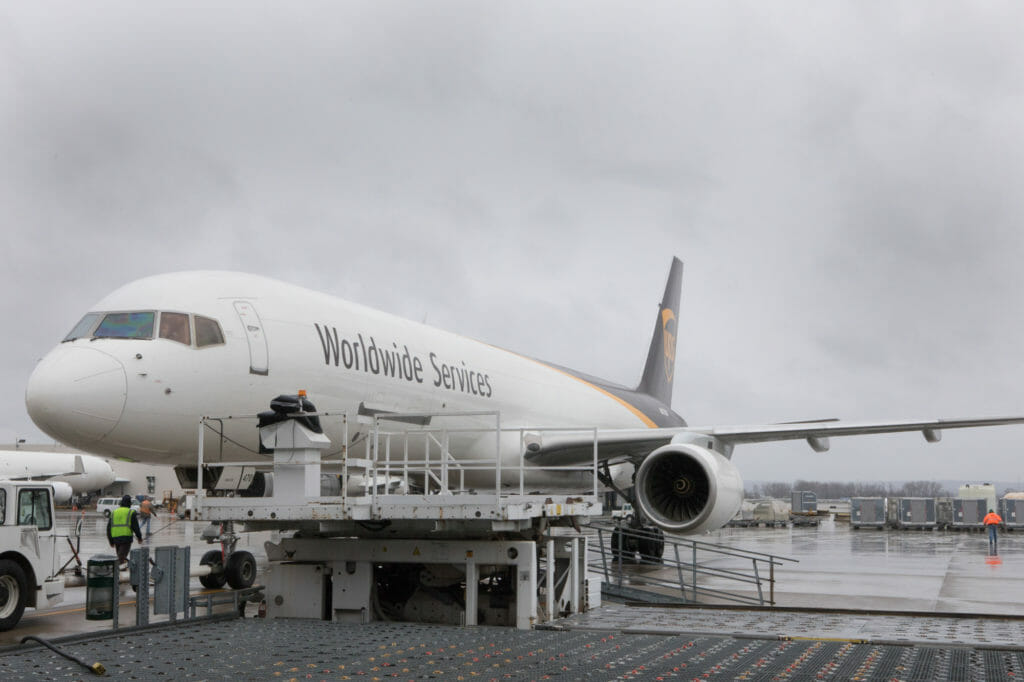 Dear Readers,
Last month, our photo editor Melody, took a trip to Louisville, Kentucky to spend a day at UPS Airlines. There, she met future pilot Taylor Peef and Captain Gloria Hatcher and visited with Captain Larry Parker and Dan Thomas, Workforce Planning Manager. Jim Mayer, the Public Relations Manager, spent his day giving her the full tour of the UPS facility as well as providing access for her to shadow a UPS captain and first officer from the time they arrived at the facility until they took off in their aircraft. 
Rather amazing to see is the enormity of the UPS facility which occupies over half of the airport in Louisville, Melody reports. She was able to get a sense of just how vast their operations are as she observed areas from the sorting facility to where the fireproof containers are packed before being loaded onto the plane. 
Shadowing Captain Mark Reisdorfer and First Officer Jennifer Desserich gave her a great behind-the-scenes look at how their operations work. She sat in the crew room as they went over their flight plan and picked up their catering, followed them as a van drove them to the aircraft they'd be flying, and walked around the plane with Captain Mark as he did his walk-around. She observed as they loaded the containers onto the plane and continued to watch as they took off for their destination. 
We're grateful that she was able to document her experiences so that she could to share in this month's feature. We hope you'll enjoy this rare glimpse into the UPS operation.
Fly Safe,
Craig D. Pieper