I'll admit, the title of this article is a bit insensitive and crass. However, I chose this title because it is absolutely true! As bombastic as it sounds, we often forget how fragile life is and how our lives can change (or end) in an instant.
A quick story to demonstrate. Like many of you, I grew up doing flips and all kinds of crazy, stupid stuff on a trampoline and never once even twisted an ankle. In fact, I remember jumping on a trampoline with about five or six of my best buddies in high school and at one point I flew off the trampoline onto the ground. I dusted myself off and hopped right back on for the next back flip. As pilots know pilots, you can of course guess I was showing off or trying to impress someone. And to make it more exciting, we never had those fancy safety nets that all trampolines come with today.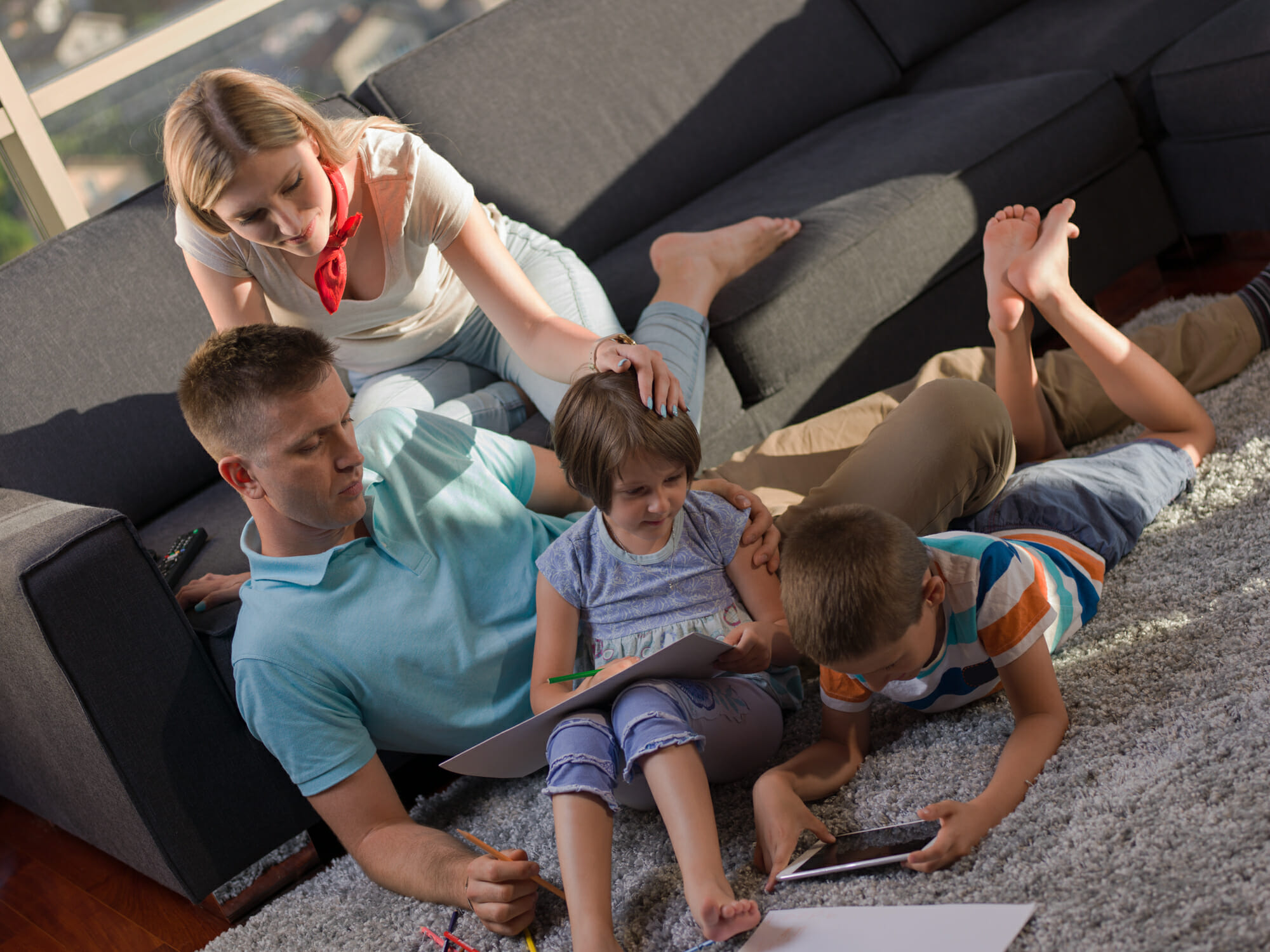 Fast forward to October 2013. I was 39 years old, in great shape and like many of you, I felt that I was invincible. The thought of being injured or even dying rarely, if ever, crossed my mind. We were having a birthday party for my eight-year-old daughter at a trampoline park in my hometown of Knoxville, Tenn. Of course, I was jumping on the trampoline with all my new eight-year-old friends and showing them how cool I was with my backflips, front flips, whatever. However, this one really cool 12-year-old kid caught my attention. He jumped from a platform, hit the trampoline surface once, and went immediately into a backflip. Right away I knew I had to replicate this maneuver for my new friends. And since I was "in great shape" and thought I was invincible I was determined to nail the landing. Unfortunately, as I rotated backward, I knew I did not have the momentum to land on my feet, or butt for that matter, and instead I landed on my head. Basically, my earhole went directly to my right shoulder. At that point, I heard three very distinct popping noises. I also felt a "stinger" travel down each arm to the tips of my fingers. I rolled up (thankfully!) onto my butt and was sitting upright.
I was immediately relieved to know that I could move my limbs and felt only minor pain. I sheepishly went to the edge of the platform and took my place with the (mature) adults. One of the other parents looked at me and said, "That looked pretty bad, are you okay?" I responded humbly, "Yeah, I must have pulled a muscle or something." Seriously!
To make a long story short, I drove myself to the emergency room later that evening (after cake and ice cream, of course). I arrived at the hospital and waited my turn in the emergency room. When they were able to administer the CT scan, it was discovered that my neck was broken at the C-3 vertebra. I was immediately scheduled for surgery. To this day, I have multiple rods and screws holding everything in my neck together. In preparation for this article, I googled more information about the C-3 vertebra and this is what came up first in my search: "A C3 spinal cord injury results in quadriplegia, which refers to paralysis of the arms, trunk, and legs. Depending on the severity of your spinal cord injury (SCI), you may be able to move and/or feel sensation below your level of injury. However, in the case of a complete C3 SCI, individuals experience paralysis from the neck down and require full-time caregiver assistance."
Miraculously, the only remaining effect for me is limited movement in my neck and occasional soreness. However, because I never turned my head fully enough to look at them when they were talking, flight attendants often thought I was rude when they would come into the cockpit to say hi. They didn't know I couldn't even if I wanted to.
The fact that I did not die or become permanently disabled is nothing short of a miracle. Unfortunately, not everyone is as lucky as I was. In fact, at my investment firm, Leading Edge Financial Planning, three of our clients have passed away in the last year alone. I also know that we lose many pilots to death each year.
No doubt this is an extremely uncomfortable and awkward topic to discuss, but we must face this reality head-on and make sure we are prepared. When we die, each of us will leave a legacy whether we intentionally choose to or not. My hope is that we are all intentional about our legacy and decide to leave a positive, lasting effect on our loved ones when it is our time to go.
Here are five lessons I have learned and have implemented personally to make sure my loved ones are taken care of if something happens to me.
Adequate life insurance
For most of you, term life insurance is very affordable. I challenge many of our pilots and tell them they spend more on cheap beer during airline overnights than they do on life insurance. Furthermore, from my experience, it seems many people do not have enough life insurance. There are several ways to know how much life insurance you should have. Do not guesstimate and call it good on this one!
Annual review of beneficiaries
Selecting the right beneficiaries is a simple but powerful tool. Any account that carries beneficiaries will bypass probate (courts, judges, lawyers) and go directly to your loved ones. Use beneficiaries to the maximum extent possible. Make sure you review them annually and whenever life changes come your way, such as marriage, divorce, new children, etc.
Create and update a balance sheet or net worth statement
Over time, our financial lives become more complex, and we tend to accumulate many different financial accounts. I am embarrassed to admit that I am fairly certain my wife does not know that between us and our children we have three bank accounts, two credit cards and about twelve different investments accounts, which is not unusual for those in our circumstances. Luckily, I own a financial planning firm with a team of folks that would take care of my spouse if something happened to me.
A balance sheet or net worth statement would help your spouse, or the potential executor of your estate, figure out exactly what it is that you own and what you owe.
How to access financial accounts and estate documents
Do not make someone who is grieving, heartbroken and distraught, also become a detective. One client told me that it is all she can do to muster the energy to try and figure out about one or two accounts per day. Beyond that, it is just too much. Ugh! Here are a few questions that your spouse or loved ones need answers to:
Where are the estate documents (wills, powers of attorney, living will, etc.) located?
What are all the financial accounts we have and how to access them? More specifically, what are the passwords? There are many ways to use technology to help with these questions (we use the password manager, LastPass) but sometimes a piece of paper in a fireproof safe might work just fine.
Develop a plan for minor children should something happen to you and your spouse.
Your Last Will and Testament should address at least two things pertaining to your minor children; 1) Who will take care of them if both parents die? This is also known as Guardianship. 2) Who will take care of the money that your minor children will inherit if both parents die? This person is known as the custodian and they will be responsible for the distribution of life insurance proceeds and other inherited assets.
A qualified Estate Planning attorney can help guide you through more nuanced questions that also need to be addressed. Such as, do you want your 18-year-old child to inherit a million dollars? If not, what are your options for preventing this scenario?
Lastly, I suggest a bonus action item – write a letter. Write a letter explaining what to do if something happens to you. Discuss in plain English ways to make their lives easier should a tragedy befall you. While you are at it, take the opportunity to put some thought and emotion into your last message to your spouse and children. Talk about leaving a great legacy!
Please do not hesitate to reach out to our team at Leading Edge Financial Planning to make sure your loved ones will be taken care of if something happens to you. We are happy to help! Go to https://www.leadingedgeplanning.com/contact/ or contact me on my cell directly at 843-847-7164. Also, check out our podcast for airline pilots and their finances at https://www.pilotmoneyguyspodcast.com/ or wherever you get your podcasts.