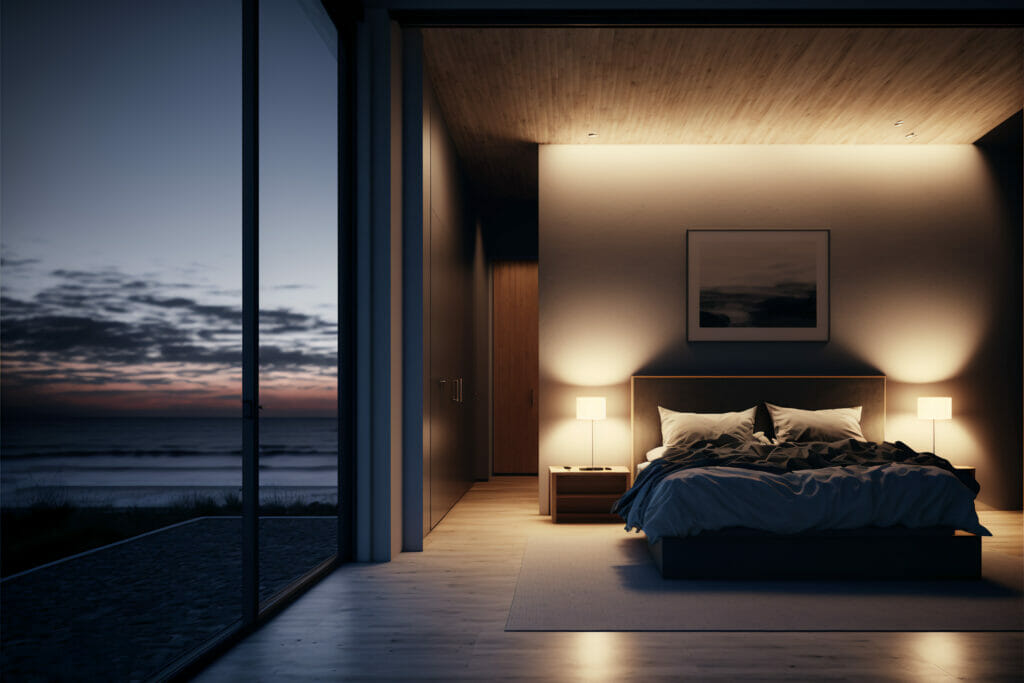 For an airline pilot, being on the road should be pretty nice, right? The chance to stay at great hotels with plenty of time in each city sounds great. Well, factoring in operational necessities, regulations, and airline specific contracts, overnights can and do vary tremendously. Consider this: a pilot working four four-day trips a month, with two weeks of vacation and recurrent training, would spend a third of the nights sleeping in a hotel room. That's being generous considering a significant number of pilots commute and may spend additional nights in a crash pad or hotel. While almost all pilots do not chose their airline based on hotels provided, one factor that affects morale on the job is where (and how much) they sleep when they are not home. All airlines have different sections of their contract for lodging, and there is no doubt the language can mean the difference in a pilot feeling refreshed versus feeling like Bill Murray on Groundhog Day.
Most airlines employ a hotel reservation agency to manage hotel bookings throughout the year, as opposed to doing it themselves. And generally, they have a union committee dedicated to overseeing the type of hotels where crews stay. Both sides (union and airline) come together and agree on hotels chosen for overnights, with factors such as pricing and amenities offered. Some airlines may require its hotels to have certain amenities, such as a gym, refrigerator in the room, or transportation provided within a radius of the hotel. Almost all hotels will provide the crew a discount on food and drinks, ranging anywhere from 10% to 50%.
The hotel committee does more than just seek out overnight hotels though; it constantly analyzes the hotels' suitability are for crews. This is primarily done through a complaint form available to crewmembers online. Matters such as bed bugs or noise issues would be appropriate for complaints. If the issue is possibly linked to that specific room, say bed bugs (yes, it does occasionally pop up!) the crewmember should generally seek another room on a different floor in that hotel. If the issue is still not resolved, the crewmember would most likely seek lodging in a different hotel.
Pilots will have to go through the airline's hotel agency to find a new hotel. This can be a fairly simple process on a clear delay with no cancelations. This process can easily turn into an ordeal lasting a few hours if the airline suffers any IT issues or when weather cancels numerous flights. Some airlines will allow its crewmembers to find their own housing (reasonably priced) and require them to expense the cost to the company. This is extremely rare however. If the airline cannot find a hotel for a crew, the crew probably won't have any luck either. The company also faces additional time pressures to get crews into hotels: the rest-rules of FAR Part 117 (10 hours between Flight Duty Periods, or days, and a minimum of eight hours in a hotel room). For the crew to meet minimum rest, the longger the wait, the later they must start the next day.
How long a crew stays in an overnight city varies significantly. While there is a minimum time crews must be granted for rest purposes between days (10 hours), there is no maximum. Domestic overnights usually range from 10 hours of rest to 32 hours. Due to flight schedules and regulatioons, international overnights (usually longer segment flights to Europe or Asia), may be 72 hours. For such "long" overnights, roughly half of the airlines provide their crews with a downtown overnight. The exact definition of a long overnight differs by each airline's contract, but is generally greater than 14 hours. Crews on such overnights can expect a hotel located downtown in the layover city, where more attractions and restaurants are available to crews. This may not seem that big a deal, but may mean the difference between watching TV in the room for hours on end or being able to go catch a Cardinals game just a couple blocks away.
Short overnights, on the other hand, are predominantly to allow the crew to simply rest. Food options are generally provided to crews, but may be very limited. The hotels utilized are almost always near the airport, within a five-minute shuttle ride. Features that may be provided by the short overnight hotel will depend upon the contractual language.
And what happens when the transportation to the hotel is nowhere to be found? Airlines generally have a certain time frame it allocates for its crews to wait for the transportation service before allowing them to use their own method. In most cases, wait times are 20-30 minutes after the crew blocks in. If transportation is not available, crews usually have the ability to use a taxi service and expense the cost to the company.
It is worth noting that rental cars are almost never provided for crews, no matter the duration of the overnight. One U.S. airline does provide its crews with a rental car clause, redeemable when a scheduled overnight is longer than 26 hours.
With all of these considerations, there is no doubt the hotel section of a pilot contract is essential. Airlines will provide various lodging opportunities to its crews, with the primary purpose of providing the crews the required rest. While at times, sleep is the only thing crews will be able to do on an overnight, sometimes being able to wander around and taste the local food will go a long way in raising one's frame of mind. Make no mistake about it though, while some overnights are used for the sole purpose of resetting the clock for the next day, others can make this job extremely enjoyable.