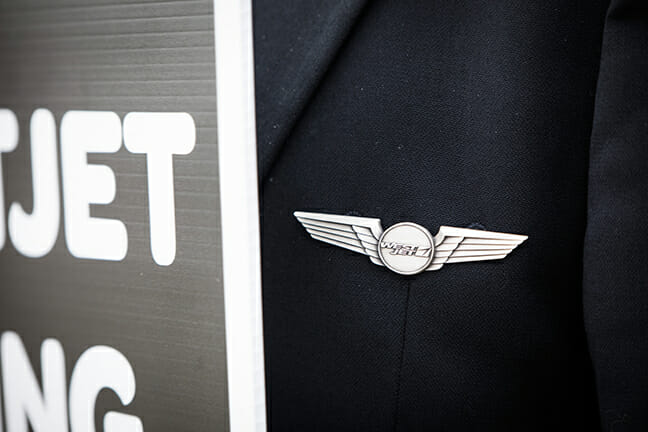 On Friday, the WestJet Master Executive Council (MEC) of the Air Line Pilots Association, Int'l (ALPA) announced to WestJet Airlines management its intention to open contract negotiations on the pilot group's Collective Agreement.
"For more than two years, our airline has faced the devastating impacts of COVID-19 head-on but is on its way to recovery, thanks in large part to the efforts and sacrifices of this pilot group," said Capt. Dave Kingston, WestJet MEC chair. "For some, those sacrifices included a nearly 70 percent reduction in pay, while close to half of our pilots were furloughed. As we continue our transition back to a pre-pandemic level of operations, our sacrifices must be recognized by WestJet management in our next contract."
With contract talks set to formally begin, the WestJet ALPA Negotiating Committee expects WestJet management to recognize the pilots' professionalism and contributions to the success of the airline. The committee is ready to work with management by bringing forth reasonable proposals consistent with contracts of similar pilot groups within North America.
"Our goal is to reach a fair contract that provides job security and career progression for pilots and stability to the airline," Kingston continued. "We have done our part to help the company remain competitive and expect a new contract that will help attract and retain experienced, qualified pilots who will look at WestJet as a career destination."
Founded in 1931, ALPA is the largest airline pilot union in the world and represents more than 66,000 pilots at 41 U.S. and Canadian airlines. Visit the ALPA Canada website at alpacanada.ca or follow us on Twitter @ALPACanana.