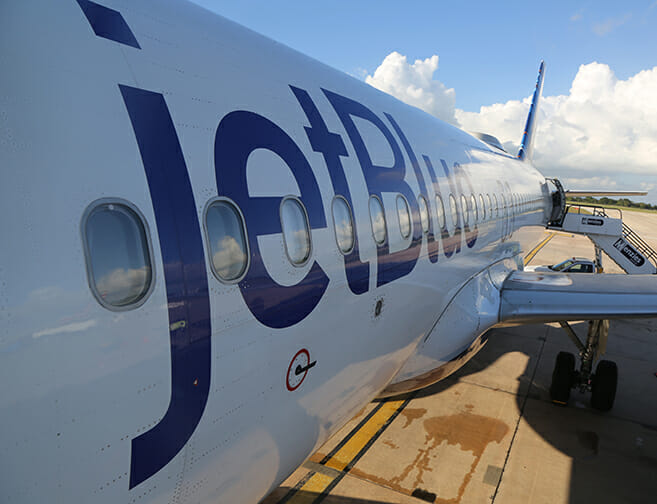 JetBlue Airways pilots, represented by the Air Line Pilots Association, Int'l (ALPA), met with JetBlue management this week in effort to reach a short-term contract extension with economic improvements. The parties have two additional bargaining sessions in the next month, where the pilots are calling on management to recognize their contributions to the airline's success during one of the most turbulent times in the industry's history.
"While JetBlue management looks toward a merger, JetBlue pilots must first receive the contract they have earned," commented Capt. Chris Kenney, chair of the JetBlue unit of ALPA. "It is completely reasonable for JetBlue to deliver compensation improvements before the end of the year—just as JetBlue pilots delivered for JetBlue over the past several years."
In October, the pilots proposed to management that the difficult and resource-consuming bargaining issues in a full contract negotiation be set aside for the time being. Instead, negotiations would focus on a short-term contract extension that would provide the pilots with economic improvements. This would allow the pilots to advance their careers in an industry with a rising market for pilots, while also affording JetBlue management the opportunity to devote their resources to running a quality operation and pursuing a merger with another airline, rather than the distraction of a protracted negotiation. The pilots' contract became amendable on August 1, 2022, and the refocused negotiations are limited to only key economic issues in an effort to complete a contract extension this year.
"We have every expectation that we can come to a mutually beneficial agreement with the Company at these next negotiating sessions," continued Kenney. "There should be no delay for a contract now."
Founded in 1931, ALPA is the largest airline pilot union in the world and represents more than 66,000 pilots at 40 U.S. and Canadian airlines, including the more than 4,600 pilots at JetBlue. Visit ALPA.org or follow us on Twitter @ALPAPilots.