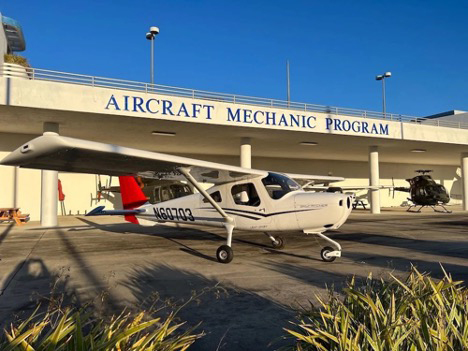 Epic Flight Academy announces a new hiring program for aircraft mechanics at its New Smyrna Beach campus that includes sponsored training. Those who complete the 19-month training program will become FAA-licensed A&P mechanics and continue working at Epic for two years. Epic covers $27,000 worth of training costs.
For those students accepted into the program, Epic will cover 90% of the student's tuition, with opportunity for employment while in school. Students are required to pay 10% of tuition, purchase their own tools, and pay for FAA exams. Once training is completed, Epic offers opportunities for long term growth including retention bonuses. If employed by Epic while in school, Epic will pay $17/hour with FAA Airframe certificate and then $28/hour once both FAA A&P licenses are achieved. Student must take written, oral and practical exams within 60 days of completion of each course of study (General, Airframe, and Powerplant.)
Josh, Rawlins, COO and Aircraft Mechanic Program Director said, "We are excited about this new initiative. As our flight school fleet grows, so does the need for highly trained A&Ps. We prefer hiring graduates from our aircraft mechanic program, because we know they have been trained to the highest standards."
Epic is filling both day and evening positions with opportunities to travel to other locations throughout the United States. All students who wish to received sponsored training must meet Epic's standard admission requirements. The US Bureau of Labor Statistics reported an average aircraft mechanic salary at $72,640 in 2022.