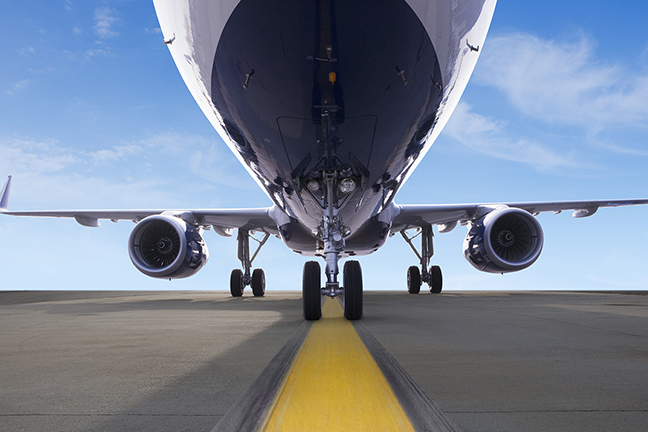 Three New Routes Include Highly Requested JFK-DCA Flights and New Summer Seasonal Flights from Westchester County
To Celebrate New Flying, Limited $59 Fares Available Online Only on JetBlue.com
JetBlue (NASDAQ: JBLU) announced three new routes launching this summer – enabled in part by its Northeast Alliance (NEA) with American Airlines – which will further increase competition and choice for travelers across the Northeast. Seats are out for sale starting today with fares as low as $59(a).
"As we prepare for the summer travel season, we are introducing more choices for our customers in the Northeast with the addition of new alternatives for customers traveling between New York and the fabulous destinations of Washington DC, Martha's Vineyard and Charleston," said David Jehn, vice president, network planning and partnerships, JetBlue. "These new routes are part of our ambitious growth strategy as we work to bring our unique combination of low fares and award-winning service to more customers."
New York City
Enabled by the NEA, JetBlue's new service between New York's John F. Kennedy Airport (JFK) and Washington's Ronald Reagan National Airport (DCA) will deliver a customer-centric alternative for travelers across the busy Northeast Corridor that has historically been dominated by high-fare legacy carriers.
"As a very frequent flyer from JFK in New York's 5th Congressional District to our nation's capital, I am excited to see new low fare competition on this route," said Congressman Gregory Meeks. "JetBlue has been part of our community in Queens, New York, and JFK for more than 23 years, setting the bar on low fares and customer service. I look forward to even more growth with this long-sought addition to their network."
Daily Schedule between New York (JFK) and Washington DC (DCA)
Beginning June 15, 2023
| | | | |
| --- | --- | --- | --- |
| JFK – DCA Flight #1887 | | | DCA – JFK Flight #1888 |
| 7:00 a.m. – 8:40 a.m. | | | 6:30 a.m. – 7:55 a.m. |
| JFK – DCA Flight #2487 | | | DCA – JFK Flight #2488 |
| 1:15 p.m. – 3:01 p.m. | | | 2:10 p.m. – 3:45 p.m. |
| JFK – DCA Flight #2587 | | | DCA – JFK Flight #2588 |
| 7:15 p.m. – 8:55 p.m. | | | 5:00 p.m. – 6:48 p.m. |
Westchester County
JetBlue is also launching new summer seasonal service from Westchester County Airport (HPN), further bolstering JetBlue's leadership position in the Greater New York area and offering customers more choices to popular summer travel destinations.
Daily Schedule between Westchester (HPN) and Martha's Vineyard (MVY)
Summer Seasonal Beginning May 25, 2023
| | | | |
| --- | --- | --- | --- |
| HPN – MVY Flight #2666 | | | MVY – HPN Flight #2665 |
| 3:45 p.m. – 4:55 p.m. | | | 1:50 p.m. – 3:00 p.m. |
Daily Schedule between Westchester (HPN) and Charleston, S.C. (CHS)
Summer Seasonal Beginning May 25, 2023
| | | | |
| --- | --- | --- | --- |
| HPN – CHS Flight #2647 | | | CHS – HPN Flight #2648 |
| 11:59 a.m. – 2:14 p.m. | | | 3:15 p.m. – 5:30 p.m. |