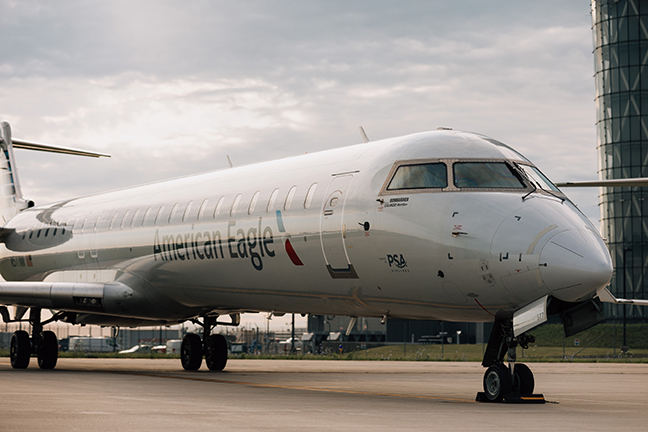 Take your CRJ experience to new heights. We are offering qualified Pilots an industry-leading bonus package up to $150,000 paid immediately upon employment. Qualified candidates include pilots with at least 500 hours of Part 121 or Part 135 time and must accept an offer by Dec. 31 with a class start date by Jan. 31, 2024.
How will I be compensated?
$50,000 bonus for a CL-65 type rating
$100,000 sign-on bonus for Direct Entry Captains and $75,000 sign-on bonus for Experienced Pilots extended through Dec. 31
Captain pay starting at $150/hour and $93/for First Officers
Receive Captain pay starting at 750, part 121 hours
Pilots with previous 121 experience can count their years of service towards pay, vacation and retirement benefits at PSA
Part 135 longevity credit, which includes years of service, vacation and retirement for applicable PIC time
What sets PSA apart?
Guaranteed direct flow to American Airlines
Professional mentorship through a world-class pilot training program
Hotel benefits including $250/month for registered, eligible commuters
Travel benefits for you, your family and friends on the American Airlines network
How do I get started?
Apply today via our website 
Text "PSAPilots" to 97211 to connect with a recruiter
Join one of our upcoming virtual information sessions. Visit our event page to learn more and register.