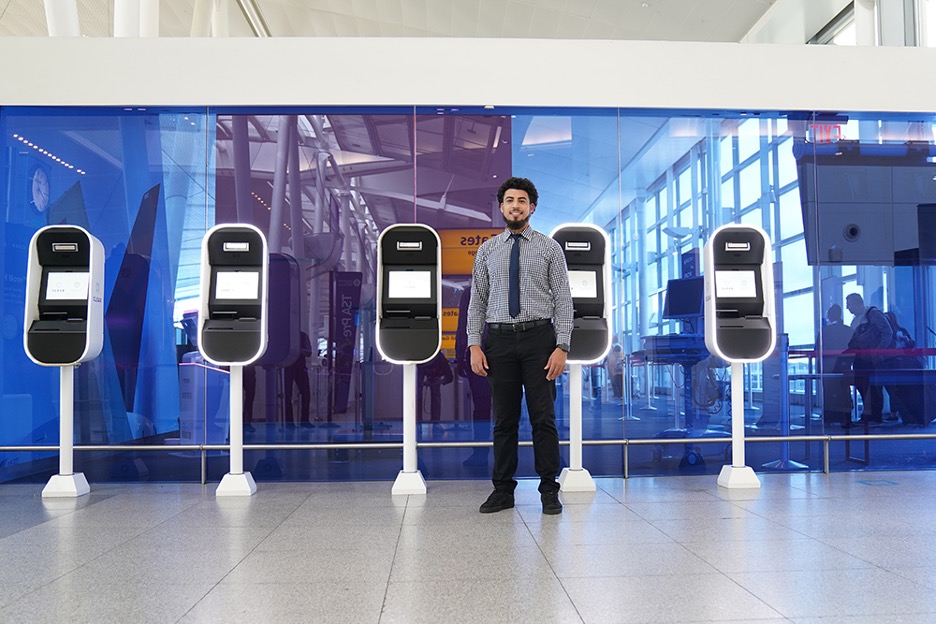 With CLEAR Plus, move through airport security lines faster; Mileage Plan members can now enroll for a CLEAR Plus membership at a reduced rate and receive bonus miles
Our commitment to care for our guests comes in all forms, including improving their travel day. To help do that, Alaska Airlines is partnering with CLEAR – the secure identity company – to provide friction-free and predictable travel experiences with CLEAR Plus. With our new partnership, Mileage Plan members can take advantage of a discounted rate for a CLEAR Plus membership and also receive bonus miles for a limited time. This is the first step in the partnership to accelerate the adoption of digital identity and remove friction throughout the travel journey.
CLEAR Plus is an opt-in program that allows its members to travel faster through security at 52 airports nationwide by verifying their identity with their eyes or fingerprint, replacing the need to take out their wallet and driver's license. After verification, a CLEAR Ambassador escorts members through a dedicated lane and directly to TSA physical security, saving them time waiting in line at the security checkpoint.
"We understand from our guests how important it is for them to have the best possible experience when traveling with us, and part of that is saving time when they're at the airport," said Shane Jones, vice president of real estate and business development at Alaska Airlines. "Our frequent flyers are already big fans of CLEAR Plus. With a discounted CLEAR Plus membership available to all of our Mileage Plan members, we believe more of our guests will appreciate this valuable travel benefit." 
All Mileage Plan members can enroll in CLEAR Plus at a discounted rate of $179 a year at clearme.com/alaska. Plus our elite Mileage Plan members – MVP, MVP Gold, MVP Gold 75K and MVP Gold 100K – who enroll will receive 1,500 Mileage Plan bonus miles. Elite Mileage Plan members who renew an existing CLEAR Plus membership and link it to their Mileage Plan account will receive a total of 1,250 miles every year upon renewal.
In addition, to celebrate the launch of the partnership, between now and July 16, 2023, all Mileage Plan members – elite or non-elite – who enroll in a new CLEAR Plus membership will receive 1,000 Mileage Plan bonus miles.
"CLEAR is obsessed with delivering the best customer experience, so we're excited to provide Alaska Airlines' Mileage Plan members with the confidence and predictability of CLEAR Plus," said Kasra Moshkani, executive vice president of operations at CLEAR. "We look forward to expanding our partnership with Alaska to continue unlocking seamless experiences for their frequent flyers from home to gate and beyond." 
CLEAR Plus is available at Alaska's key hub airports in Seattle, San Francisco and Los Angeles. Mileage Plan members who join CLEAR Plus can add up to three family members or friends to their account for just $70 each. Family members under 18 years old can always join CLEAR members in the CLEAR Lane for free. CLEAR has more than 16 million members.
While CLEAR Plus and TSA PreCheck are independent of each other, many passengers use CLEAR Plus and TSA PreCheck together for the fastest way through airport security.