Over the last few years, cryptocurrencies have piqued the interested of many. While cryptocurrencies have been around for a little over a decade, their increasing popularity and rise in price has many questioning if they are good investment.
Continue reading to explore what cryptocurrency is, how it works, and whether it's something you should talk to a financial advisor about.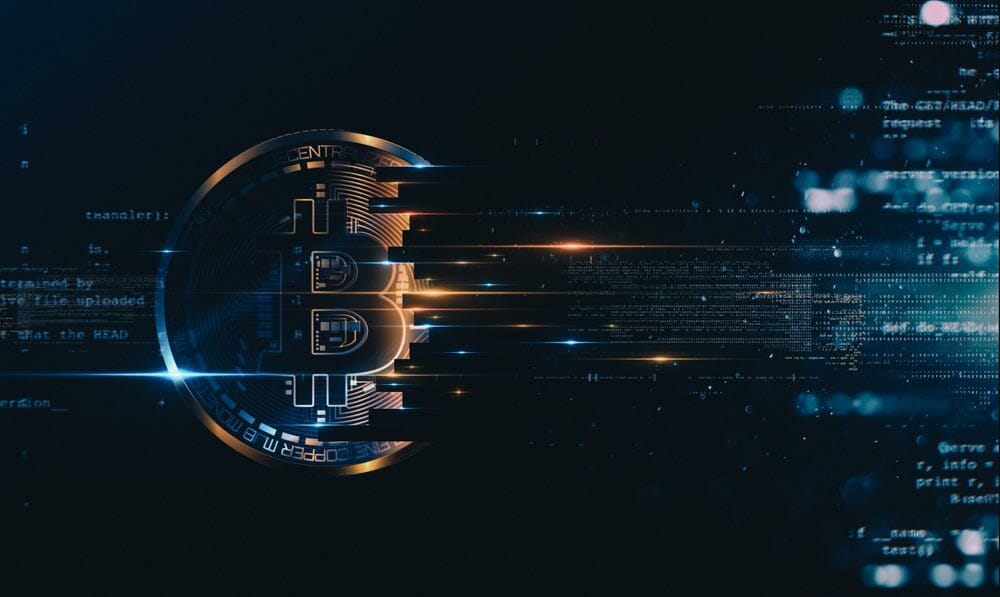 What is Cryptocurrency?
A cryptocurrency (or "crypto") is both an investment alternative and a decentralized currency. This means that crypto is not backed by real assets or tangible securities. By using cryptocurrencies, also known as "peer-to-peer money," "virtual currency," "cyber-cash," and "digital currency," you not only bypass the third-party bank, but you also skip over the fourth party of government oversight, regulation, and FDIC insurance.
Basic Mechanics of Cryptocurrency
Cryptocurrencies use blockchain, a decentralized technology spread across many computers that manage all transactions.
While it may seem complex, the reason for a blockchain is straightforward: it acts as a ledger that keeps a record of the cryptocurrency transactions. Simply, it's a database. Each time a new transaction occurs, it creates its own block which is, once filled with data, combined with the other blocks in the string to form a chronological chain.
Typically, the data in the blockchain is decentralized (no single individual has control), it's permanent, and it's viewable to everyone in the chain. In this way, those people who use the cryptocurrency have their own copy of the blockchain's transaction records, with each user's figurative ledger updated in real time.             
The Different Forms of Cryptocurrencies
You've likely heard of Bitcoin, the oldest and most popular cryptocurrency in the world. Bitcoin has been through many rises and falls over its short lifespan. When Bitcoin was introduced in 2009, the value of one Bitcoin was $0. In July 2010, Bitcoin first started trading from around $0.0008 to $0.08 per coin. Bitcoin climbed as high as $17,738 per coin in December 2017, then dropped to $7,575 in the following months. Since then, the highest price Bitcoin has reached was $66,974.77 on October 20, 2021. As of October 26, 2021, the price of one Bitcoin was equal to $62,341.20.
While Bitcoin currently dominates cryptocurrencies in terms of market capitalization, user base, and popularity, it is not the only option. Other popular forms of cryptocurrency include Ethereum, Litecoin, Ripple, and many more. According to cryptocurrency price tracker CoinMarketCap.com, there are over 10,000 different kinds of cryptocurrencies.
Cryptocurrency as a Form of Payment
While buying and selling cryptos is becoming increasingly mainstream, the opportunities to spend virtual currencies are limited, but may be growing. Across several industries, there are companies who are beginning to allow customers to use crypto as an official method of payment. Companies like Expedia, Tesla, Sotheby's, and others have implemented policies that allow customers to use cryptocurrency to pay for goods and services. As of October 2020, US PayPal users can sell, buy, or hold cryptos and track them through the PayPal app. It's important to note that money cannot be transferred out of the company's digital wallet.
Cryptocurrency as an Investment
Anyone who is interested in investing in cryptocurrencies needs to understand the risks.
While there are people working to make the cryptocurrency market safe for investors, and while the government has been laying the groundwork for potential future cryptocurrency regulation, the fact remains that cryptocurrency is highly volatile, and it's neither regulated nor federally insured.
That said, there are reasons why people are choosing to invest in crypto. For some, investing in crypto represents a way to earn high returns while supporting the future of technology. Others may choose to invest in crypto because of its divisibility, inflation resistance, or transparency. Either way, if you are curious about investing in cryptocurrency, please speak with a financial advisor before investing.
Note:RAA's airline-specialized advisors can discuss how this might impact both your short-term goals and the overall trajectory of your finances.  Request a free call at raa.com/advisor-call
This article is intended for informational purposes only and should not be construed as individual investment advice. Actual recommendations are provided by RAA following consultation and are custom-tailored to each investor's unique needs and circumstances. The information contained herein is from sources believed to be accurate and reliable. However, RAA accepts no legal responsibility for any errors or omissions. Investments in stocks, bonds and mutual funds may increase or decrease in value. Past performance does not necessarily predict future results. Any of the charts and graphs included in this article are not recommendations for the purchase and sale of any security.
1https://www.bbc.com/news/business-58163917#:~:text=Hackers%20have%20stolen%20some%20%24600,digital%20tokens%20such%20as%20Ether.
2https://www.investopedia.com/terms/c/cryptocurrency.asp