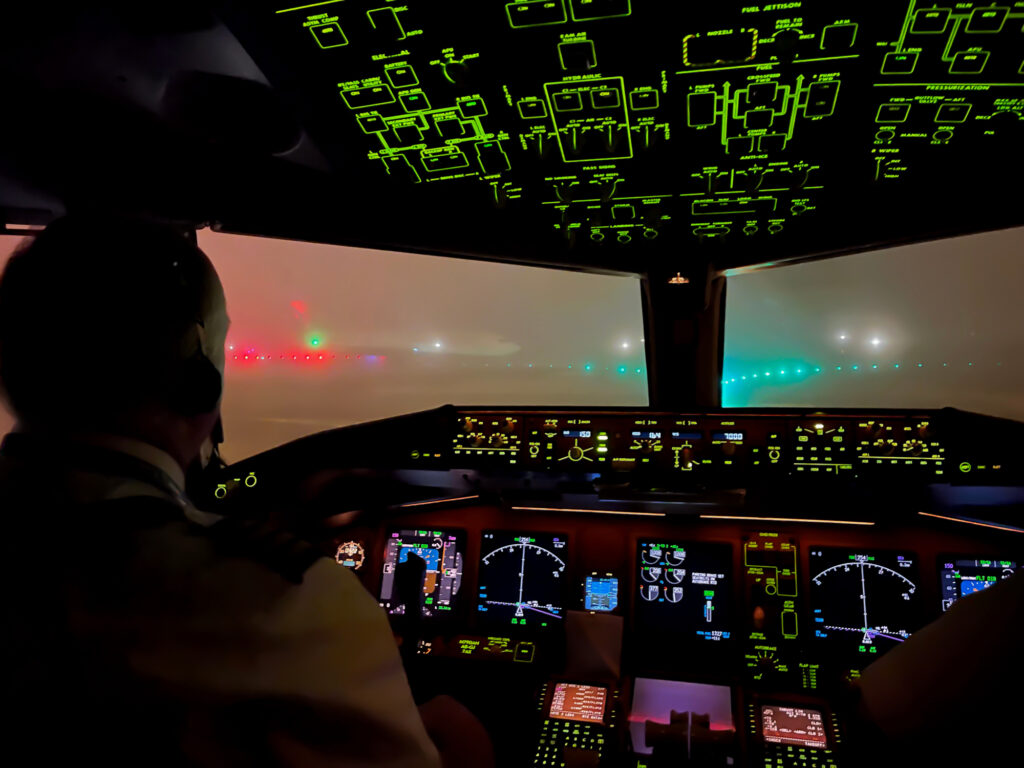 Part 4 – Data mining the operation 
I hope that the previous data-mining articles cemented the concept of voluntary safety reporting as a function of organizational trust necessary for these programs to be established and be effective. This month's article centers on the pinnacle of data-sharing trust between management and employee groups – the Line Operations Safety Audit (LOSA) or "low-Suh" in aviation parlance. This safety data-generating program requires a (more or less) silent observer be assigned randomly to a flight to monitor the crew for the duration of the flight, recording all crew actions and responses to threats and errors. Now, for this kind of assessment to work, pilots and other aviation professionals need to know that the information gathered is only for enhancing operational safety, and not for disciplining or dismissing people. This is the fundamental philosophy underpinning the functional value of LOSA data.
Outlined in FAA AC120-90, LOSA is an observation-based program focused on frontline activities structured around the Threat and Error Management (TEM) concept. (More on this to follow.) LOSA utilizes trained observers to collect data about pilots and other operational employees' behaviors during normal flights from either a flight-deck jumpseat, or a cabin seat or local ramp tower. At its core, LOSA is a tool for developing countermeasures to operational hazards and mistakes, by looking for threats and procedural deviations. Threats are anything in a flight crew's environment with the potential for eroding safety: other aircraft, weather, terrain, ATC instructions; basically, anything external to crew to which they must respond or avoid. Deviations, on the other hand, are internal crew actions that do not conform to established policy and procedure, otherwise referred to as errors. Yes, as pilots, despite our self-stated infallibility, we do indeed make mistakes (sometimes).
The process and timing of threat and error identification by a flight crew is at the heart of the TEM and linked as well to Crew Resource Management (CRM) techniques. Thus, LOSA observers record:
Potential threats to safety
How and when threats are identified and addressed
Any errors generated by the threats
How errors are identified and addressed
LOSAs are conducted under strict no-jeopardy conditions, and flight crews are not reported or investigated for witnessed deviations or mistakes. Observers take notes – that is all. They do not debrief the crew, they do not discuss observations, they simply submit their (de-identified) notes to a central database and from there another group analyzes the incoming information (further protecting crew identity) for aggregate trends. Then, mitigation strategies are developed and implemented to reduce identified issues. These may include policy changes, procedural modifications, operational bulletins, or training events.
LOSA provides something that the other two programs do not within the data-mining structure – real time context. The observer is the proverbial fly on the wall recording crew preparations, decisions, and actions that are not as readily or completely available in filed reports or streamed digital data. It is this layered approach (again, provided by the three-party agreement process), that when used in conjunction with other types of safety data, provides as near a complete picture of the operation in real time as possible.In next month's final article in our safety-data series, we will consider a third data-reporting mechanism, typically available only in the wake of an accident.