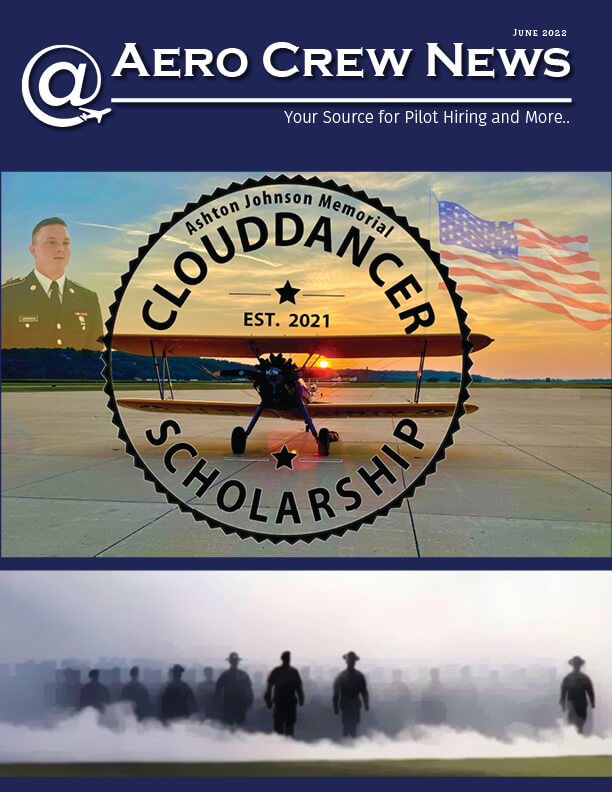 The FEATURE for this month, Troops to Pilots informs us about a newly established nonprofit organization dedicated to helping veterans close the gap on their financial need toward a private pilot license. The piece also tells the story of the young man who inspired its formation and for whom the foundation is named. As a bonus this month, we have a MINI-FEATURE on a novel platform dedicated to our ilk. Aviation Gives Back is an organization with a social media angle for aviation professionals for professional connection and philanthropy. Our fabulous BAGGAGE columnist, Reini Thijssen, provides solid, proven methods for dealing with failure and how to process and cope with the feelings failure inevitably bring. John McDermott's PERSPECTIVES column offers guidance on things to consider when you're faced with having to choose your first professional pilot gig. Then, looking down that long professional road toward retirement, MONEY offers solid guidance aimed to save us thousands of dollars in taxes. The bottom line is that we must plan and to do that we need advice and cooperation from professionals. The health of our investments is very important but nothing is more important than our FITNESS so that we can continue in our careers. On that front, we bring you Eric Ray with a summer refresher for keeping fit and hydrated. On the matter of weather, we have two pieces. Sergio Sovero in his KNOWLEDGE BASE article titled, Wind Shear and Microburst Avoidanceaddresses this all-important topic, and in SQUALL LINE, Dr. Ajay Raghavendra informs us on contrail formation and their effects they deliver to the warming of the planet's surface. Never miss any of the news in AVIATION BULLETINS because there is so much going on in our industry. We invite your comments, questions, ideas, and contributions at info@aerocrewnews.com
YOU CAN ALSO VIEW IT AS A FLIP MAGAZINE RIGHT HERE!
DOWNLOAD THE FULL ISSUE IN PDF HERE!