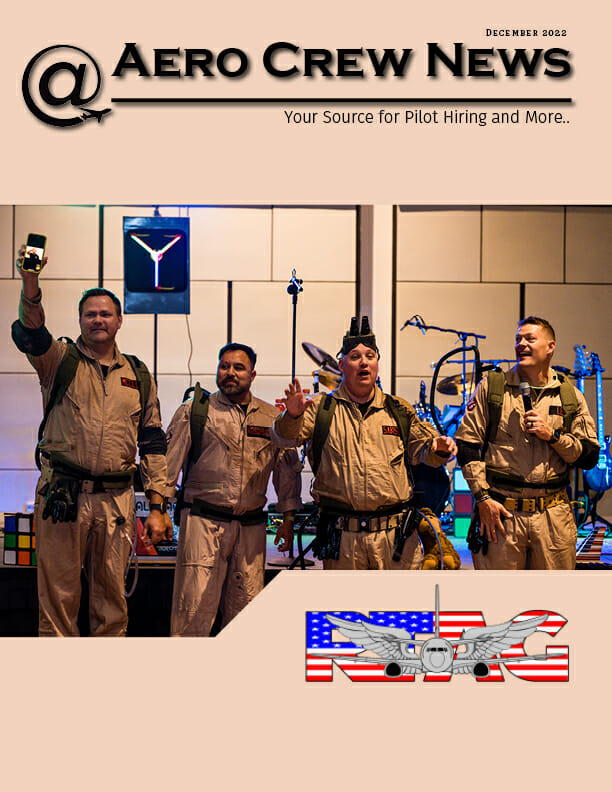 We end this year with our FEATURE, a great pictorial and story about the efforts of a very worthy aviation-centric charity, RTAG. Our own Craig Pieper, Aero Crew News Publisher attended and came away so impressed with the organization's efforts to pave the way for the veterans of our nation to find their careers in the aviation industry. We salute our veterans and the energy and determination this organization brings. Continuing on the subject of veterans, Marc Himelhoch is back in COCKPIT2COCKPIT with First-Year Flight Plan, a piece dedicated to informing our military aviators as they transition into the airline industry. They, and every other aviator reader will benefit from some great pieces this month. SQUALL LINES explains the PBL (planetary boundary layer) and how understanding its characteristics will make you a better pilot. In KNOWLEDGE BASE, Sergio Sovero tells us about our airman certificates and recency. December's PERSPECTIVES is for those progressing through their flight training who may be wrestling with what to consider with respect to the pace at which they approach their training schedule. In personal development, we bring you BAGGAGE that can help you establish new habits in the coming year, and FITNESS by Eric Ray who addresses confronting the temptations we encounter in the season. And for your edification and fun, Lia Ocampo takes us to the Philippines for Christmas in her LOVE FLYING entry. 2023 is on the horizon and we have some new columns, new authors, and great new content to share. Happy holidays to everyone from the staff at Aero Crew News. "See" in the new year, but remember, we welcome your comments, input, and your ideas. Write to us at info@aerocrewnews.com.
YOU CAN ALSO VIEW IT AS A FLIP MAGAZINE RIGHT HERE!
DOWNLOAD THE FULL ISSUE IN PDF HERE!