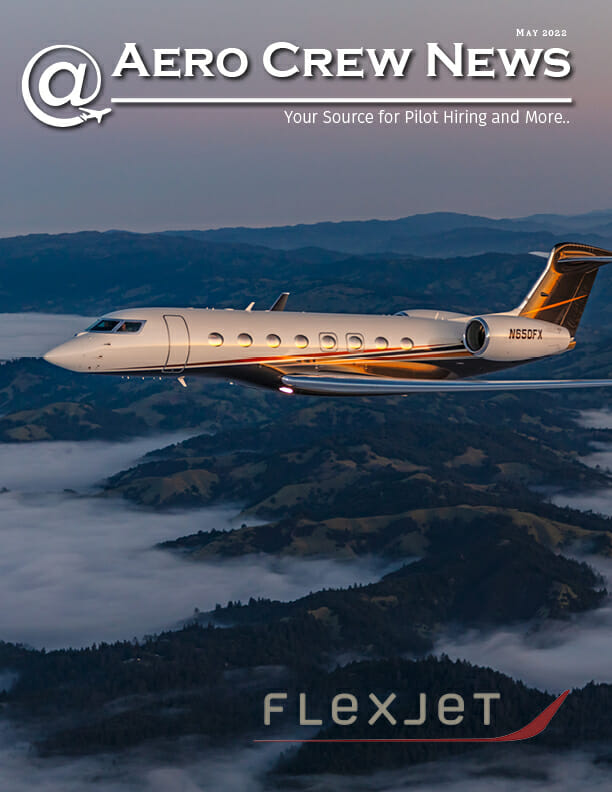 The merry month of May brings us an interesting and informative profile of Flexjet as our FEATURE piece. In CAREERS, we'll read about learning styles and how they impact our retention of information. PERSPECTIVES, by author John McDermott, proffers some advice related to selecting a flight instructor. Sergio Sovero will have us Assessing Fitness for Duty in his piece for this month's KNOWLEDGE BASE. Don't let Charlie Mattingly's morbidly titled, We Are All Gonna Die … Someday in MONEY keep you from facing the necessary planning the column addresses.
Reini Thijssen continues to provide good counsel in her BAGGAGE column. Learn about "doom scrolling" and how to combat it. And last but never least, SQUALL LINE addresses headwinds' and tailwinds' impact on speed. Please send us your reactions, impressions, ideas, critiques, and bluster to info@aerocrewnews.com.
YOU CAN ALSO VIEW IT AS A FLIP MAGAZINE RIGHT HERE!
DOWNLOAD THE FULL ISSUE IN PDF HERE!