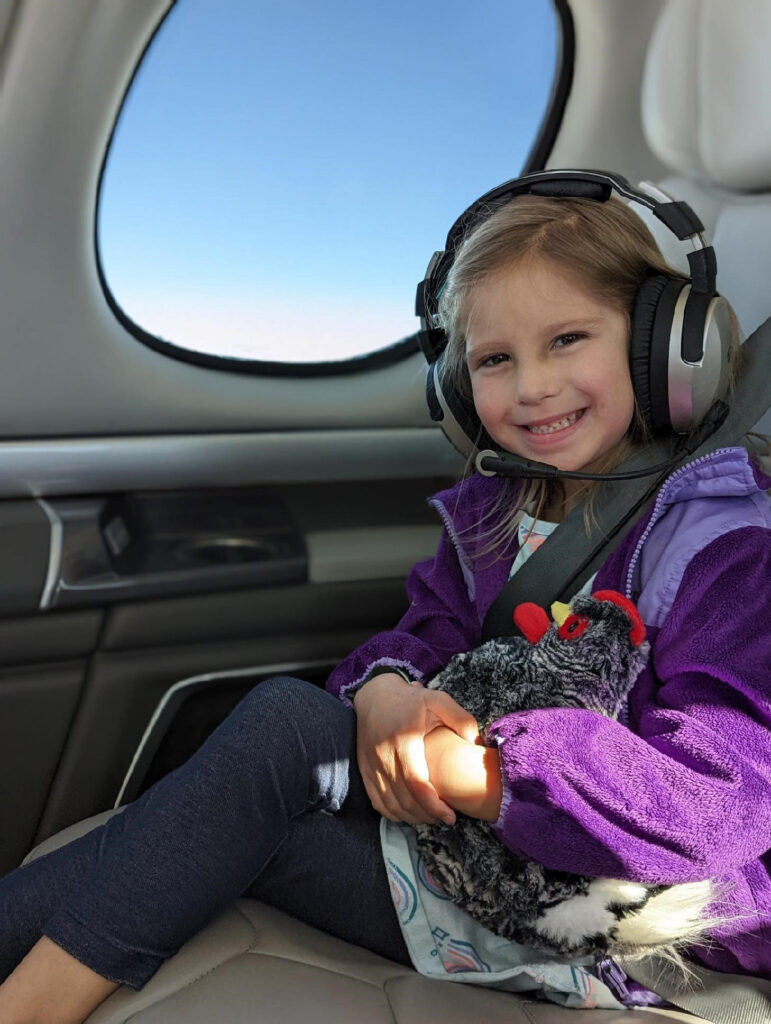 An Illinois pilot's idea 42 years ago has led to more than 10,000 flights to help people in need. "Pilots have a special skill and my hope is that they will use this skill outside of the limits of their life and make a difference in somebody else's life," says Wanda Whitsitt, founder of LifeLine Pilots.
In 1981, Whitsitt had the idea to help people in times of medical need by flying them for free. Flying a Piper Archer named Sweet Charley, Whitsitt, her husband, and a handful of pilots made life-saving trips in the early years of LifeLine Pilots.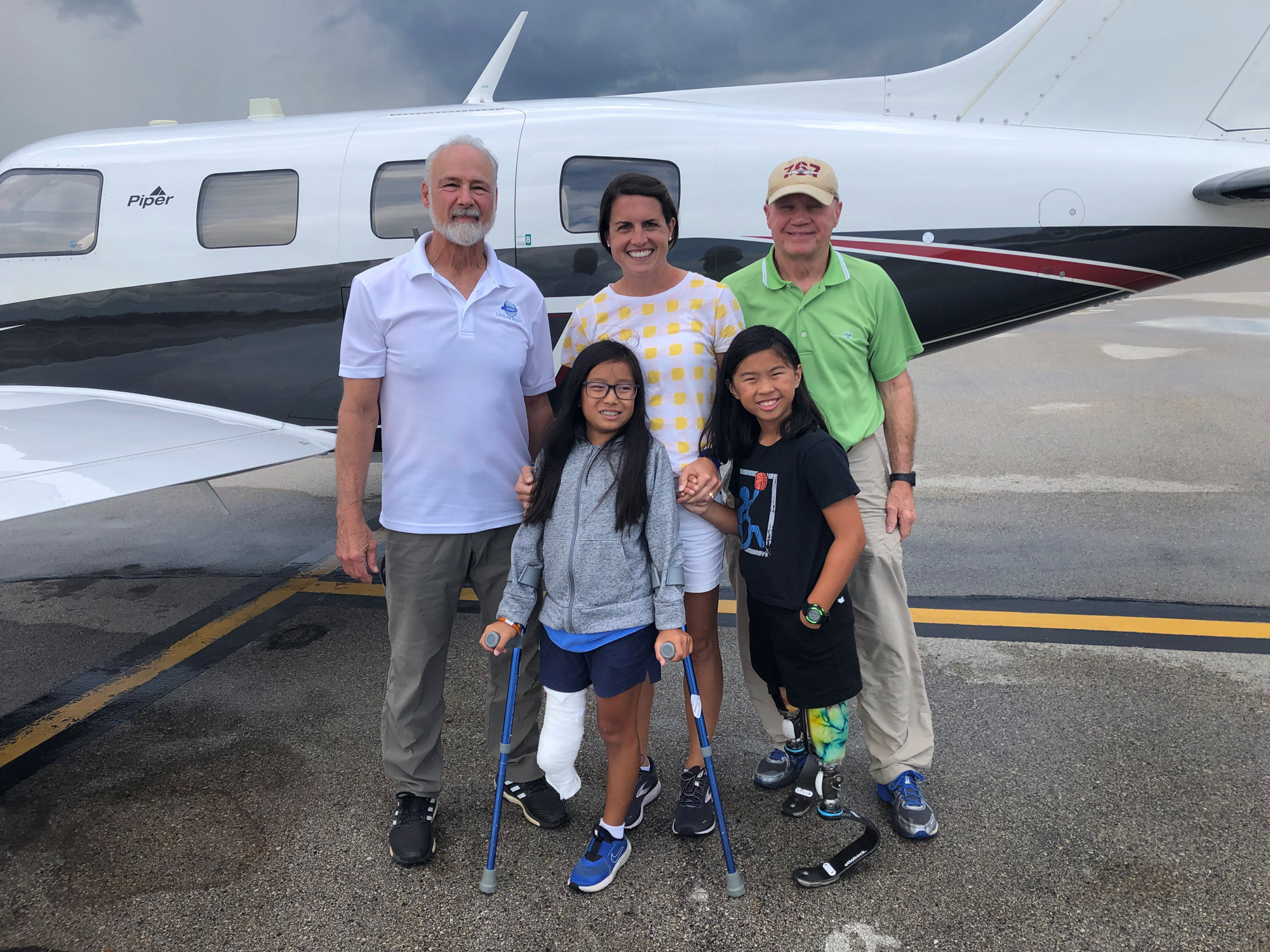 The group she founded has now flown more than 6.4 million miles, helping thousands of people in need of medical care far from home. What started out of Whitsitt's garage is now the oldest volunteer pilot organization in the country. LifeLine Pilots is headquartered in Peoria, Illinois, and serves passengers in ten states in the Midwest.
What is LifeLine Pilots' mission?
LifeLine Pilots coordinates free air transportation, through volunteer pilots, for people with medical or humanitarian needs far from home. Each year, their volunteer pilots complete hundreds of missions, bringing patients and their caregivers to and from live-changing medical care.
"We believe that everyone, regardless of income, should have equal access to healthcare," says Lindsey Kerr, Executive Director of LifeLine Pilots. "By removing the transportation barrier, LifeLine Pilots helps to ease the financial burden put on families during times of medical uncertainty. The best thing we can tell families is there is no cost, ever."
LifeLine Pilots receives no government funding. Instead, they rely on donations from individuals, businesses, and foundations to fund every flight. The volunteer pilots are the biggest supporters of LifeLine Pilots, giving millions of dollars in donated flight time, fuel, and airplane costs each year.
"We had one of the busiest years ever in 2022, with almost 600 flights flown. Our volunteer pilots are our biggest supporters, donating more than $1.9 million in flight costs to help people access medical care just last year," says Kerr. "We also had record numbers of pilots joining our organization. Pilots can build hours, maintain currency, and best of all, help someone while doing something they love."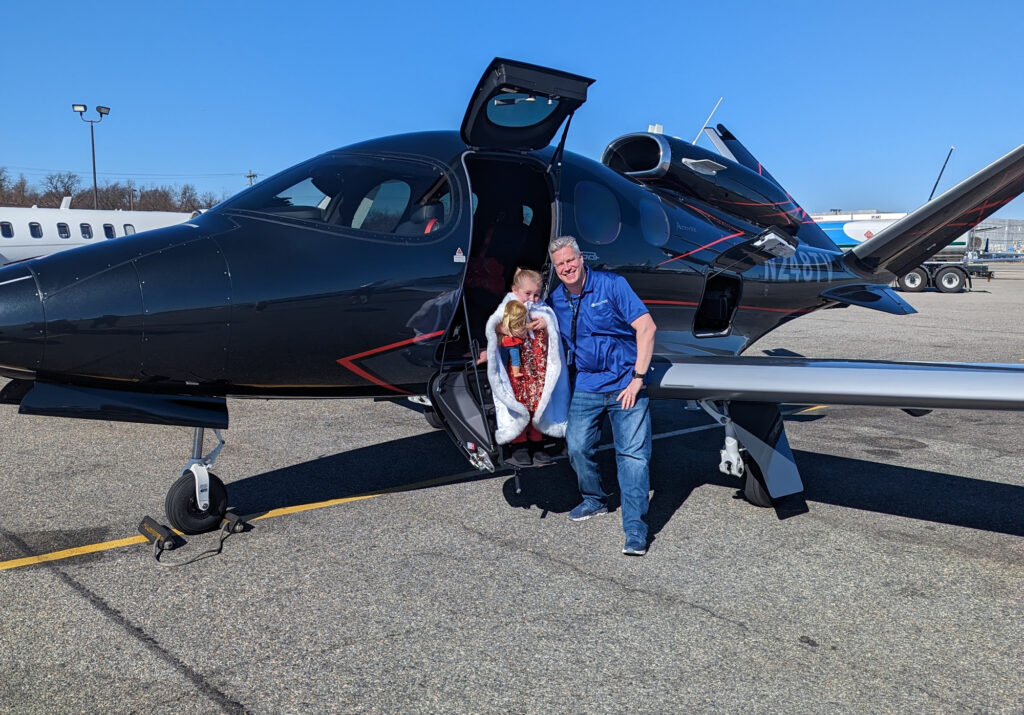 Who does LifeLine Pilots help?
LifeLine Pilots helps anyone with a medical or humanitarian need that is 100 to 1,000 miles from their home. For medical flights, they may need to travel once for a second opinion or once a month for cancer treatment. For humanitarian flights, passengers fly for a variety of reasons, including to see a dying loved one, for relocation of an unwell family member, or for a parent to be with a sick child.
Anna is a young girl who flew with LifeLine Pilots in August 2022. Anna and her sister, Ivy, were adopted from an orphanage in China. Their loving parents knew that both girls had severe limb deformities and would require ongoing medical care. Both sisters required multiple surgeries, eventually ending in amputations. The medical journey has been long and difficult for the girls and their parents, but their time flying with LifeLine Pilots' volunteers was a short reprieve in their medical saga.
"Anna had surgery and it's been a really hard recovery," said Anna and Ivy's mom. "Today on the flight was the first time I've seen her smile since the surgery – she loved the flights!"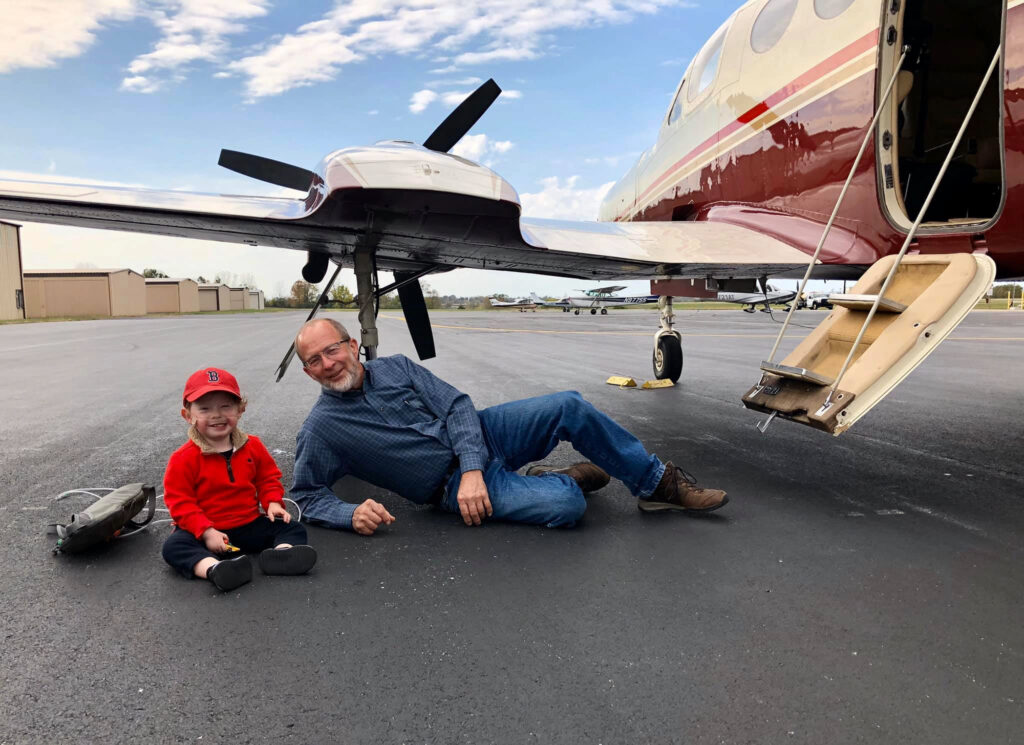 Another mother of a young child with cancer, told LifeLine Pilots, "Even if through all the therapies he does not live, he still had the hours of pure happiness as a 3-year-old on his private plane, among the white clouds, where cancer couldn't touch him."
Inquiries about LifeLine Pilots' services come from the patients or their families, from hospitals and specialty clinics, and from social workers or case managers. With every application, LifeLine Pilots carefully reviews the patient's need for a flight and contacts the medical provider to confirm the referral for necessary treatment.
There is no limit to the number of times a passenger can fly with LifeLine Pilots. Some passengers only fly once, whereas others have flown dozens of times for on-going treatment. These passengers usually fly with many different pilots over the course of their treatment.
Talon, now age five, is a frequent flyer with LifeLine Pilots. Talon was born prematurely in July 2016 and LifeLine Pilots has flown him 29 times over his short life. He has multiple severe congenital heart defects and has required numerous surgeries and procedures at Boston Children's Hospital, more than 900 miles from his home in Kentucky. Talon is a thriving kindergartner today because of the expert care he receives and because of the pilots who continue to fly him to the best treatment in the country.
Who are the volunteer pilots?
"Flying for LifeLine Pilots has been a gift from God. I am able to do two things that I love, helping people and flying. How much better can life be?" says Brad, a volunteer pilot from Indiana.
As a volunteer pilot, you have the opportunity to use your flying skills to provide much needed transportation at no cost to passengers experiencing medical and financial hardships. Volunteer pilot Fred has been a LifeLine Pilots member for 20 years. "I feel very fortunate to belong to a group like LifeLine Pilots. All pilots, whether their first year or twentieth, can be thankful for the opportunity to provide a safe flight between home and hope," says Fred.
LifeLine Pilots has a database of more than 350 volunteer pilots. This group of volunteers is a real strength of the organization and is what enables LifeLine Pilots to fulfill their mission to provide free flights. The LifeLine Pilots staff works with the passengers in need of transportation and with the pilots to coordinate each mission.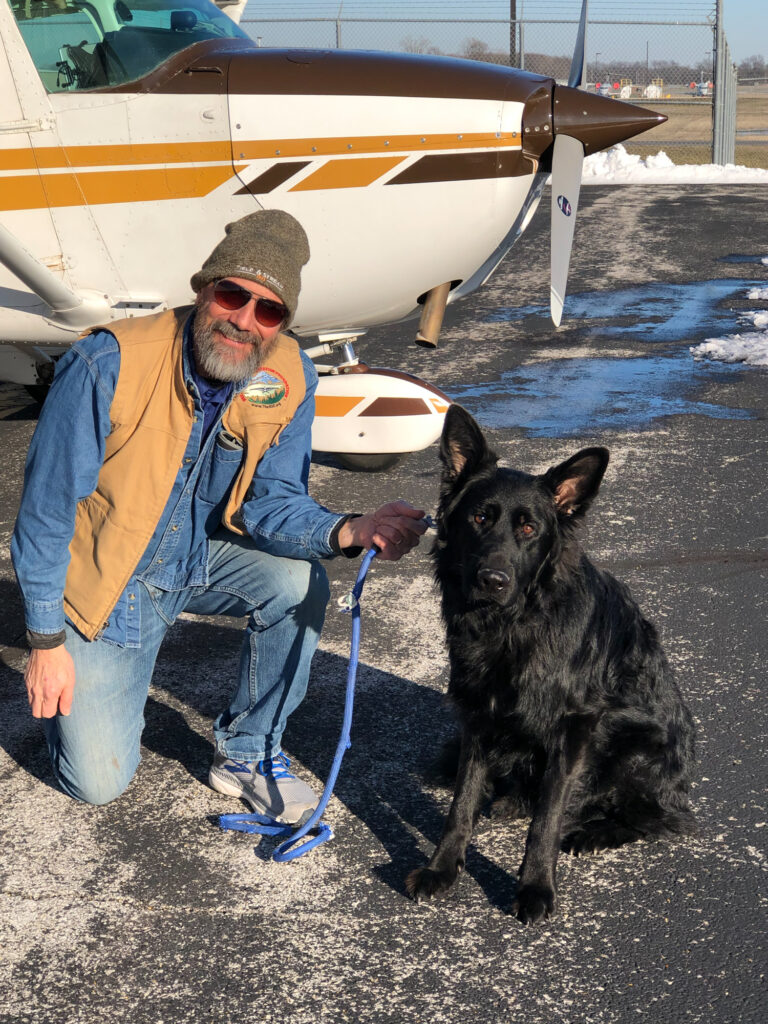 Pilots are located throughout the ten-state region, allowing them to carry out flights efficiently. Patients do not have to travel far to get to an airport for their flight and pilots do not have to travel far to pick up and deliver passengers to their destinations. There is no annual flight requirement for pilots. Some volunteers fly a few times a month and others fly once a year.
The pilots donate their aircraft, the fuel and airport costs, their time, and their expertise. They do this because they want to use their love of flying to help others in need. The pilots are not allowed to take any money for the flight, but each mission is tax deductible for the pilots.
Helping the passengers is what brings pilots back again and again. Volunteer pilot Bob, from Tennessee, has been flying for LifeLine Pilots since 1998. His most memorable flight was flying a young boy who had an illness that caused him to be completely blind. "During this flight I felt in my heart two things. First, he was a bundle of joy that deserved all the help I could give him to live a quality life. Second, he would not live long because the illness that took his sight would one day take his life. The experience was transformative for me. I forgot all about getting flying time and only about serving others."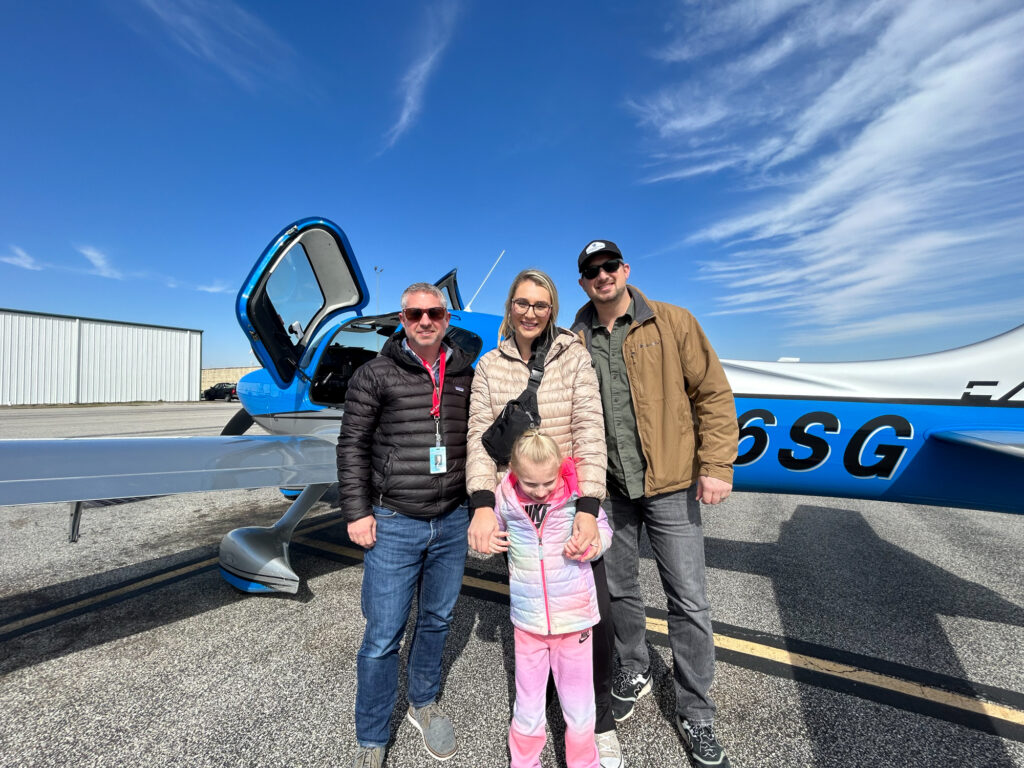 What if I live outside of the Midwest?
LifeLine Pilots has sister organizations throughout the United States. These volunteer pilot organizations (VPOs) work together to ensure that passengers can access medical care anywhere in the country.
"We often have passengers who live in our Midwest region but need to travel to Texas, Florida, and the East Coast," says Kerr. "We work with our partner organizations to share flights on a weekly basis. Pilots are not limited to flying for only one VPO. We have a number of pilots who live in a border state between two VPOs and they fly for us both, spreading the hope."
For pilots outside of the Midwest, the Air Care Alliance (ACA) can point people to the right organization for them. The ACA represents the entire nationwide network of volunteer pilot groups that deliver impactful and inspiring service through aviation. More information about the ACA can be found at www.aircarealliance.org.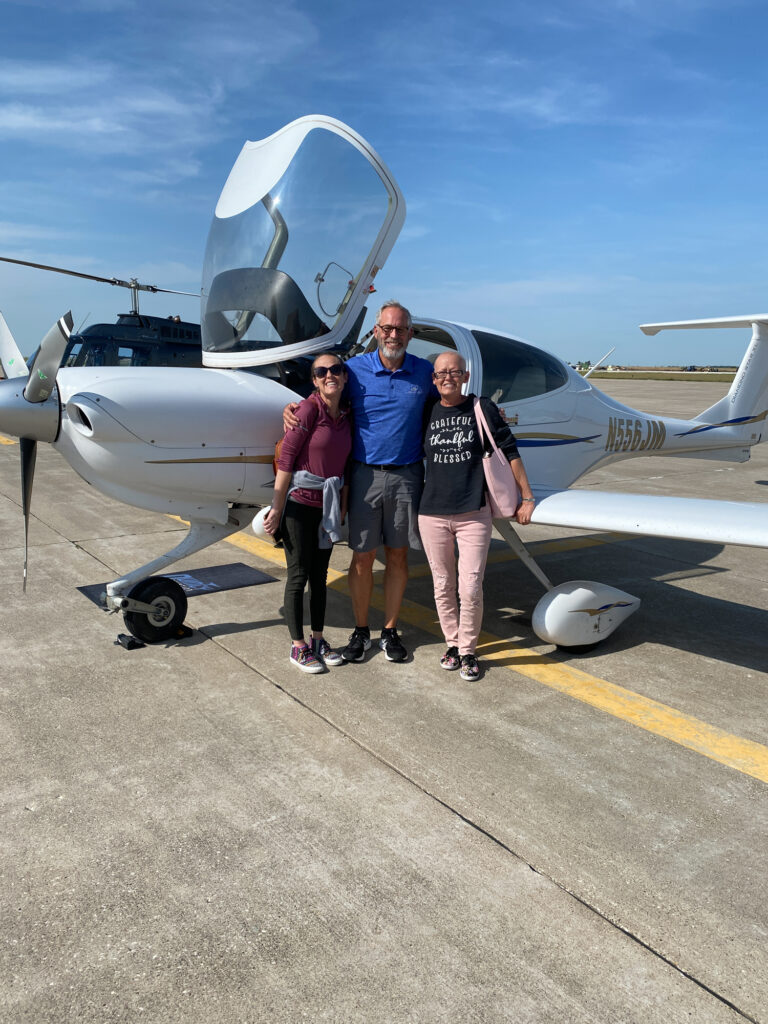 How does a volunteer flight work?
At LifeLine Pilots, the role of the Mission Coordinator is to ensure that all the details concerning a flight are handled from beginning to end. They have a team of experienced Mission Coordinators who look after the pilots and passengers.
After an individual has qualified for a flight, the potential flight is broadcast with a suggested flight route to pilots via the online database and automatic email system. Should a pilot elect to take a leg of a mission, the necessary paperwork is provided. The mission paperwork includes flight planning information such as the number of passengers, weights, distances, recommended FBOs, and phone numbers so that the pilot can contact passengers and any linking pilots.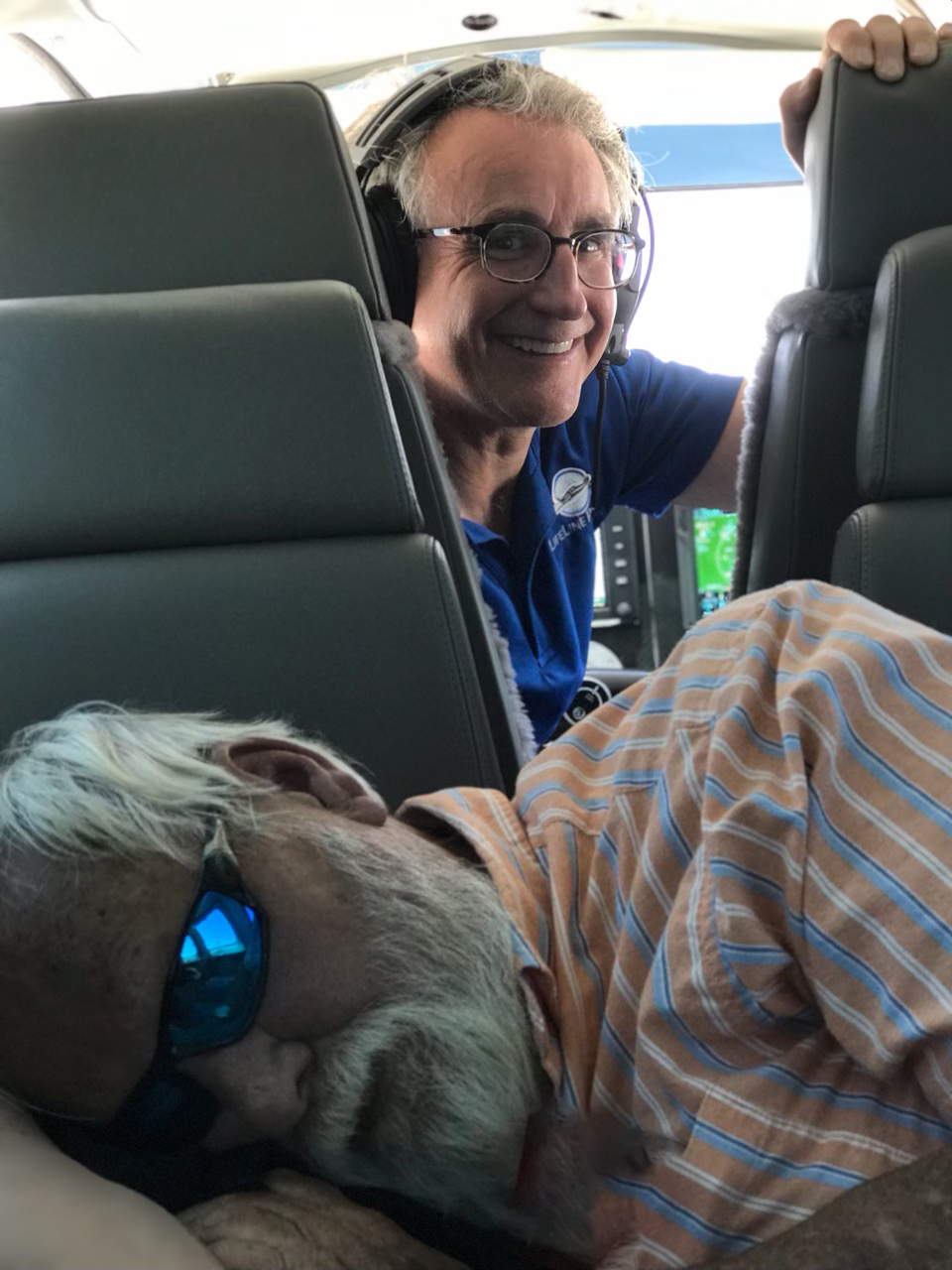 LifeLine Pilots has a 100% safety record. This is possible because the pilot in command makes all go or no-go decisions. LifeLine Pilots does not make nor override any pilot decision regarding weather or safety to fly.
After a flight is complete, the pilot logs their hours and completes their flight report into the online flight database. This allows them to have accurate reporting for their in-kind donation and tax deduction letter.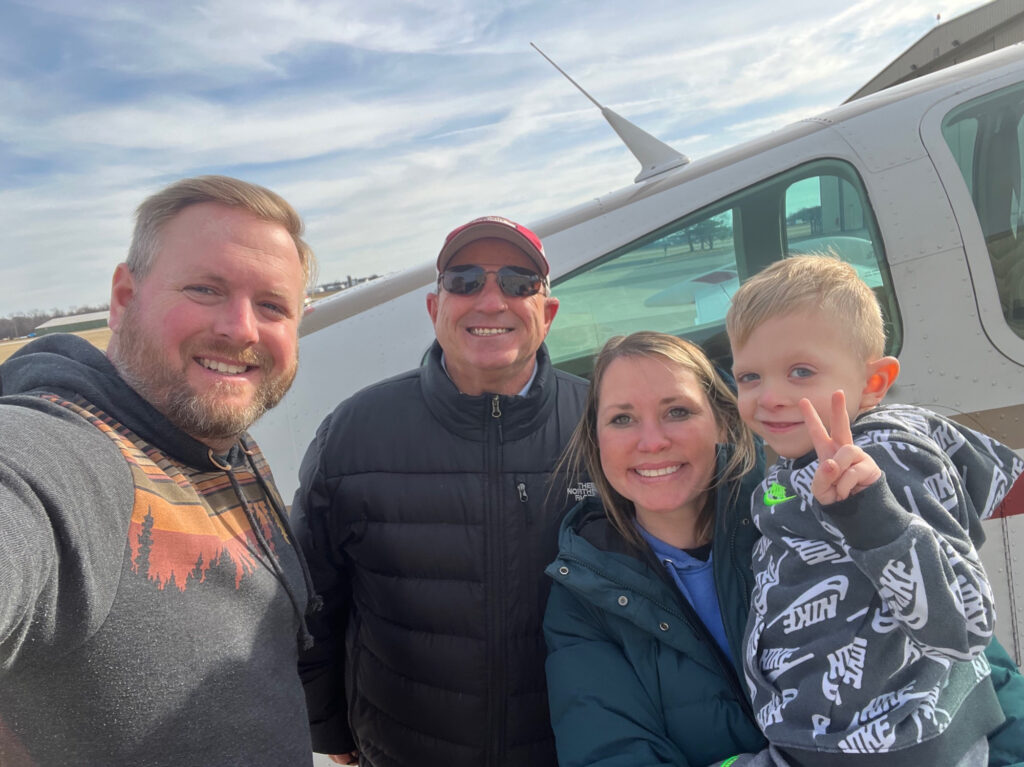 What qualifications must volunteer pilots have?
To be a volunteer pilot for LifeLine Pilots, the following qualifications must be met:
Submit a completed online application, found at https://lifelinepilots.org/
Be 21 years of age or older
Must be current with a minimum of 250 hours as pilot in command
VFR or IFR pilots are accepted
Provide proof of insurance with a copy of the declaration or certificate page
Send a copy of most recent logbook entry for BFR or wings phase
Successfully completed the AOPA Public Benefit Flying Online Course and submit certificate of completion (link included in application)
How can I get involved?
If you are ready to volunteer for LifeLine Pilots, the easy-to-complete volunteer application form is available on the website https://lifelinepilots.org/. To expedite the process, have your documentation ready to upload along with your application. The Mission Coordinators process new pilots, provide links for orientation/training, and offer help along the way.
Not all pilots meet the requirements to fly passengers, but there are other ways you can get involved. LifeLine Pilots is always looking for volunteers to help with outreach in your community. The organization provides resources to help spread the word about the free service LifeLine Pilots and its volunteers provide. To volunteer, email missions@lifelinepilots.org for additional information.
For a taste of the LifeLine Pilots community, there is an annual Plane Fun Day community event. Pilots and their networks can volunteer or fly-in and attend as guests. Plane Fun Day will be held on Saturday, September 23, 2023, at Mt. Hawley Airport in Peoria, Ill.
This free family event includes airplanes on display, games and aviation-related activities, bounce houses, face painting, and more. Attendees also have the option of a paid sightseeing flight with all money raised supporting the coordination of LifeLine Pilots' medical flights. Follow LifeLine Pilots on Facebook, Instagram, and LinkedIn to learn more about Plane Fun Day.

Find out more!
LifeLine Pilots is here to help anyone with a medical or humanitarian need far from home. With an ever growing list of flight requests, additional volunteer pilots are needed throughout the Midwest. Volunteer today to help people in their time of greatest need. Complete the volunteer pilot application at https://lifelinepilots.org/ and, like Wanda Whitsitt, use your special skill to make a difference in somebody else's life.