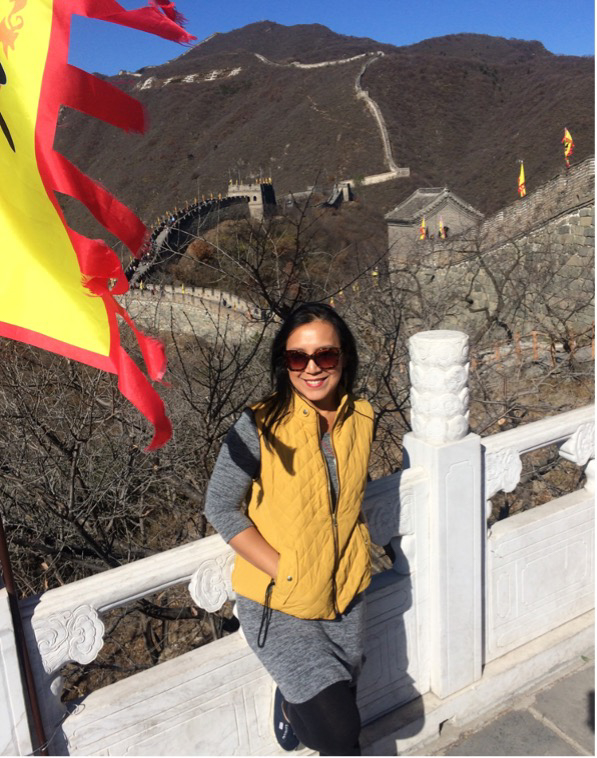 If Louis Armstrong says in his famous song, "What a Wonderful World," I say, "What a beautiful world!" This song inspires me to travel the world. We only live once, so why not make the most of it. Trust me, there is joy and inspiration in traveling – and I don't mean just moving about the planet. Our world is packed with so many wonders. Don't wait for a reason to travel. Do it while you are young and healthy. Travel while you can still walk miles and hike a hill, while you can still savor unique local foods, and travel while you can still relish the experiences.
I love creating goals for myself, including travel goals. One of my goals is to visit World Heritage Sites and Wonders of the World. There are various lists and categories of Wonders of the World. Maybe seeing one, two, or a few of them is something you may want to include on your bucket list?
Let's start with this category: the New Seven Wonders of the World: Great Wall of China, Petra in Jordan, Taj Mahal in India, Machu Picchu in Peru, Christ The Redeemer in Brazil, Chichen Itza in Mexico, and the Colosseum in Italy. To how many have you been? If you can choose, which one do you plan to visit first or next? I have three more to visit: Machu Picchu, Petra, and Taj Mahal. The Great Wall of China in 2018 was the last one I explored with my flight-attendant friend, John, and two other friends.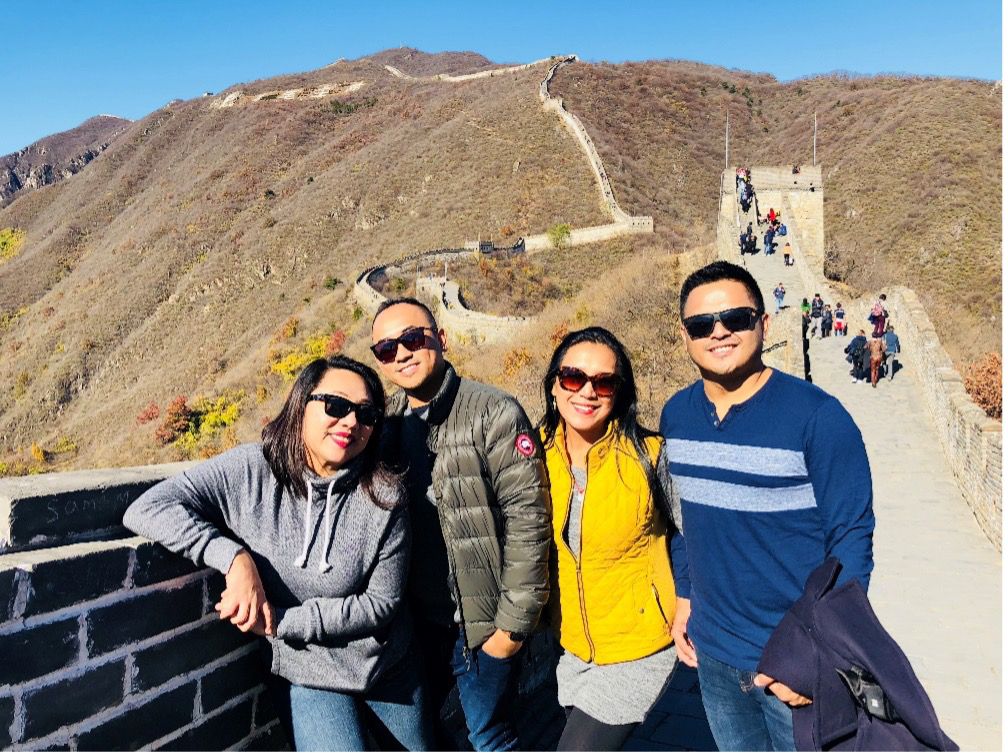 Here are some facts I learned from my trip that you may also find interesting.
The Great Wall of China is a series of walls and fortifications in Northern China, totaling more than 13,000 miles in length. It is the longest structure on earth humans have ever built.
The height of the Great Wall was designed to be at least three times the height of a man.
Besides being an icon of China, it is recognized as one of human history's most impressive architectural achievements.
It existed more than 2,300 years ago, built in different areas by different dynasties. It was constructed to protect China from its enemies, the northern invaders.
It was built with wisdom, dedication, blood, sweat, and tears. Approximately 400,000 people died during the construction, and many workers are buried within the wall.
The workers were soldiers, peasants, and rebels. The materials used were stone, soil, sand, brick delivered by hand, rope, cart, and goat.
Most parts of the Great Wall are not in great shape, but many popular sections have already been restored and are under protection.
Records say walking the entire length would take 18 months.
Our day tour cost $50 per person, that included a visit to a jade factory and tea house, and lunch with pick-up/drop-off in a van from the city. Travel time is over an hour, depending on the traffic. You can visit the Great Wall on your own, but public transportation can be challenging, so renting a car is more efficient.
There are different sections of the Great Wall. Our tour guide took us to Mutianyu, one of the most restored sections of the wall with 23 watchtowers. It takes about two hours to walk this section. Badaling is another restored section closer to Beijing and therefor more crowded.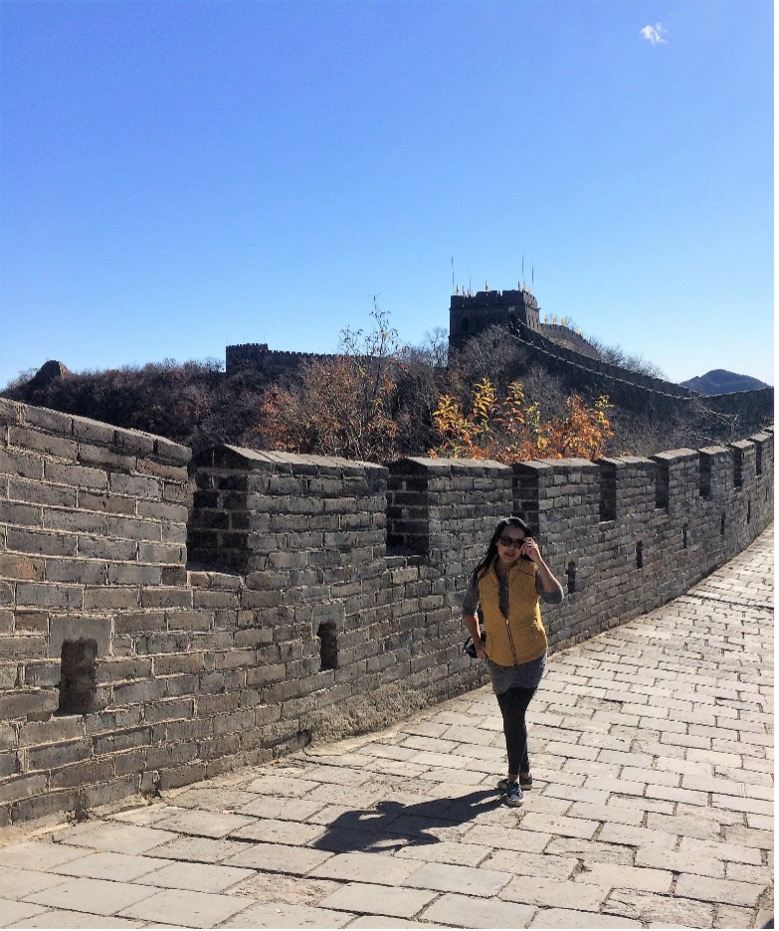 At this location, there are two options for going up to the Great Wall of China: walking or riding a gondola. Descending, you can take a toboggan slide ride or the gondola. Whichever you prefer, each are adventurous ways to enjoy the spectacular sight. We took the gondola both ways. Walking is entirely too energy consuming. Taking the gondola is fun as you enjoy the surrounding hills. The slide ride may be your choice if you're a thrill seeker, but it is not advisable for kids.
The best season to visit is during spring or fall. Summertime and holidays are the most crowded. Warning: Don't climb on the windows of the wall, don't wear open-toed shoes, and be careful of trips, slips, or falls.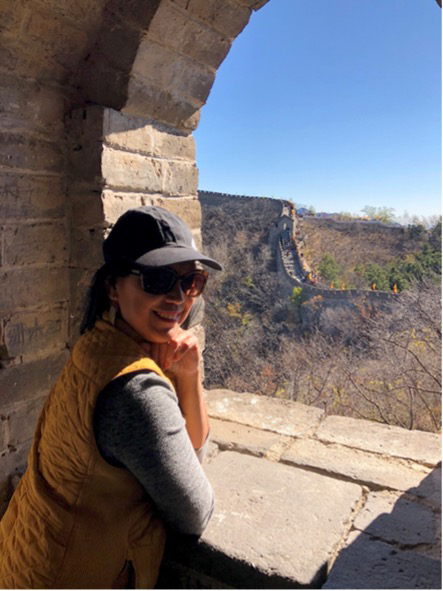 Visiting the Great Wall of China is undeniably an incredible experience. Indeed, traveling and exploring the Wonders of the World is good for your mind, heart, and soul. I challenge you not to take travel for granted, for it will bring an enrichment to your life. Remember, travel is not just moving about the planet. As flight crew, we have the freedom and opportunity to go nearly wherever we want and experience sights and cultures – to learn and enrich ourselves in so many ways through travel. I have come to believe that to travel is to live.