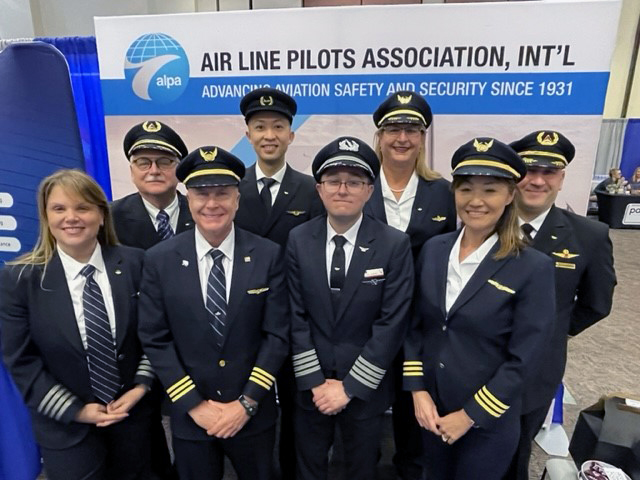 Pilot leaders from the Air Line Pilots Association, Int'l (ALPA) reiterated the need to keep aviation safety standards strong and identify areas of continued improvement during today's safety summit hosted by the Federal Aviation Administration (FAA). On several panels, ALPA joined aviation stakeholders from across the industry in thorough discussions on how to ensure that the United States continues to maintain the gold standard of global aviation amid several recent high-profile incidents.
"We can never take safety for granted, and I applaud the FAA for recognizing that we need to take a moment to gather experts and discuss how we can preserve and improve America's world-leading safety standards," said ALPA president, Capt. Jason Ambrosi. "While we are experiencing the safest period in aviation history, there is more we can do to strengthen our overall level of safety and decrease risk."
As the world's largest nongovernmental aviation safety organization, ALPA has worked for more than 90 years to help design, build, and strengthen U.S. aviation and continues to fight to protect the exceptional safety record that has made U.S. commercial aviation the safest form of transportation in the world. Data collection and collaboration—coupled with two highly trained and well-rested pilots—are essential to creating and maintaining the safest air transportation system in the world. These programs as a foundation to safety management system processes are built upon a collaborative model that differentiates U.S. aviation safety from the rest of the world.
"ALPA fully supports these collaborative programs which are great opportunities for industry stakeholders to work together on safety priorities, identify and mitigate issues and improve the aviation system to continue our role as global aviation leaders," added Ambrosi.