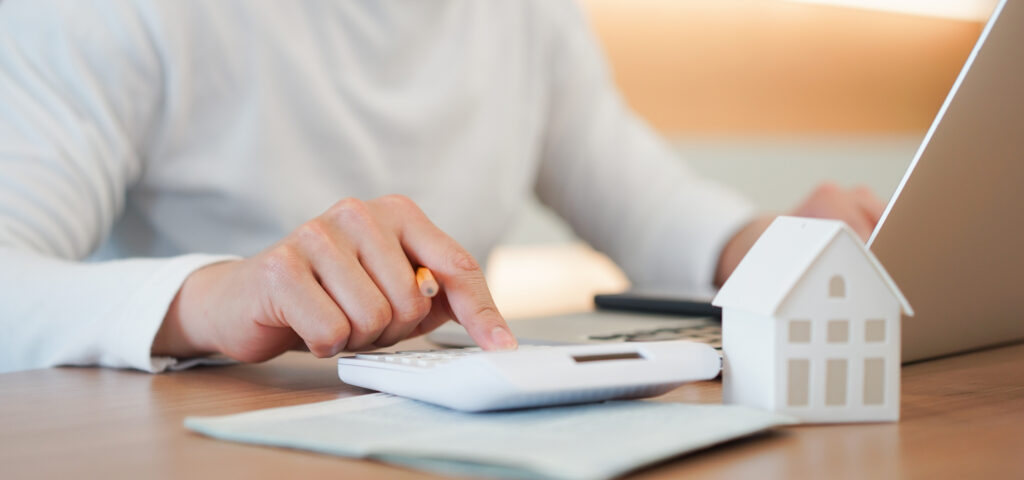 Demystifying the pre-Qualification letter, your first step towards homeownership
The journey to homeownership is an exciting one, and it all begins with a crucial step – obtaining a pre-qualification letter from a lender. This document serves as your ticket to exploring the real estate market with confidence. Understanding how the letter is produced can empower you as you embark on this adventure.
The Pre-Qualification Letter Unveiled
A pre-qualification letter is a preliminary assessment provided by a lender. It offers an estimate of how much you may be able to borrow for a home loan, based on the information you provide. While it's not a guarantee of loan approval, it's an essential tool that helps you understand your financial standing and set realistic expectations when you are house hunting.
Gathering Your Financial Information
When applying for home-loan pre-qualification, you'll need to provide various financial details that typically include:
1. Personal information: Your name, contact information, and details about your marital status.
2. Income details: Proof of your income, which may include recent pay stubs, W-2 forms, or tax returns if you're self-employed.
3. Debt information: Information about your existing debts, such as car loans, student loans, credit-card balances, and any other financial obligations.
4. Assets: A list of your assets, including bank statements, retirement accounts, and any other savings.
5. Credit history: Your credit score and history, which the lender will use to assess your creditworthiness.
Calculating How Much Home You Can Afford
Once armed with your financial information, the lender uses a few key ratios to estimate how much home you can afford. Criteria include:
1. Debt-to-income ratio (DTI): This ratio compares your monthly debt payments to your gross monthly income. A lower DTI is generally more favorable.
2. Housing -expense ratio: This ratio focuses specifically on your potential housing costs (mortgage, property taxes, insurance, etc.) in relation to your income.
3. Loan-to-value ratio (LTV): This ratio considers the loan amount in relation to the appraised value of the property.
4. Credit score: Your credit score plays a significant role in determining the interest rate for which you'll qualify.
Based on these calculations, the lender determines an estimated loan amount that aligns with your financial situation. This figure forms the basis of your pre-qualification letter and some lenders find using airline pilot contracts difficult to decipher when calculating your income.
Navigating the Complexity of Airline Pilot Pay
For airline pilots, the financial landscape can be uniquely intricate due to the specifics of our pay structure. (Pardon me while I slip in a commercial message.) Trident Home Loans, the company I represent, stands out here. With a deep understanding of airline-pilot pay, Trident's expert team is equipped to help pilots navigate the approval process seamlessly. Many Trident team members are airline pilots themselves, so they understand our contract lingo. Their personalized approach takes into account the various components of pilot pay, such as base salary, credit hours, hourly pay, years of service, and per diems. This expertise ensures accurate calculations and a thorough assessment of your true and correct financial capacity. Whether you're a seasoned pilot or just starting your aviation journey, Trident Home Loans can guide you through the pre-qualification process, helping you confidently explore the world of homeownership.
In conclusion, a pre-qualification letter is the gateway to understanding your homebuying potential. By providing essential financial information and engaging with a knowledgeable lender, you can gain a clearer picture of the type of home you can afford. With specialized understanding of airline pilot pay, you can have trust as you navigate the pre-qualification process and take your first steps toward owning your dream home or your first home.
Trident Home Loans (NMLS 65716) is a pilot's go-to in the world of home financing. You can Contact Spencer Wartman (NMLS 2109932) today and let me help you secure your future home!
Trident Home Loans, NMLS ID 65716, Corporate Office located at 6723 Plantation Rd, Pensacola, FL 32504.Any offers or advertisements for mortgage products on our website or other platforms are subject to conditional approval. The actual terms and conditions of a mortgage loan, including interest rates, loan amounts, and eligibility, are dependent upon several factors, including the borrower's creditworthiness. Trident Home Loans reserves the right to modify or revoke any offer, and final approval is contingent upon the completion of a full application, verification of information provided, and meeting all underwriting requirements. For information regarding our licensing, you can visit our website at www.Tridenthomeloans.com.Trident Home Loans is an Equal Housing Lender. Please note that this disclaimer is provided for informational purposes and may be subject to updates or changes in accordance with regulatory requirements. Borrowers are encouraged to contact Trident Home Loans directly for the most up-to-date and accurate information regarding mortgage products and offerings. This advertisement is not an offer to lend, and all applications are subject to credit approval. Terms and conditions may apply.