February finds Aero Crew News diving into topics in its articles and news items that will inspire and edify seasoned pilots and newbies alike. Because of the current flux many companies are experiencing, we had to kill our scheduled FEATURE andturn to a trusted source, "The Conversation," which bills itself as a site having "academic rigor with journalistic flair." Author David Bierman is a senior lecturer in Tourism and Risk Management at the University of Technology Sydney and an honorary board member of the Australian Travel Careers Council. His piece titled "Why COVID-19 means the era of ever cheaper air travel could be over" is both a reflective look at the past and a gaze into our industry's potential future. Justin Abrams proffers excellent advice in CAREERS about how mistakes of the past can be handled in such a way that they can be to one's advantage in an interview. The lessons here can apply to any aspect of life and should rank high among those we pass onto our children. Tax season may be upon us, but our MONEY column reminds us that there are other important documents that should be reviewed regularly. Sergio Sovero addresses runway incursions in his monthly educational column, KNOWLEDGE BASE. Staying on the ground, Ajay Raghavendra's SQUALL LINES gives us a refresher on winter ground conditions with how we adjust our habits to ensure safety on less-than-ideal conditions. This piece provides valuable reminder for us all this time of year. Finally, in our monthly column lineup, is BAGGAGE from Reini Thijssen that provides tips on how we must prioritize our mates in order to nurture our relationships. There's always room for improvement in all aspects of our complex lives, professionally and personally. Don't forget to read the AVIATION BULLETINS to ensure you're informed about the ever-changing nature of our business. Please send your comments, questions and ideas to info@aerocrewnews.com.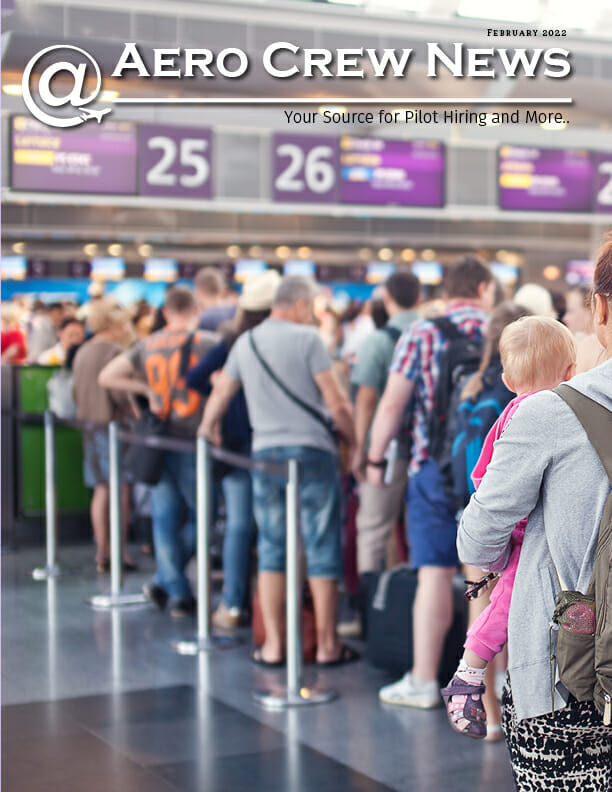 YOU CAN ALSO VIEW IT AS A FLIP MAGAZINE RIGHT HERE!
DOWNLOAD THE FULL ISSUE IN PDF HERE!