The Endeavor Air team navigated a year of uncertainty by prioritizing their people, leading with their values, and upholding their commitment to excellence. Now, as the industry begins to recover, Endeavor is hiring, growing, and ready for whatever the future holds.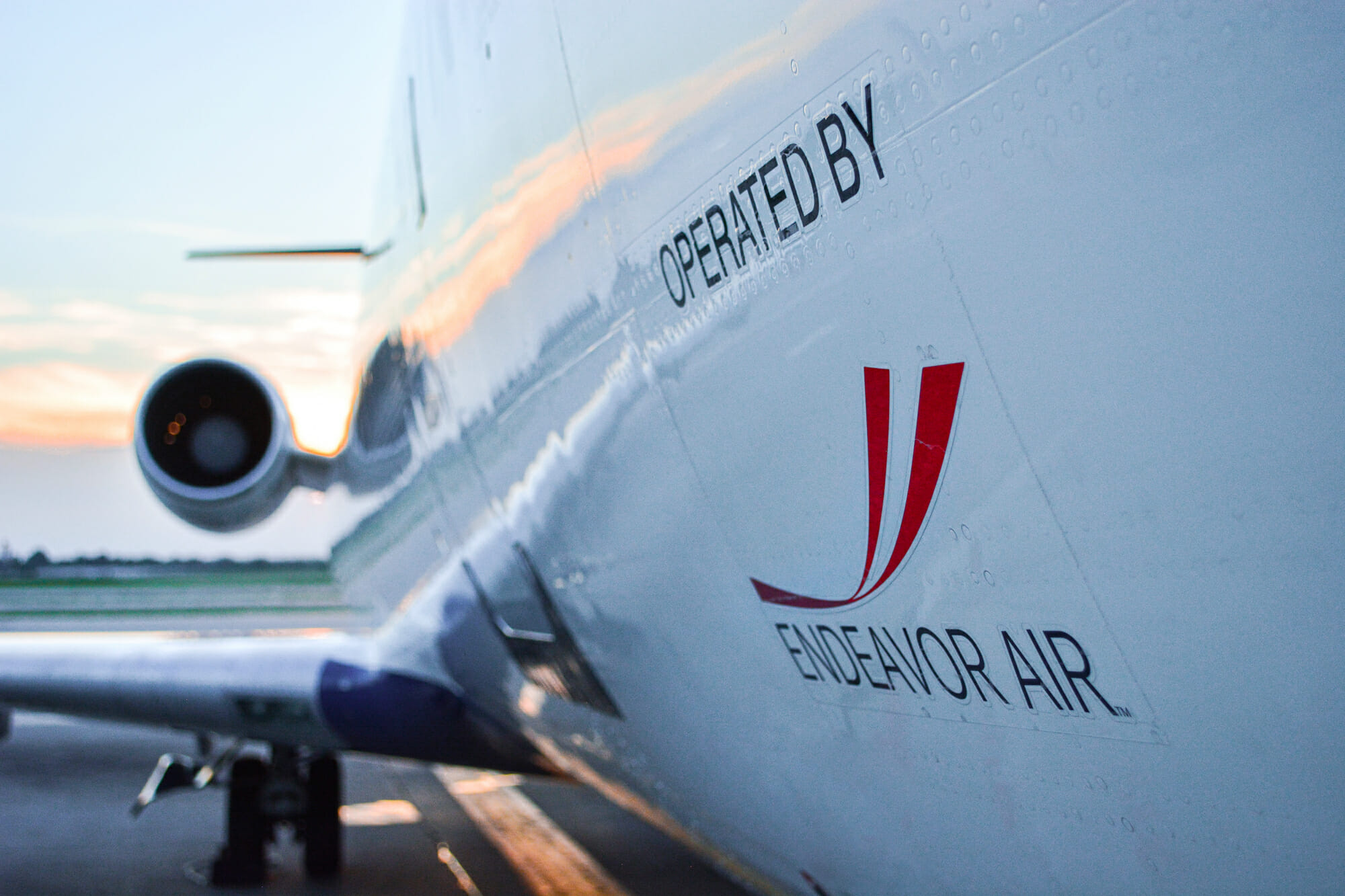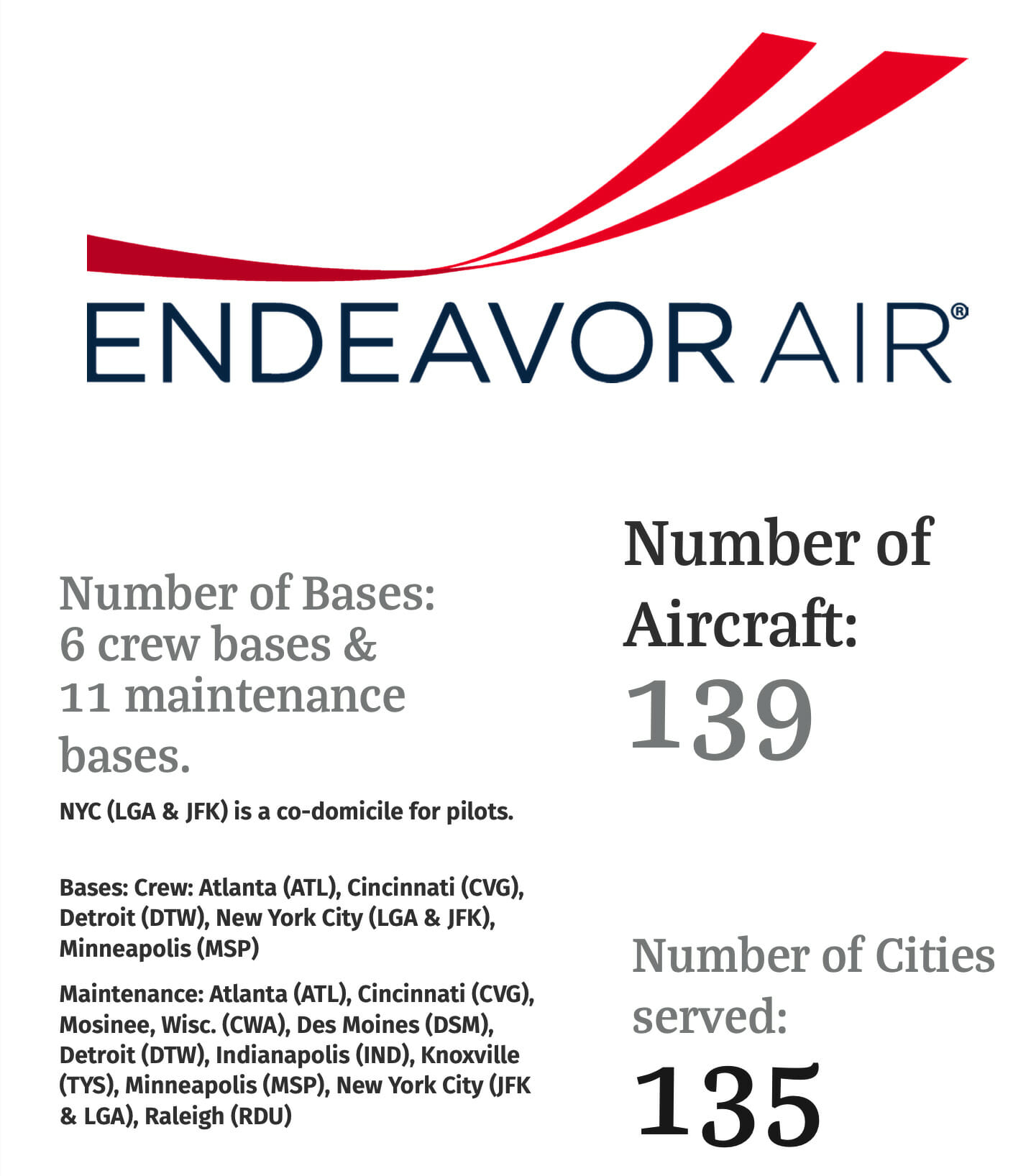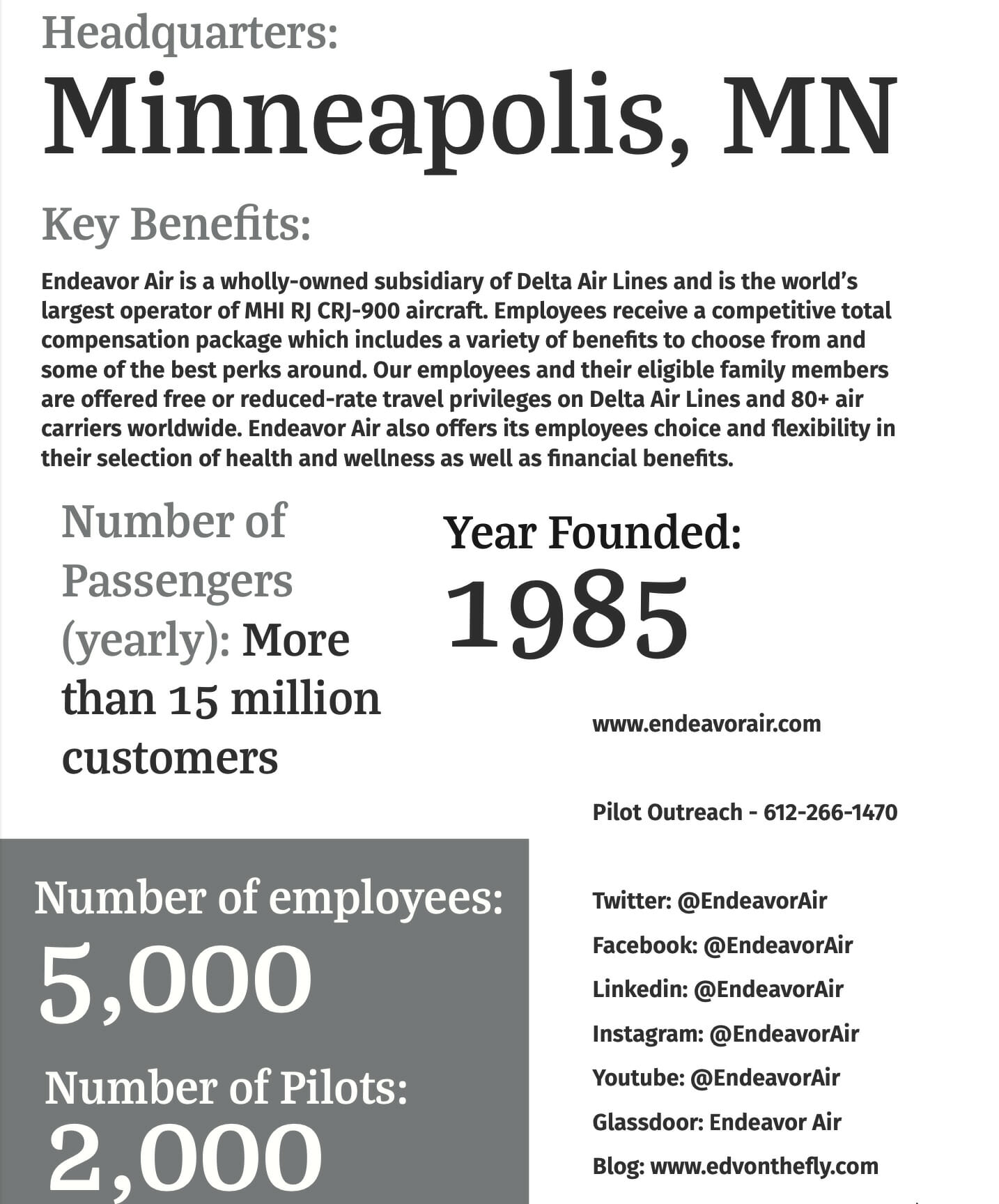 Every other Monday, Endeavor Air's newest employees gather at New Hire Onboarding. Welcomed by senior leaders, they start 'Day 1' at Endeavor with introductions and an orientation covering the airline's history, operation, culture, and more. They gather not as pilots or flight attendants, technicians or corporate employees, not separated by base location or position, but as one cohesive team.
"For new employees, Onboarding sets the stage for their career with Endeavor Air, introducing them to the culture that makes Endeavor special," said Ginny Zarras, Director, Talent Acquisition and Development. "They learn they are part of a team where every position is an important piece of the puzzle, where everyone is a part of our success."
This particular Monday, there are 71 new hires gathered together in a hotel conference room near Endeavor's Minneapolis headquarters, with additional employees participating virtually. Hiring efforts are back in full swing, a sign of recovery at Endeavor Air. After a year of unprecedented challenges and uncertainty in the industry, the Endeavor team is growing once again. With the number of daily flights and load factors nearing pre-pandemic levels, recruitment for all positions has ramped up to meet operational needs.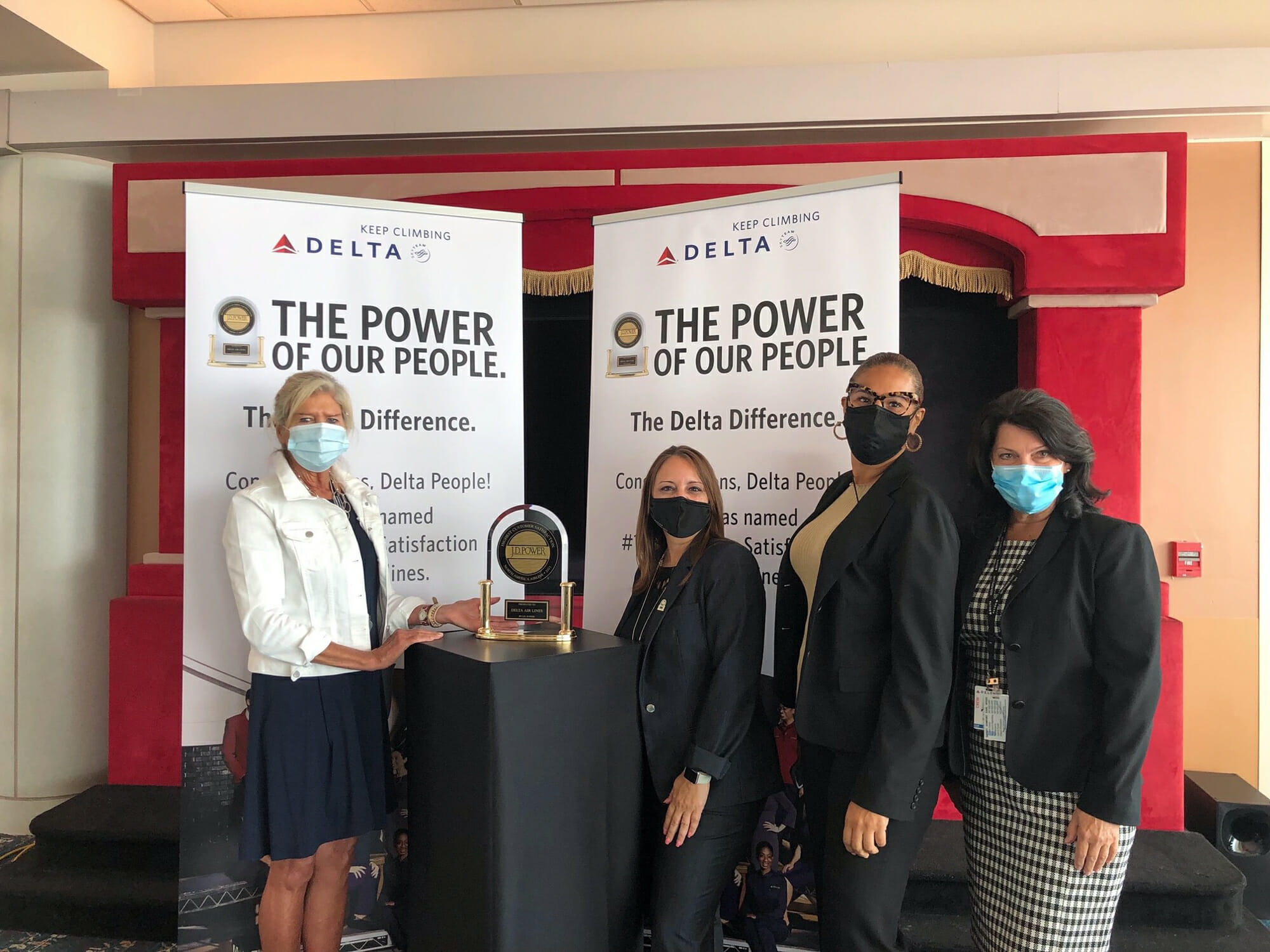 After navigating the pandemic by prioritizing people and safety, the Endeavor team feels more unified than ever, with a clear sense of identity and 'Endeavor pride.' The Endeavor culture has become an important recruitment tool as well, attracting new hires to a work environment where they are valued and supported.
Taking Care of Our People
From their first day at Onboarding, employees are made familiar with Endeavor's people-centered culture. And from Day 1, they gain exposure to senior leadership, learning that when Endeavor's leaders say their 'door is always open,' they mean it.
"I love working at Endeavor Air because it's truly a family feel," said Capt. Tyler Stargardt, who is based in Minneapolis. "We have great leaders with amazing backgrounds that really care about their employees."
The culture of care for employees proved true during the pandemic. As the airline industry faced unprecedented challenges, Endeavor prioritized the safety and well-being of its people. From COVID-19 pay protection to workplace testing programs for all employees to ensuring every employee who wanted a vaccination was given the opportunity to do so, Endeavor met every challenge with an unwavering commitment to its values, and its team.
Moreover, while employees were offered an opportunity to take a voluntary leave of absence, there were no involuntary layoffs or furloughs, an incredible feat during an unstable time.
"During the pandemic, Endeavor's culture and values were tested and they were proven," said Capt. Aashray Sardana, who flies the CRJ-900 out of New York City. "Throughout the uncertain times, we were given reassurance of security, and Endeavor demonstrated its values."

Celebration of Excellence
In the face of industry instability, the Endeavor team remained committed to running a safe, reliable operation and delivering the unparalleled customer service that Delta customers have come to expect.
When Delta Air Lines was awarded the coveted J.D. Power Award for best customer satisfaction in North America in May 2021, Endeavor employees were recognized for their contribution to this achievement.
"This is considered the top satisfaction award in the airline industry, and to receive it during a global pandemic is an extraordinary accomplishment," said Jim Graham, CEO, Endeavor Air, and SVP, Delta Air Lines – Delta Connection. "Endeavor has played an important role in delivering excellent customer service to our customers, especially through the pandemic."
In addition to achieving customer service excellence, Endeavor was also recently recognized with the 2020 MHIRJ Reliability Performance Award in the category CRJ700/900/1000 Products in North America. The MHIRJ Airline Reliability Performance Awards serve as recognition of worldwide operators of CRJ Series regional jets who have achieved industry-leading dispatch reliability rates of 99% or better during the past year.
"We know that our Tech Ops team is the best in the business, and it is wonderful to be recognized as the best of the best in the regional industry," said Graham.
In addition to the awards, Endeavor Air reached another notable achievement in 2021, setting a Completion Factor record not only for Endeavor, but for the entire industry. Between February and May 2021, Endeavor went 70 days, 20 hours, and 56 minutes – operating 52,435 consecutive flights — without a single cancellation.
"These accomplishments are amazing testaments to the professionalism, dedication, and passion Endeavor people bring to our operation each and every day," said Graham. "These results can only be achieved by a team that is working together."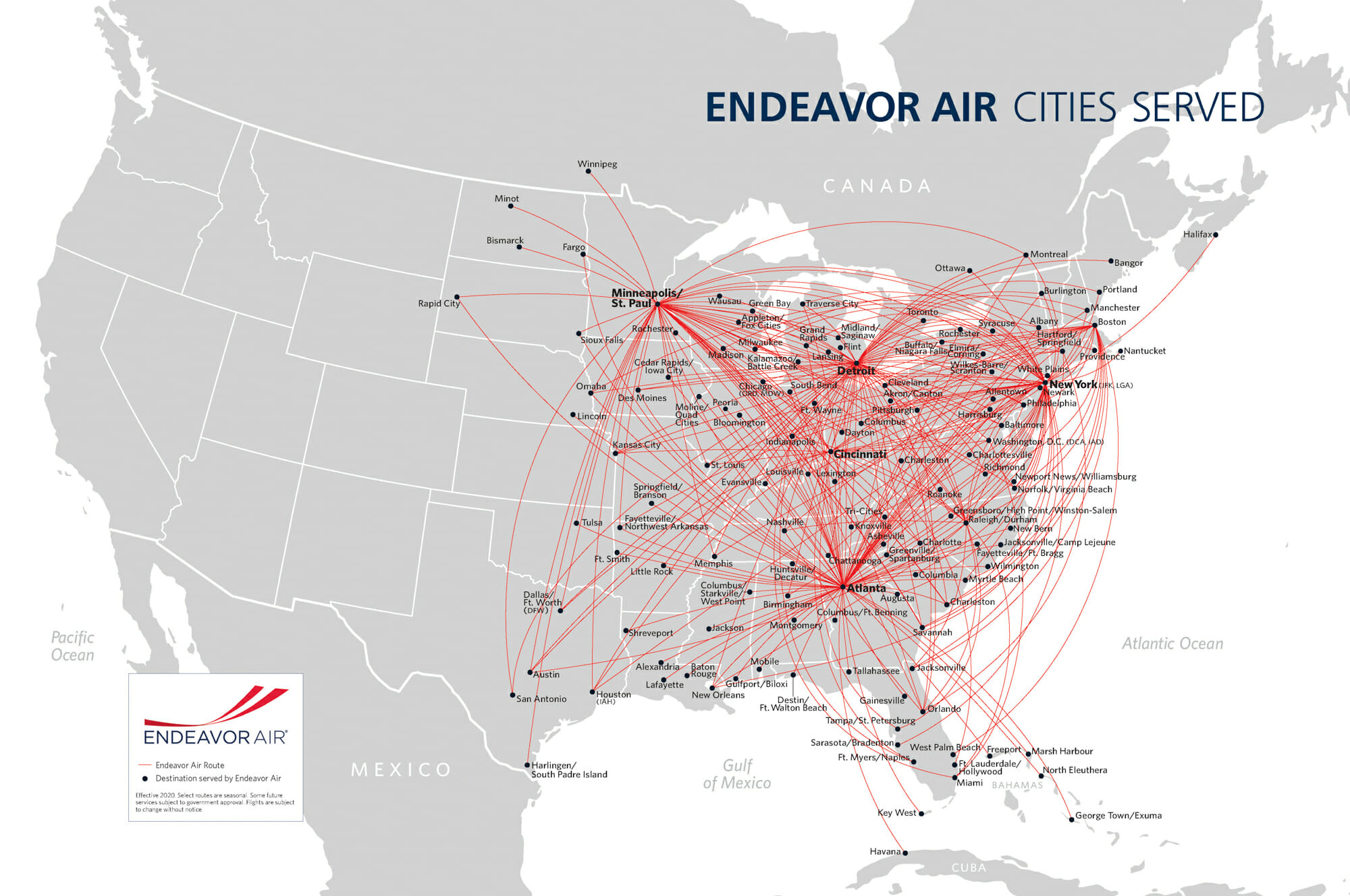 Standing Out from the Competition
As the airline industry ramps up again and travelers head back to the skies, the landscape for recruiting pilots remains competitive. The Endeavor team, however, is confident that there are many things that set them apart.
"Endeavor offers a competitive package for pilots, including the highest pay rates in the regional industry, excellent work rules, and benefits that help improve the pilot quality of life," said Zarras. "There are so many things that make Endeavor stand out from our competitors – tangible and intangible."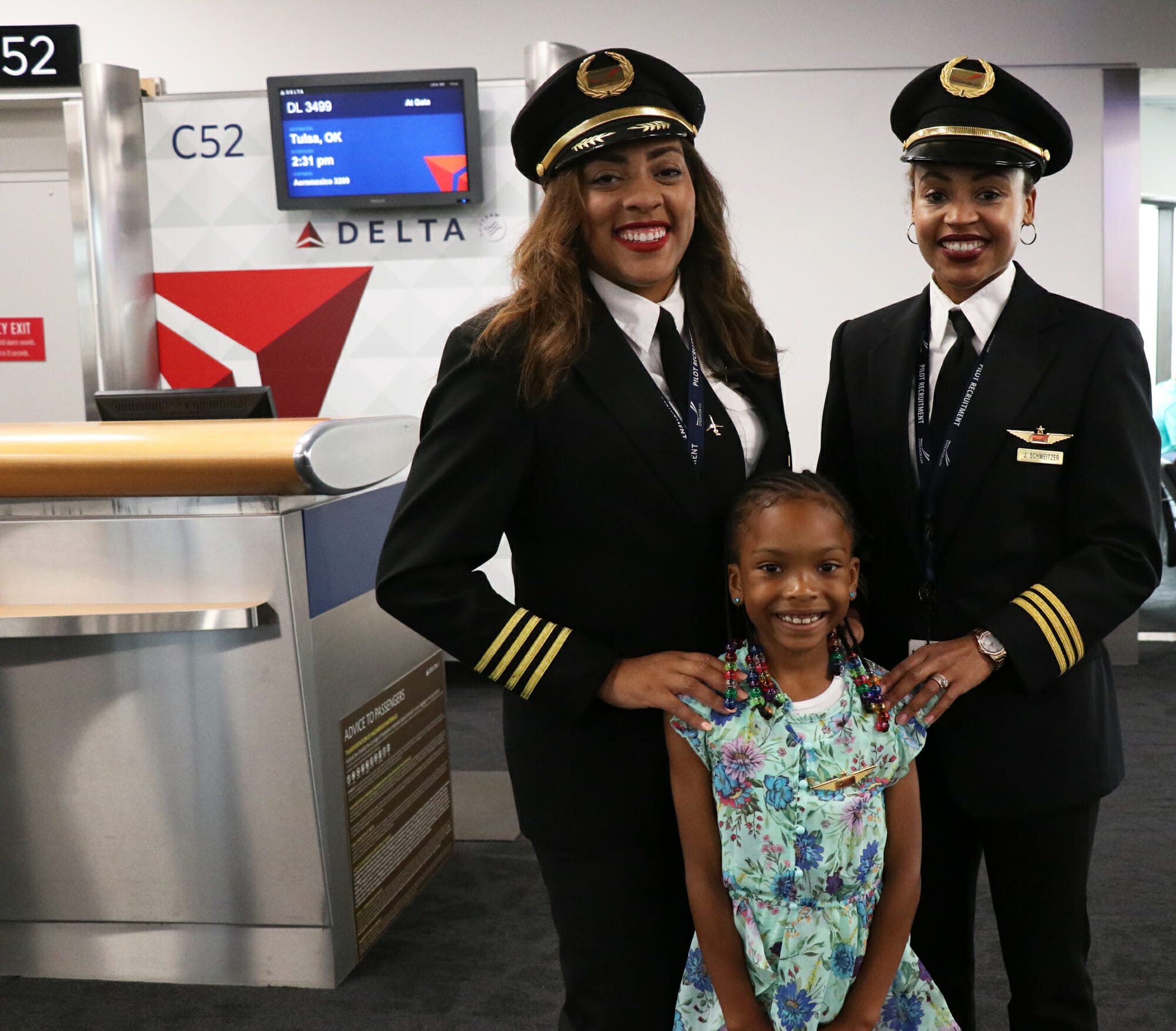 Being Delta's only wholly-owned regional subsidiary brings key benefits to Endeavor and its employees. Endeavor pilots enjoy the same commuting policy as Delta pilots: Positive space – or confirmed — commuting to and from base to report to work, a major perk for those who do not reside near their assigned domicile.
Plus, as Delta's only wholly-owned regional subsidiary, Endeavor pilots enjoy an exclusive career pathway to Endeavor's mainline partner.
The Delta Guaranteed Interview (DGI) Program, available for pilots hired after June 3, 2021, puts Endeavor pilots ahead of other candidates for Delta pilot jobs, eliminates the job knowledge testing component of the interview, and provides preferential scoring credit.
"A defined career path to Delta is something no other airline in the world offers – and we want to help pilots achieve success along the way," said Zarras.
In fact, Endeavor pilots begin preparing for a career at Delta during training, with mirrored manuals and modules and aligned callouts. Because Endeavor crew members fly exclusively for Delta, they are empowered to uphold the Delta brand and provide seamless customer service as well.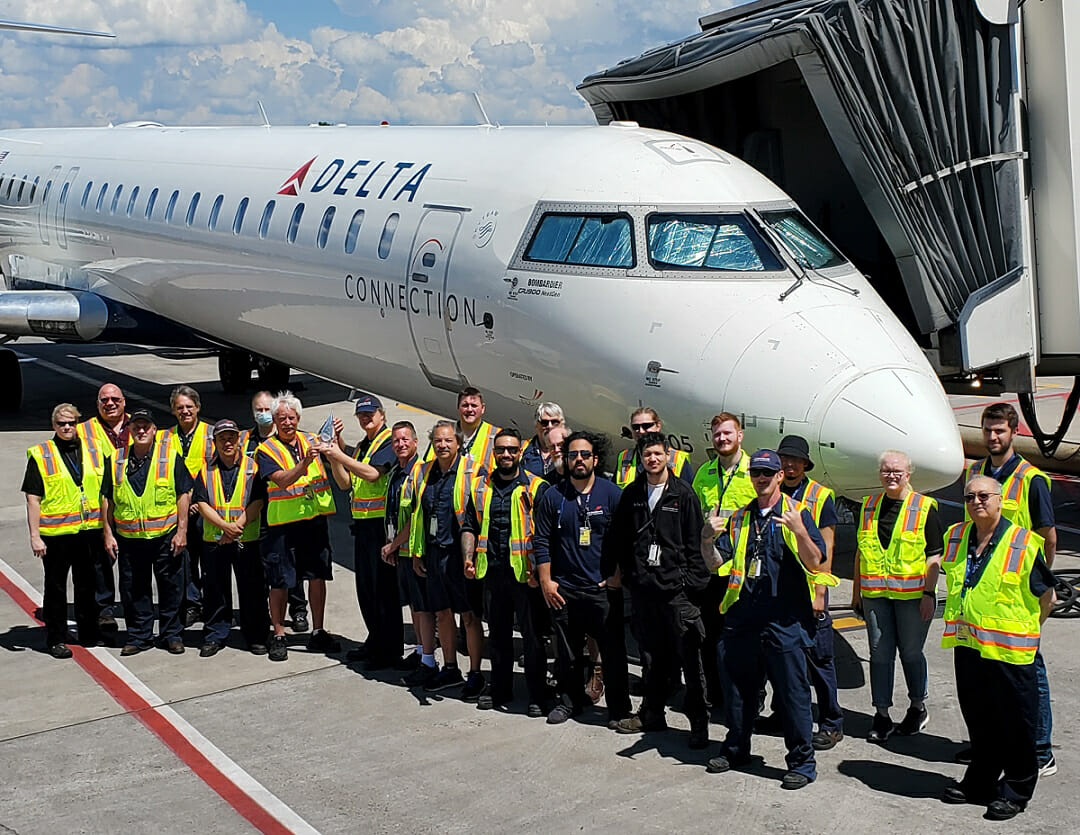 "I chose to fly for Endeavor Air for many great reasons, [and] the support we receive from Delta Air Lines was a huge contributing factor in my decision," said Zach Bates, a First Officer based in Atlanta. "We have a great company culture, and it truly stands out amongst the rest."
Endeavor recently announced a similar pathway program for Aircraft Maintenance Technicians, expanding the career pipeline for employees who dream of a mainline career. The Regional Pathway Employee (RPE) Program will enable qualifying Endeavor AMTs to secure their seat at the table for an interview at Delta ahead of thousands of off-the-street employees.
Ready and Resilient
In navigating the challenges of 2020, the Endeavor team remained focused, committed, and engaged – and they emerged a stronger team because of it.
"We have learned a lot over the past year and a half about how to navigate through operational challenges and irregular operations," said Graham. "Whether holding the safety bar high or running an outstanding operation, Endeavor people have answered the call."
Although recovery is still underway, Endeavor is focused on celebrating how far they have come, gearing up for what's next, and looking with hope to the future.
"As we look back at what we achieved – adaptability, agility, and remaining reliable when nothing was certain – we really set ourselves apart from our competitors," continued Graham. "We are committed to keeping the momentum going, proving again that we are resilient and ready for whatever comes our way."