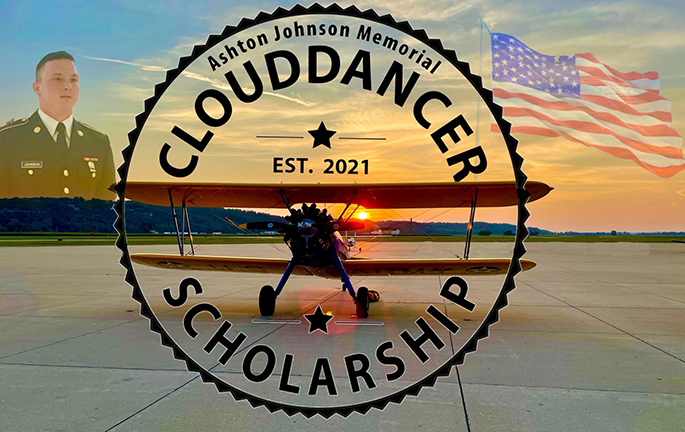 Revisiting the 2022 Gala and announcing the 2023 event
Saddle up folks and come boot scootin' at this year's GALA, scheduled for October 14, 2023 at 6:00pm at the spectacular Hilton Austin Ranch. Located just minutes from DFW, this venue for our event is situated on 90 acres of rolling hills and woodlands. This location is guaranteed to deliver an epic night of fun and memories. In keeping with this year's theme at the Austin Ranch, the suggested dress code is formal western attire. We can't wait to see all our guests in their black ties and boots!
Last year's Black-Tie Gala was the first annual event for the CloudDancer Scholarship held at American Airlines' CR Smith Museum. The foundation was created in memory and honor of U.S. Army Specialist Ashton Johnson. Among other things, Ashton enjoyed flying and the country/western lifestyle. He was especially fond of country dancing and had become somewhat of a local staple on the dance floor. In the first year of operations, four scholarships were awarded to deserving veterans to help them achieve their goals of becoming career pilots. To date, two of those four have obtained their private-pilot certificates and have since moved onto the next steps in their aviation careers.
Last year, in keeping with the aviation theme, we had several dignitaries from the military-aviation divisions to include Lt. General Steven Polk, USAF Ret., Col. Scott Tekell, US Army Ret., Capt. Shawn Noyes, USAF (active), CWO/Lt. Neil Raaz of the U.S. Army and U.S. Navy, plus many other active and retired military members. Corporate aviation was represented by Kansas-based Airshare's Vice President Troy Welch with his family also in attendance. And let's not forget our cable-TV celebrity, Kevin Lacey of Airplane Repo.
Several of the silent- and live-auction items were aviation related, including a charter-jet trip donated by Chairman Airmotive. Overall, last year's Black-Tie Gala generated just over $60,000 for the scholarship foundation.
As a direct result of that success, this year, the CloudDancer Scholarship will award five recipients $10,000 each towards completing their FAA private-pilot training in memory of and to honor U.S. Army Specialist Ashton Johnson. Eligibility is limited to current or prior U.S. military service men and women (including active-duty, Guard or Reserve) who serve(d) honorably. Applications are being accepted now. To find out more, checkout our link at www.clouddancerscholarship.org.
#supportourveterans#thankyouforyourservice #helpingveterans#supportingveterans #veteransusa #trend#positivevibes #helpingothers #fundraiser#donatetoday #giving #goodcause#makeadifference #givingback #instagram#repost #donatenow #inspiration#donations #goals #socialgood #follow#charity #scholarshipfundraiser#charityfundraising #donationsneeded#donation #charityevent