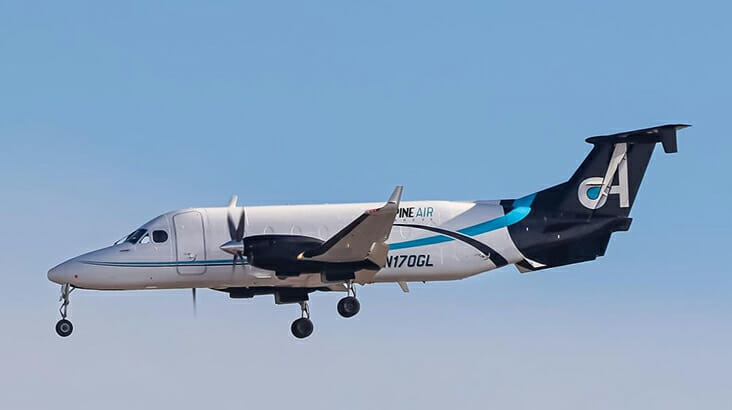 Alpine Air Express, Inc. has announced that it has acquired Suburban Air Freight Inc. Terms of the transaction were not disclosed.
This strategic addition marks Alpine's second acquisition since becoming a portfolio company of AE Industrial Partners, LP ("AEI"), a private equity firm specializing in aerospace, defense & government services, space, power & utility services, and specialty industrial markets. Alpine also acquired the assets of Great Lakes Airlines in 2020.
Headquartered in Provo, Utah, Alpine is a leading Part-135 air cargo operator with a long and distinguished history of providing its customers with safe and reliable air cargo transportation services. Alpine operates a growing fleet of more than 50 active aircraft and owns a proprietary Supplemental Type Certificate ("STC") to convert the Beechcraft 1900D aircraft from passenger to cargo configuration, providing a unique value proposition to its blue-chip customers such as UPS, U.S. Postal Service, FedEx and others.
Founded in 1984 and headquartered in Omaha, NE, Suburban is a Part-135 regional air cargo carrier providing dedicated air cargo services to DHL and other leading customers. Much like Alpine, Suburban primarily operates a fleet of Beech 1900s and operates a highly complementary integrated maintenance operations team. Suburban's leadership team of Geoff Gallup and Jay Armstrong will remain with the Company to help transition Suburban into this next chapter and assist with the integration into Alpine.