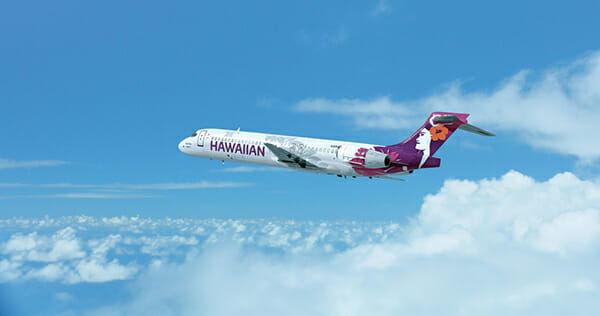 Hawaiian Airlines pilots, represented by the Air Line Pilots Association, Int'l, have reached a tentative agreement with management on a new four-year contract that includes substantial pay increases, including current industry-leading rates for the carrier's new cargo operation.
The agreement includes an average 32.9 percent pay increase over the duration of the deal for HAL's five aircraft types, including an average 16.6 percent increase on date of signing. It adds a signing bonus, raises company retirement contributions, creates a new health reimbursement account, increases schedule flexibility, and improves pilot quality of life.
"We believe this industry-standard agreement represents a monumental step forward in terms of overall compensation and quality of life gains," said HAL ALPA Master Executive Council (MEC) chair Capt. Larry Payne. "Hard-fought negotiations between the Negotiating Committee and the Company have now yielded what the MEC believes to be an agreement that accomplishes the goals our pilots set for us when we opened talks two years ago." 
One of the highlights of the proposed agreement is the pay rate for Hawaiian's future fleet of Airbus A330F freighters, which it will begin flying for Amazon in 2024. The A330F rates will be the highest in the industry, surpassing existing rates at cargo giants UPS and FedEx Express.
The HAL ALPA MEC unanimously approved sending the tentative agreement to the airline's 1,000 pilots for ratification and will open two weeks of ratification voting on January 27. If ratified, the agreement would take effect March 2.