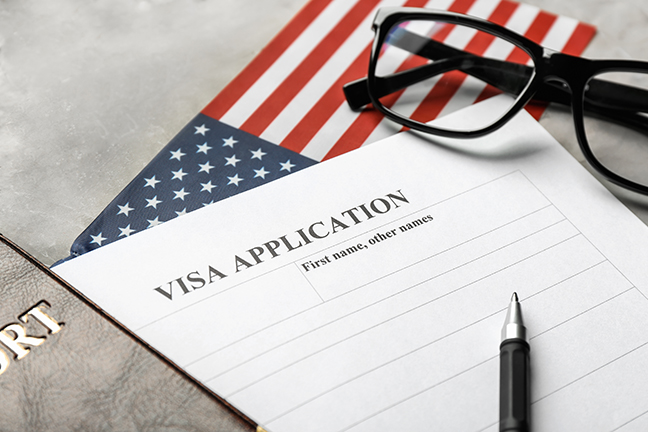 In my years as an immigration attorney, I've found it both entertaining and stressful to hear what is said in the media about immigrants and immigration law. In a nation founded by immigrants, the rhetoric can be quite comical. We should know by now that not everything you hear is true, or at least not entirely.
Last year, there were several headlines that sounded the alarm about airlines going to Australia to recruit pilots to take over the jobs of American pilots. For a while, these articles made it seem like this was a secret weapon of airline execs trying to keep Americans out of a job. They were referring to the E-3 Visa Program, also known as Australian Professional Specialty visa. The E-3 visa is a non-immigrant visa classification that applies only to Australian nationals, their spouses and children. In order to qualify for this visa, the applicant must have a job offer, be qualified for the position, and the position must be a specialty professional one. Section 214(i)(1) of the Immigration and Nationality Act defines as specialty occupation "… one that requires the application of a body of highly specialized knowledge and the attainment of at least a bachelor's degree or its equivalent. "
While a corporation could possibly look to immigrant labor to keep costs down, the E-3 visa for pilots would hardly be a problem solver. Here, I explain why.
The E-3 visa requires the employer to demonstrate to the Department of Labor that there are no available American workers with the skills and talent required by the employer.
Prior to filing an E-3 visa application, an employer must first request a Labor Condition Application (LCA) from the Department of Labor (DOL). The LCA requires that the employer obtain a prevailing wage determination from the DOL for that particular occupation (to ensure the salary offered is not below market for that particular profession in that part of the country). They must also show that there are no available American workers to do the job. In addition, for jobs in which collective bargaining agreements are in place, employers are required to post thirty-day notice prior to filing the LCA with the DOL. For this reason alone, the E-3 is not a remedy.
E-3 visas have a numerical cap for ALL specialty occupations.
Congress has capped the number of E-3 visas at 10,500. This includes ALL specialty occupations, not just pilots. That means that, in order for any airline to get a significant number of pilots, they have to compete with all other specialty occupations to get available visas. In reality, the annual grants of E-3 visas are nowhere near the 10,500 cap. In the last three years, the number of E-3 visas granted per year hasn't even reached 5,000. In summary, because the E-3 visa was not made for just for Australian pilots, but includes all other professions, the chances that a single employer or even a single industry levies a significant amount of labor out of that type of visa is minuscule.
Mathematically, the number of Australian nationals who could meet the E-3 visa requirements for pilot jobs is not significant.
The Australian Federation of Air pilots, the professional and industrial organization for commercial pilots in Australia, reports having 5,500 pilots. Another group, the Australian and International Pilots Association claims 2,250 members. While arguably, there probably are more licensed pilots in Australia who could fly any plane, the number of pilots who are licensed in Australia and who would meet the E-3 requirement of being qualified for the specialty occupation, is quite small. Plus, to be qualified for a commercial pilot position in the U.S., they must be licensed by the FAA or at least be qualified to be licensed. While I don't have the specific number of Australian pilots who meet this requirement, I suspect it is not enough to upend the American airline industry.
The E-3 visa is a non-immigrant visa with a two-year duration period that does not directly lead to a green card.
The E-3 visa is also a non-immigrant visa. This means that at the time of applying for the visa, the applicant must show that they do not intend to migrate to the U.S. permanently. Failure to meet this requirement will result in a denial. If granted, the E-3 visa is given for two years and may be renewed indefinitely. However, no matter how many times it's renewed, it will never turn into a green card. In order for that to happen, the employer will need to start an entirely different, complex, and labor-intensive process known in our field as Permanent Labor Certification Process or "Perm" for short.
The likelihood that mass numbers of Australian pilots will leave their homes, their families, and their jobs for the promise of a non-immigrant visa in the U.S. has to be small. While that may be the dream for some, again, it would likely not be enough to disrupt the American airline industry.
In summary, whether by ignorance or optimism, some airlines were reported to have traveled to Australia to recruit Australian pilots. We have not heard whether their efforts were fruitful. I suspect not. It is completely understandable that some would be alarmed whenever Americans' job security is in jeopardy. However, the E-3 is not the industry disruptor some might lead you to believe. If anything, our airline industry might benefit if airlines could recruit individuals in leadership positions, such as in training positions, to help alleviate backlogs in training for new hires.