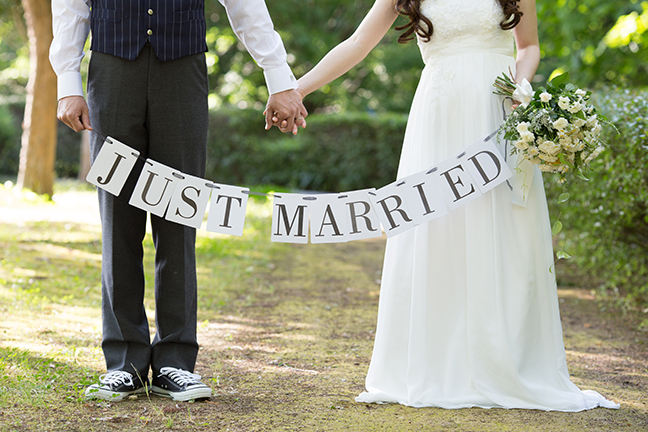 Now that the summer break is over, we resume our series on marriage-based immigration. In our last article we discussed the importance of the very first thing that must be done: entering into a legally valid marriage. Today we discuss the next important step which is proving your relationship. In order to petition a spouse for green-card benefits, the couple bears the burden of showing that the marriage was entered into in good faith, for the purpose of building a life and a future together and not for the purposes of evading immigration law. What does this look like in real life? The answer is as varied as the different marriages that exist.
The United States Citizenship and Immigration Services (USCIS) is not looking for a specific, cookie-cutter marriage (though a couple living in a house with a picket fence, two kids, and a golden retriever might have an easier time) but there are guidelines that tend to show the validity of a marriage. For example:
Cohabitation
Commingling of funds
Joint filing of taxes
Children born of the marriage
Joint ownership of property
Proof of courtship and wedding
Knowledge of the relationship by relatives and friends from both parties
Naming each other as beneficiaries for life, medical and other insurance purposes
And any other reasonable evidence the couple can produce
If USCIS is satisfied with the evidence presented, they will approve the Petition for Alien Relative. In rare instances, USCIS might require an interview in order to approve the petition or they might issue a request for evidence to bolster the evidence already provided. A good attorney can help you avoid these delays. While an attorney is not required to file and succeed with this process, the expertise of an experienced attorney can make this important process a lot smoother. A good attorney will learn a couple's courtship story, their wedding process, and the specifics of how they have set up their marriage/family life in order to give guidance on what would be the best type of supportive evidence for their case. They may also make recommendations of actions the couple could take to make the petition stronger.
Stay tuned for next month's subject: Consular Processing vs. Adjustment of Status — can your spouse get their green card from within the U.S.?