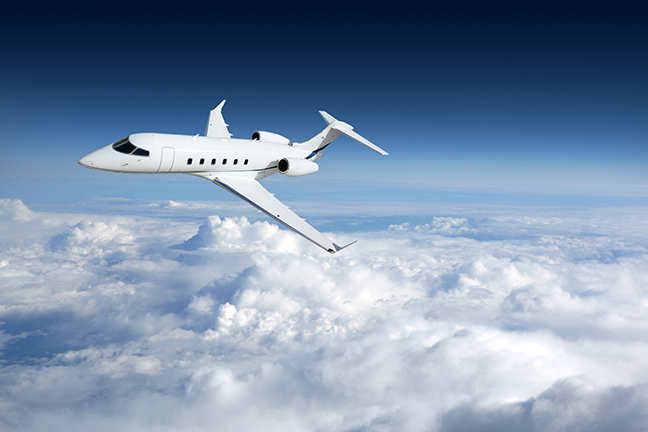 While piston airplanes are not subject to coffin corner, subsonic jets must be aware of Mach tuck and associated aerodynamic implications. At a jet's operating ceiling, its Maximum Mach Number (MMO) is often extremely close to its stall speed, which is referred to as "coffin corner." In this region of flight, it is very difficult to keep an airplane in stable flight. Exceeding MMO can result in structural damage, while operating below the stall speed will lead to a potential stall.
As altitude increases, the air becomes less dense. This also equates to an increase in true airspeed. However, the true airspeed to reach MMO decreases. Think of MMO as a barrier to prevent you from reaching the critical Mach number (Mcrit), the speed at which the airflow becomes supersonic.
As you climb in altitude, air temperature decreases. That's why jet aircraft have a moveable "barber pole" needle to show MMO, that automatically decreases with temperature.
Ensure to always operate within the aircraft envelope, below any limiting speeds, such as MMO. As you approach the aircraft's maximum ceiling, you'll find that MMO and stall speed meet. Because of such a small margin, the aircraft becomes more sensitive to input. Turbulence, for example, can make matters worse, inducing sudden changes into either of the margins.
That stated, maximum operating altitudes are established for a good reason by aircraft manufacturers. Pilots must refer and comply with the aircraft AFM or POH, as well as account for the variables such as weight, to determine the aircraft's specific ceiling for current environmental conditions.
Air traffic controllers may query an aircraft to operate at a higher-than-planned altitude. Often, those requests are due to traffic, separation or metering. Controllers are unaware of the different aircraft types' performance capabilities and rely on pilots to relay such information. Do not feel pressured to accept an altitude that exceeds your aircraft's capabilities. A simple "unable" will prevent you from the unnecessary risks of coffin corner, even if it involves deviating laterally. As always, expand your team, utilize your resources and do not feel rushed into a decision with which you are not comfortable.