As we begin a new year and look toward the future, it is a great time to focus efforts on career goals and dedicate ourselves to professional growth and career development. While our industry continues to experience uncertainty and volatility due to the continuing global pandemic, the long-term hiring projections remain strong. As the industry grows, movement can be seen through all its sectors. Significant airline hiring creates job opportunities at major airlines, regional airlines, corporate flight departments, and flight schools. No matter what phase of your career you are in, take advantage of this opportunity to focus your energy on getting where you want to be in 2022.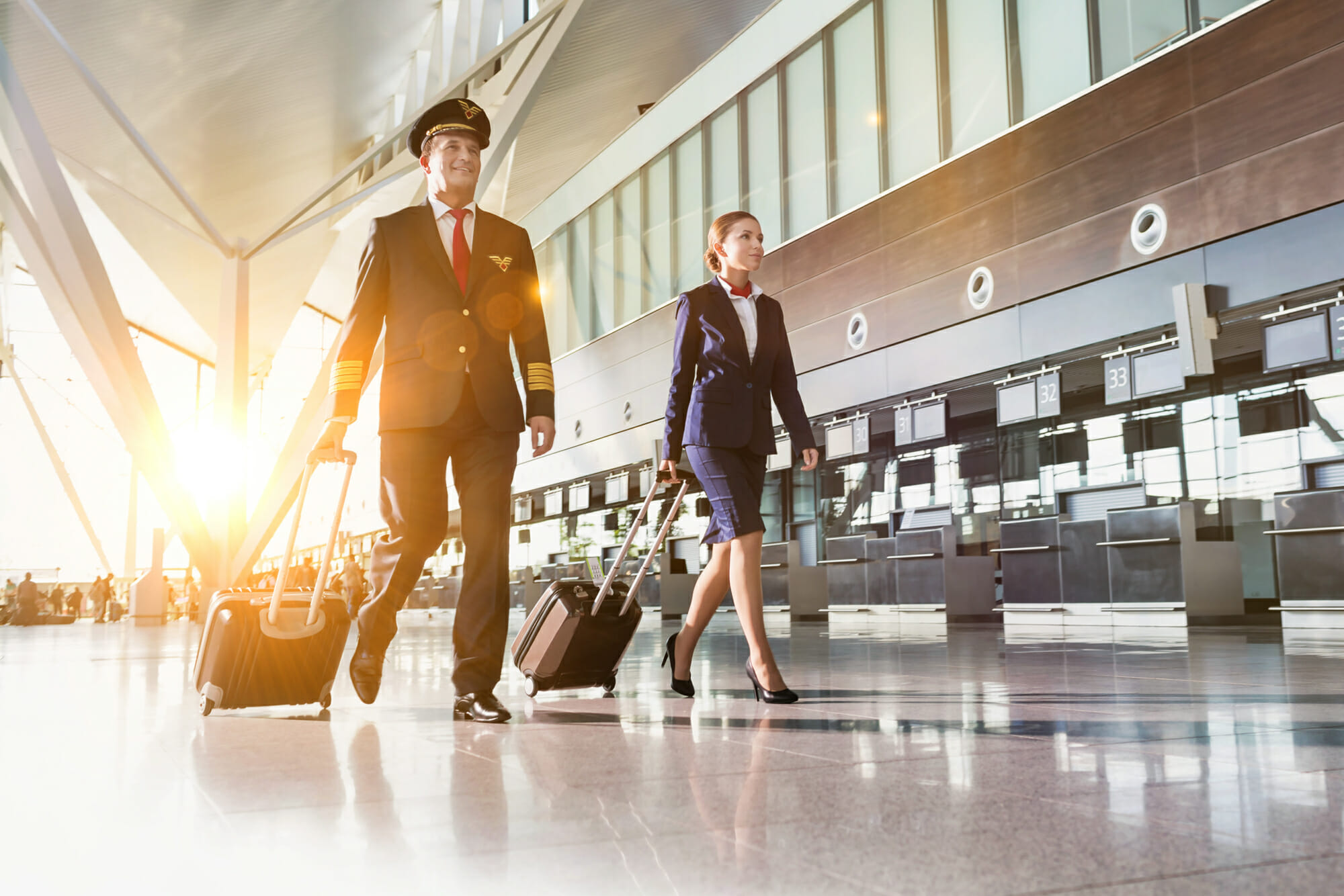 Let's take a break from discussing aviation applications to instead talk about setting professional goals for the year ahead. We set goals in both our personal and professional lives. While setting goals is an important first step, I believe it is just as important to create a plan of action through which those goals will come to fruition. Aiming to work for a specific company or earn a promotion into a certain job title is a great start, but without a plan to follow, you may find yourself unsure of how to proceed.
Creating a plan to achieve your professional goals in 2022 is an exercise, and like most exercises, you will get out of it what you put into it. Breaking a goal down into smaller, more specific steps will both make it seem more achievable and provide a visual representation of what you believe will be required to increase your odds of success.
Let's say your goal is to accept a job offer with a certain airline. Thinking about that goal on its own can be very intimidating! The aviation industry is known to be competitive, and as most will tell you, job offers are not just doled out to anyone. The process to secure a position with an airline involves much more than simply filling out an application. However, taking the time to break down the task allows you to take a targeted approach as you pursue your goal.
What sort of things can be part of the plan for 2022? Perhaps you want to attend a job fair where representatives from airlines will be present. This will allow you to speak to recruiters and receive immediate feedback regarding your qualifications. Not to mention, getting your face and résumé in front of airline recruiters is never a bad idea. Part of your plan for this year could therefore involve researching job fairs and booking your attendance. Or maybe you wish to become more involved at your current company. For pilots, there are numerous opportunities that exist outside of the flight deck. Your plan of action for the year could involve following internal job postings and learning about roles that come up in the Chief Pilot Offices, Flight Operations, training department, or recruitment. You may even consider reaching out to those who currently work in those roles to indicate your interest. If you are currently in flight training or building your hours, a plan of action for the year might include researching companies you may wish to fly for and preparing for the application and interview process. I have seen many people wait until they receive an interview date before beginning the preparation process, only to find themselves incredibly stressed as they attempt to prepare in a short period of time. If you create a plan of action for the year, and treat it as you would a to-do list, you can help ensure you remain prepared for the next step in your career.
I understand that none of this advice is ground-breaking, but I truly believe that there are great benefits to mapping out your plans for achieving a goal. Approaching your goals using this targeted approach will make them seem more achievable and provide you with a more defined path to follow. Using the hiring projections as some extra motivation, go out and make 2022 a great year for your career!