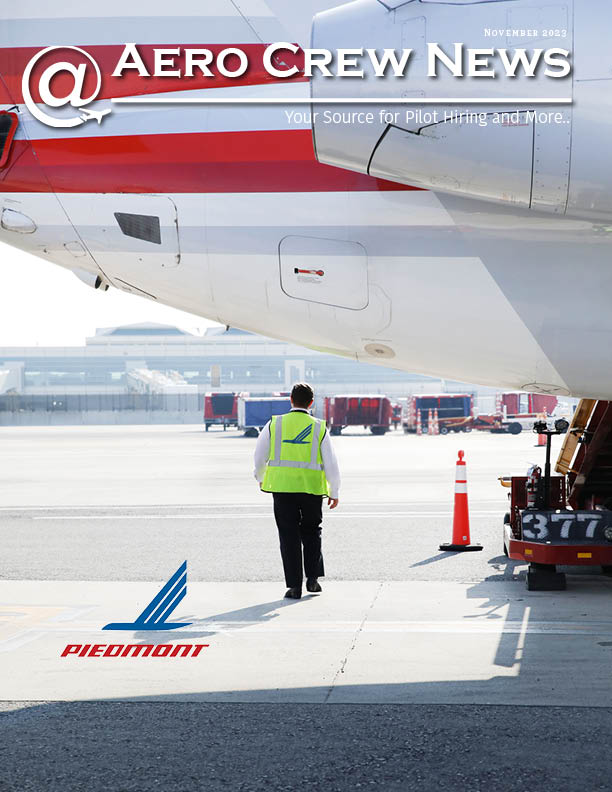 This month in Aero Crew News
Feature – Get to know Piedmont Airlines.
Fitness – Don't put off until the new year what you can start today.
Grey Matter – Data mining is the final installment of the five-part series on safety.
Money – Develop a mindset aimed toward wealth.
Mortgage – Get the right help to make the most of your pilot pay.
Perspectives – Explore the value of the variety in flight training.
SkyLaw ­– The series on marriage-based immigration continues.
Squall Line ­– Understand the effect of terrain on turbulence.