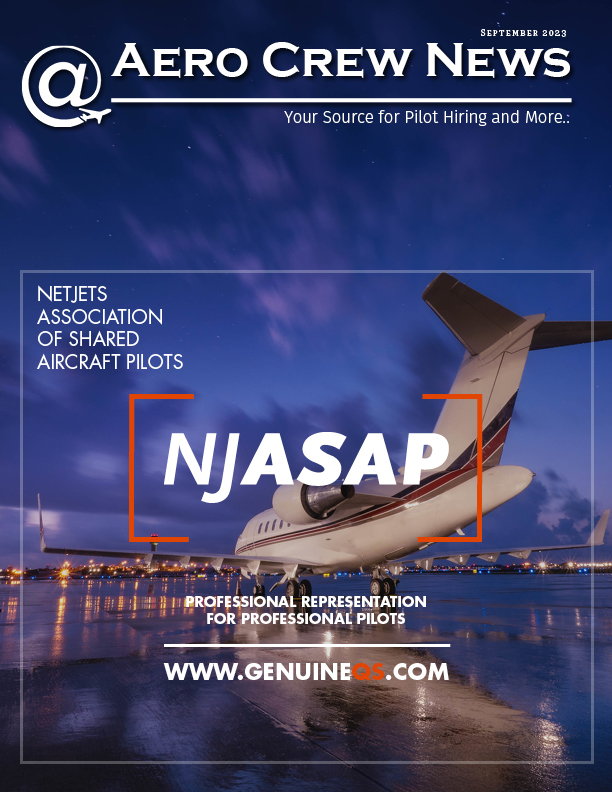 This month in Aero Crew News
Feature – NetJets Association of Shared Aircraft Pilots demand a fair contract.
Business Vector – 2023 Compensation Survey results are examined.
Fitness – Eat well, not less.
Food Bites ­– Is in Spokane for suds and an epic sandwich.
Grey Matter – Part 3 of the five-part series on safety continues this month with FOQA.
Knowledge Base – Coffin corner and Mach tuck are explained.
Money – Learn to avoid the dumb things smart people do with their money.
Perspectives – John has overcome his resistance and reluctance to flight instructing.
SkyLaw – Part 2 of marriage-based immigration looks at proving your relationship.
The Grid – Compares NetJets pilot contract with Delta's.