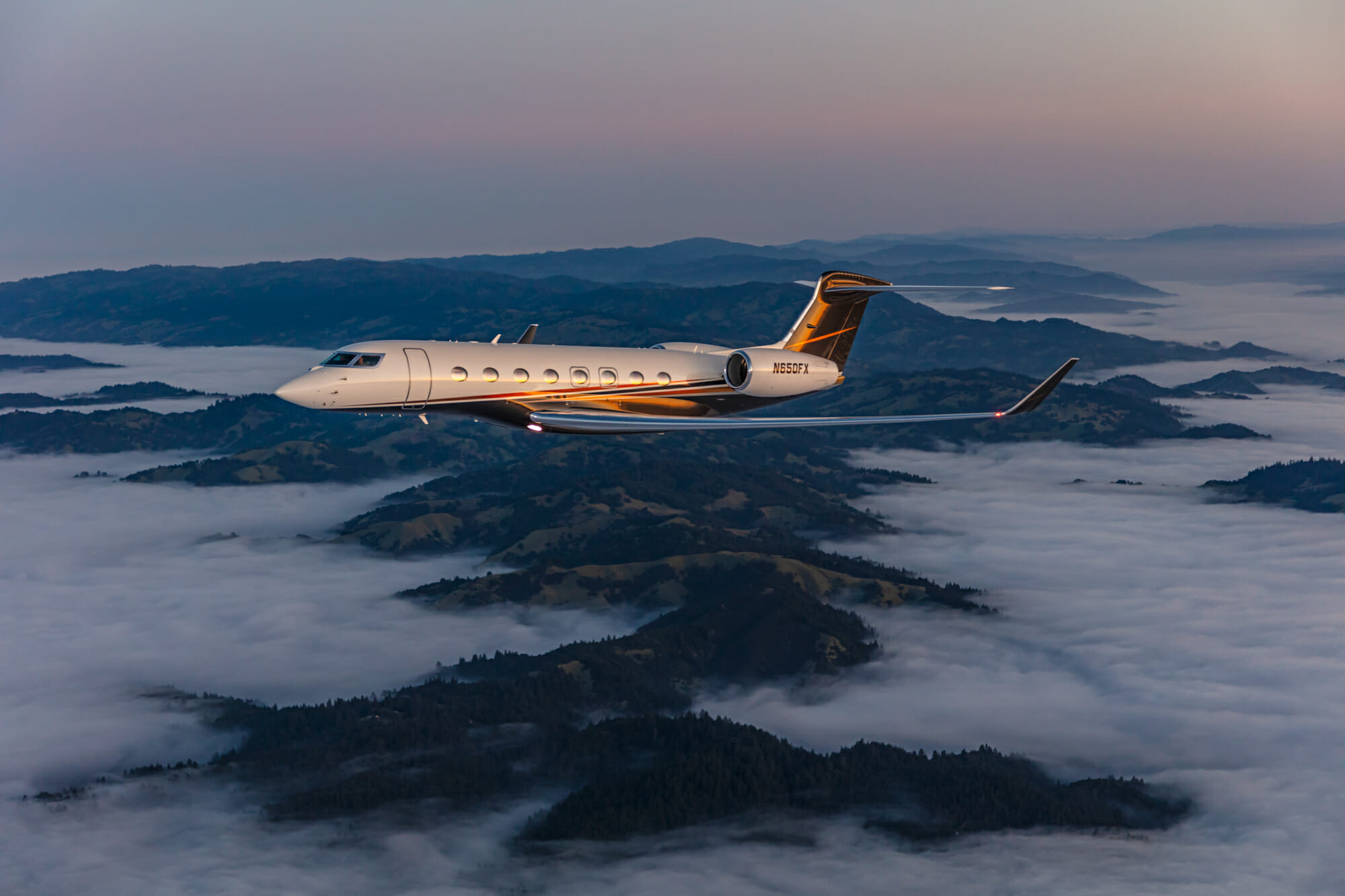 Flexjet has been changing the way people fly for over 25 years. Founded in 1995 and headquartered in a suburb of Cleveland, Ohio, the company's dedication to its clients and employees has allowed it to grow into one of the most successful fractional jet ownership companies in the country. As the aviation industry recovers from the pandemic, the fractional ownership facet of the business has seen and continues to see a rise in demand for more private, personalized travel experiences. Flexjet plans to be ahead of the curve in this demand forecasting significant growth in the coming years. With growth will come opportunities for all types of aviation professionals, especially pilots.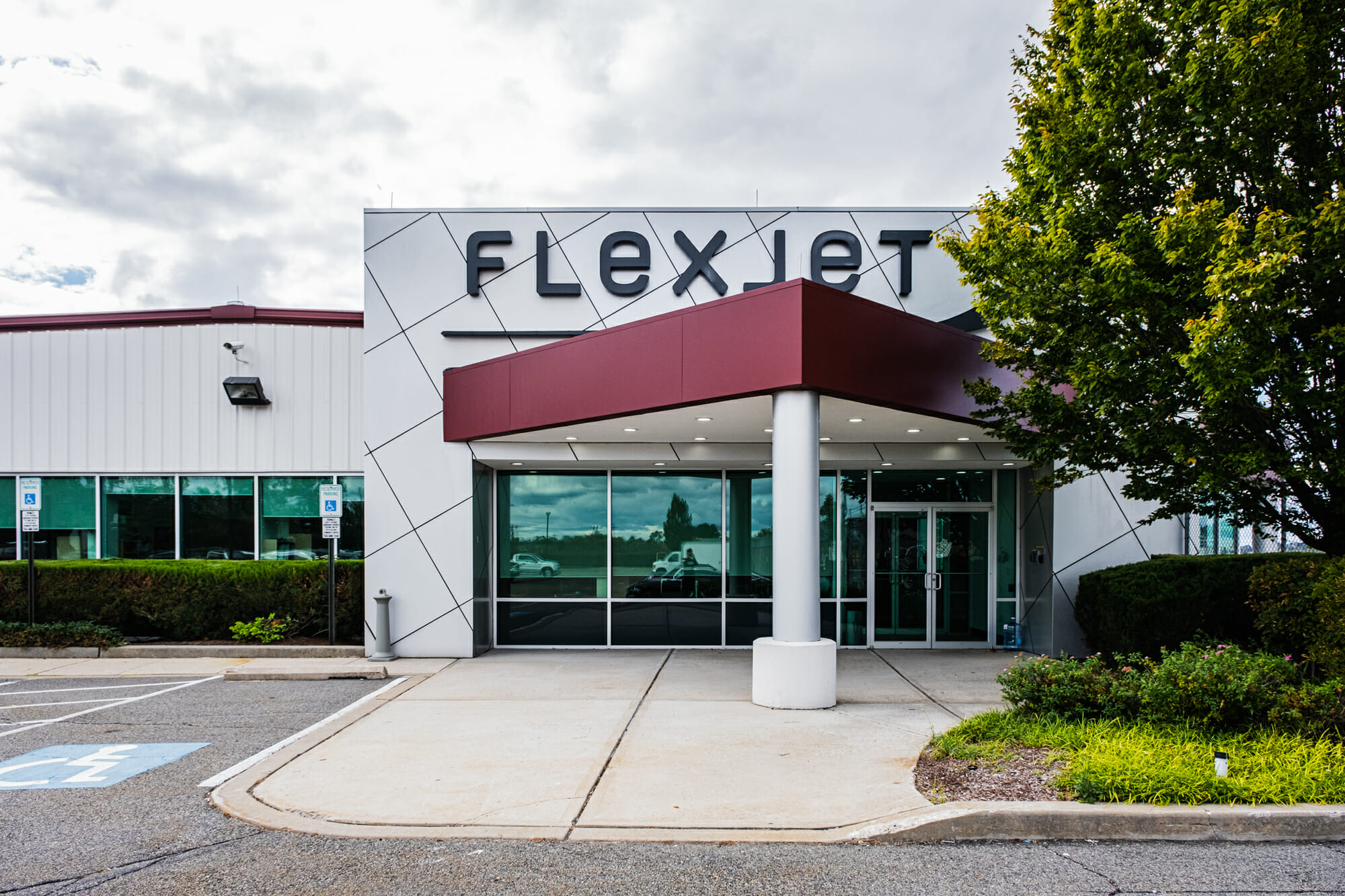 From the beginning, this company has set its sights on being an industry leader. The company we see today is one with solid leadership, talent and experience. Most in senior management have over 20 years' experience in the business, much of that with this company, allowing them to have seen the entire development of the fractional ownership model. Flexjet is planning to grow its fleet this year to roughly 225 aircraft operating primarily in North America and Europe. A diverse fleet consisting of Gulfstream G650, Bombardier Global Express, Gulfstream G450, Challenger 350, Embraer Praetor 500 and 600, and Embraer Phenom 300 aircraft allows clients to have a tailored travel experience, and for pilots to explore different types of operations throughout a career with Flexjet. The current employee team stands at 1,550 including 835 pilots, though given the company's projected growth and hiring efforts, these employee numbers continue to grow by the day.
For as large an organization as Flexjet is, it conducts its business using three guiding principles:
First, they recognize their employees as the foundation of service when it comes to client relationships. They are dedicated to treating everyone with dignity and respect, with an understanding that the only way to succeed and provide great experiences for clients is to ensure all employees feel they are truly part of the family. To best serve the company and clients, employees must know that they are supported and treated well.
Second, Flexjet pays fanatical attention to details on all levels of the operation. To run such a large operation smoothly and efficiently, the company makes a strong commitment to information sharing and ensuring that employees are connected despite being in different departments. An example of this in the pilot world can be found in the ease with which crews on the road can connect with those in Operations when on the road. Being able to connect with someone in Operations in a matter of seconds ensures that flights run smoothly and that minor issues are addressed and handled efficiently before they develop into larger ones. The constant sharing of information between departments and employees goes a long way in keeping everyone on the same page and working towards the same goals.
The third pillar involves a commitment to maintaining relationships for the long term. Much of Flexjet's success comes from a loyal client base that continue to fly with the company year after year after year. When Flexjet begins to build a relationship, it is never meant to be short lived. This applies to both its customers and its employees. Just as they wish to keep their customers happy, they want their employees to be satisfied as well. In their hiring practices, they seek those who will thrive at the company and build a career there, not just those seeking a temporary job. Their goal is to provide employees with the tools, support, and experience to make the company a career destination.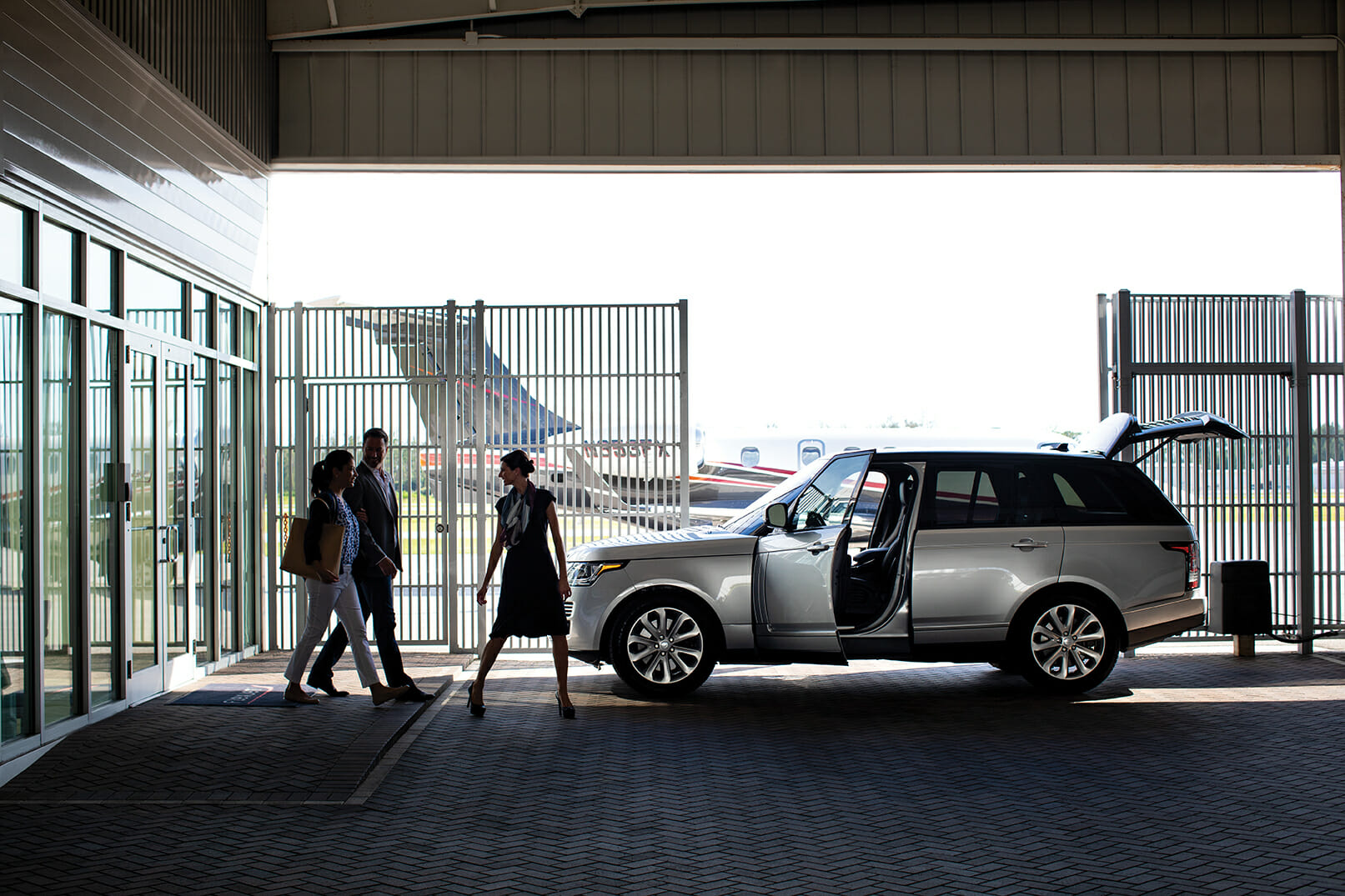 The company's five-year growth plan involves doubling in size. This is by no means an easy feat and the company will need to hire hundreds of talented professionals to meet those goals. In 2022 alone, Flexjet plans to hire 350 pilots. To attract talented applicants, Flexjet has made several improvements to pilot pay and other quality-of-life items. First year pay is $103,000, with a generous bonus structure that will allow total pay during the first year of employment to reach $128,000. Pilots have flexibility when it comes to their schedules. They can use a preferential bidding system that allows them to build their schedule around their needs, or use team scheduling in their Red Label program that offers a higher earning potential and will result in working an average of 195 days per year. Flexjet offers over 100 domiciles and ensures that you will not be commuting on your days off. In fact, commutes to and from work are paid for by the company allowing you to keep any earned reward points from airlines and hotels. Flexjet is an active participant in an FAA-approved Safety Management System, consisting of an Aviation Safety Action Program, Voluntary Disclosure Reporting Program and Flight Data Monitoring Programs. These programs increase operational safety and help obtain data that lead to beneficial changes in pilot training and procedures.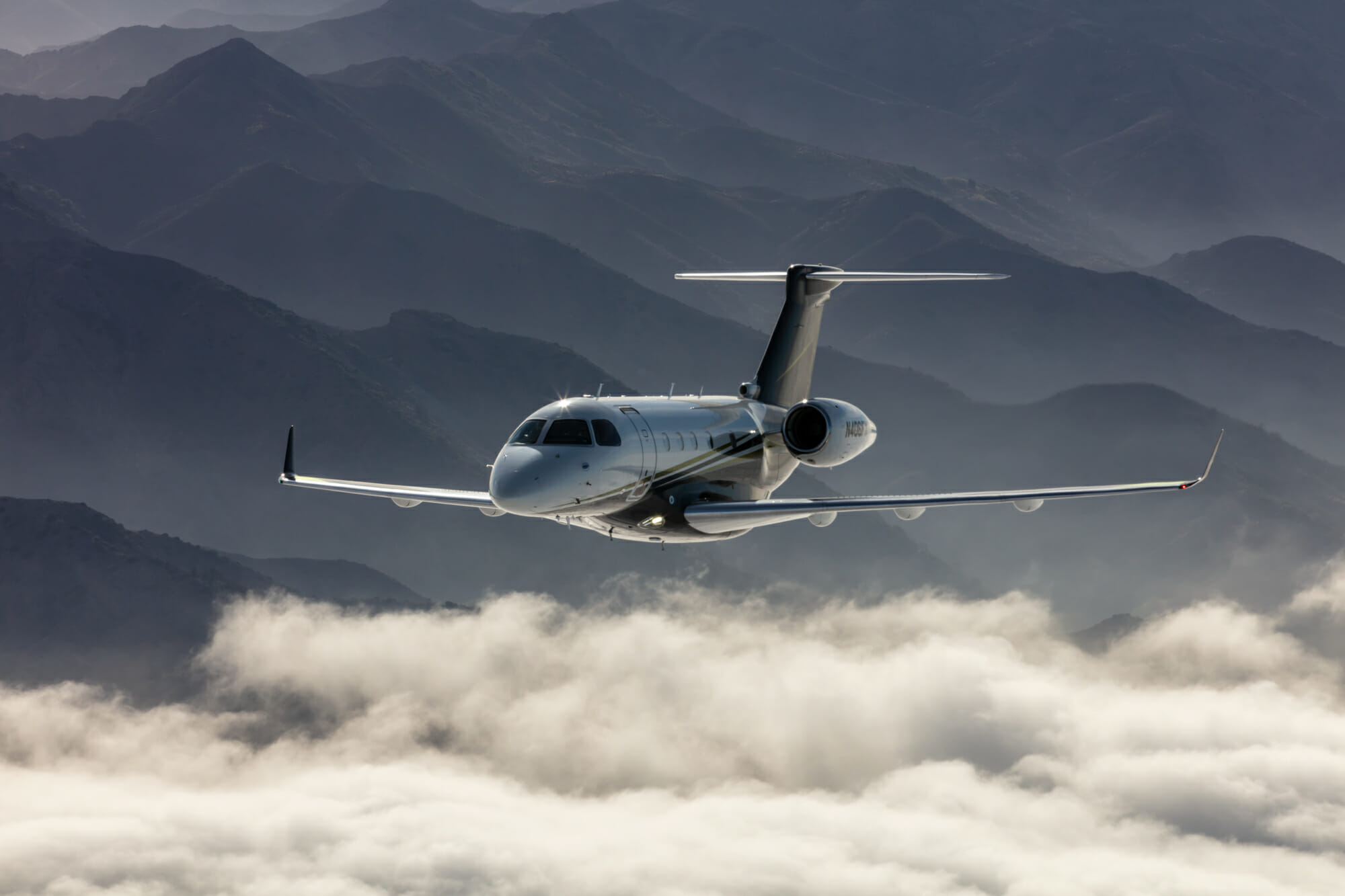 Interested candidates should approach the opportunity with a passion for serving customers. Qualified applicants will meet ATP minimums and should apply through the company's website. After the initial application, those selected to move on will find that Flexjet is seeking pilots who will fit in with the company culture and contribute to its further success. The first step, after applying, will be a video interview. In that interview, applicants will be provided a general overview of the company and the pilot position, and will answer both human resources' and technical questions. If successful, applicants will complete an in-person meeting which will include a simulator evaluation. Flexjet spends the time in the interview process to find those pilots who have a servant's heart and will thrive within the company. Flexjet wishes to hire more than simply a qualified employee but an employee who will fit into the company culture. Additionally, with the opportunity to upgrade so quickly, they recognize that they are really hiring captains, even when a pilot is starting as a first officer.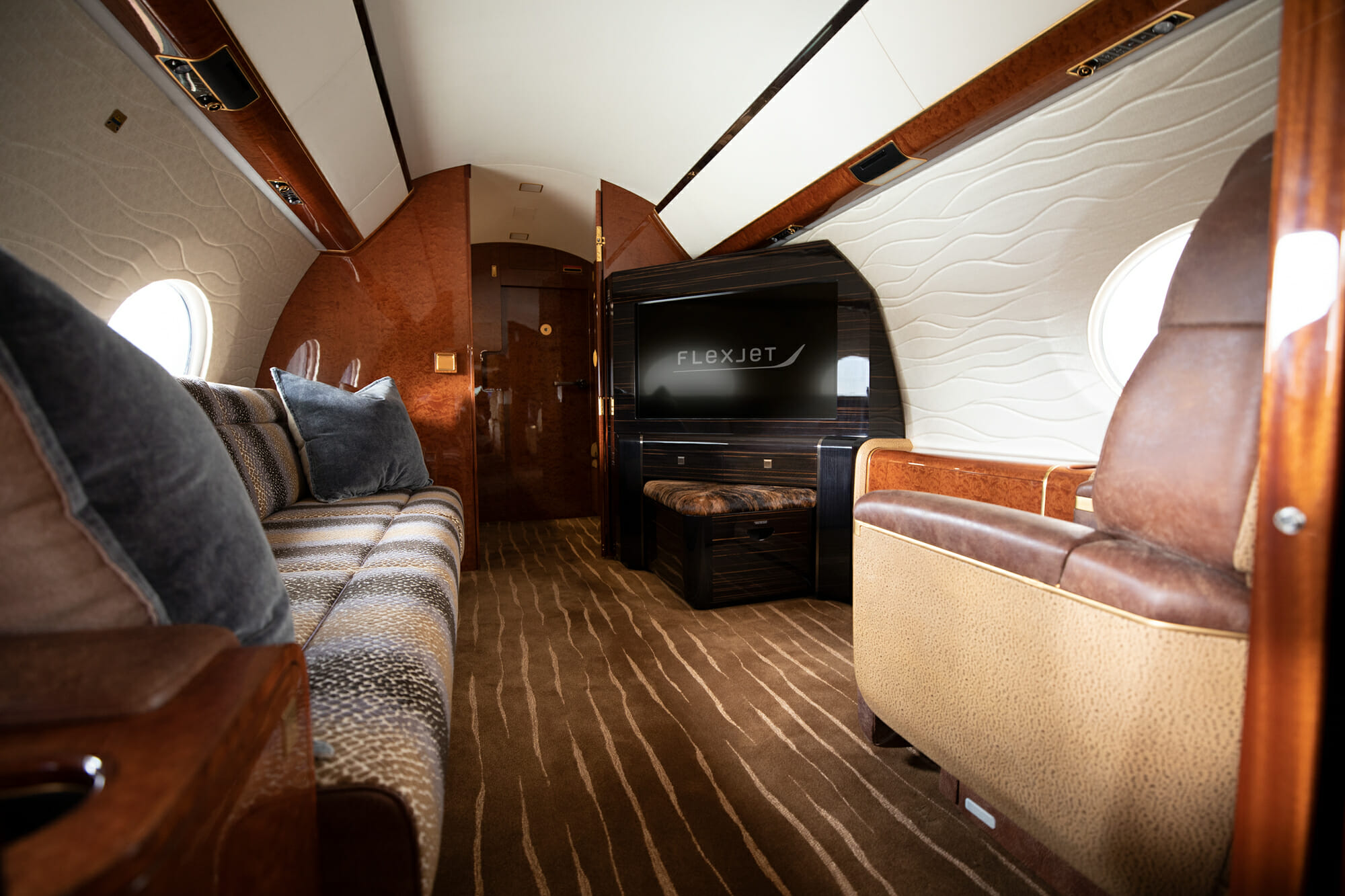 With such a wide range of aircraft and operations, pilots can pursue the those that best fit their interests. With upgrades occurring as quickly as 14 months, a new pilot can set their sights on upgrading as soon as they step into the cockpit. Or they can pursue international flying on large cabin aircraft. Another option is to work under the Red Label program, which further elevates the experience for the clients – giving them more of a whole aircraft-ownership feeling. This program has three tenets; 1) pilots assigned to a single, specific aircraft, 2) the most modern fleet in the sky and 3) custom cabin interiors. Most importantly for pilots is the dedicated crew element, which allows them to build long-term relationships with familiar faces every time they fly. This program offers more personalized customer service and is highly sought after by the company's pilots.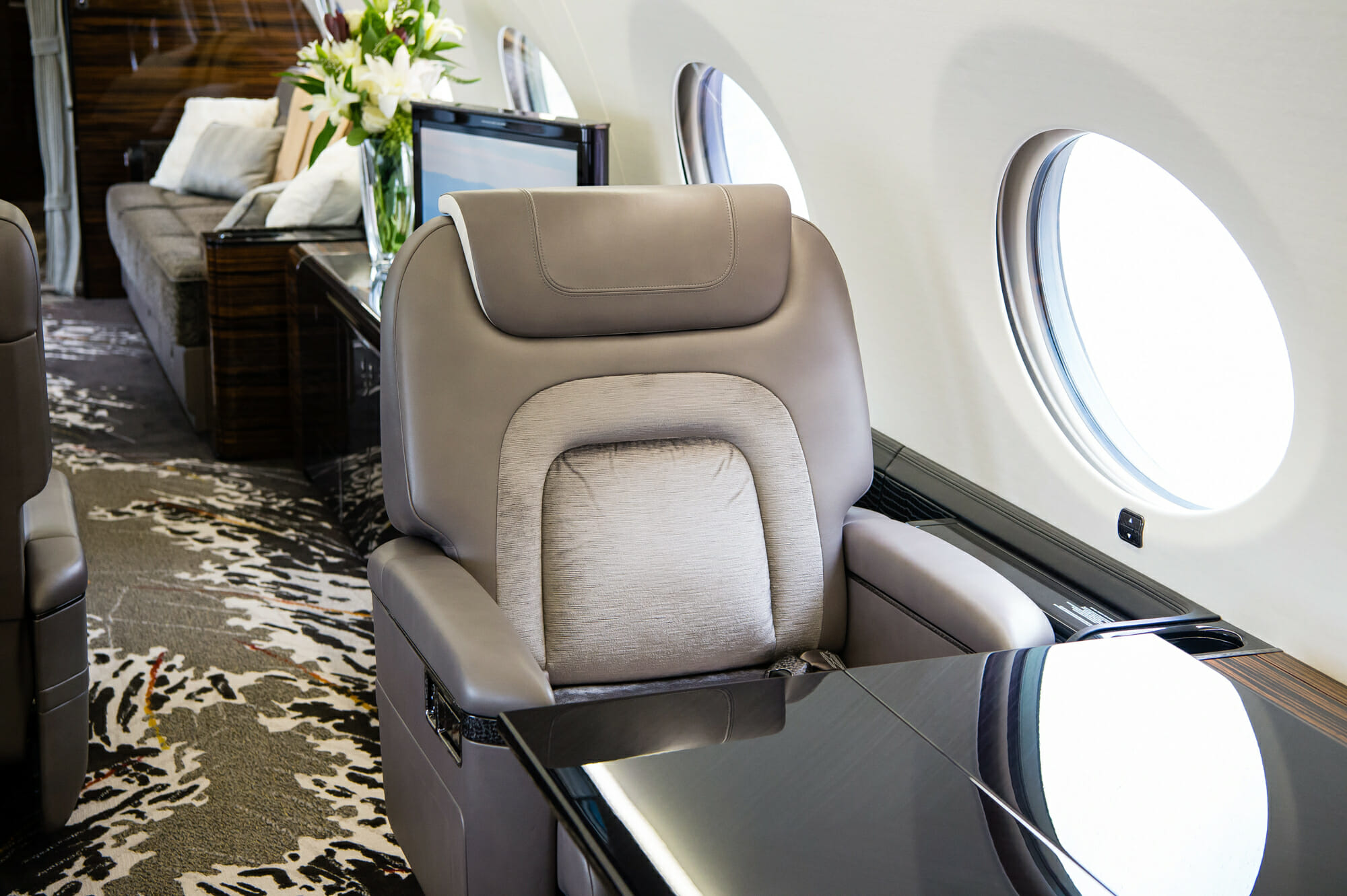 Flexjet's growth plans are aggressive but they have the service foundation and the drive to deliver on those plans. As operations expand, they continue to invest in their employees and the client experience. They are in the process of increasing their already robust network of private terminals in markets with the greatest demand, to provides seamless and enjoyable experiences for both pilots and clients. Flexjet currently operates private terminals in White Plains, N.Y., Teterboro, N.J., Naples and West Palm Beach, Fla., Dallas, Texas, and Van Nuys, Calif. The company's growth also allows it to invest in other meaningful ways. Since January 2021, Flexjet has purchased credits on behalf of its clients through 4AIR, a rating system focused on sustainability in the private aviation industry. These credits have offset carbon emissions from all flights booked by U.S.-based owners, with no additional expense to those owners. As it looks to the future, Flexjet plans to continue its tradition as a luxury brand providing world-class service and experiences. Its growth will allow it to reach more clients and employ more professionals.
The future is very bright at Flexjet, and the company is looking for talented crew members with servants' hearts to join its team.
Fast Facts: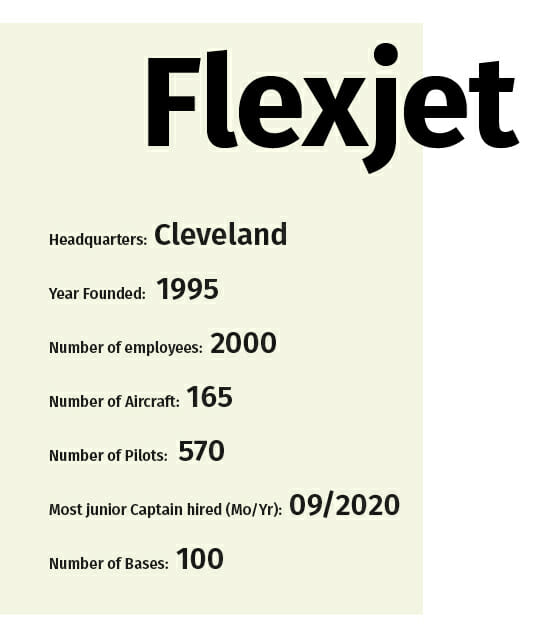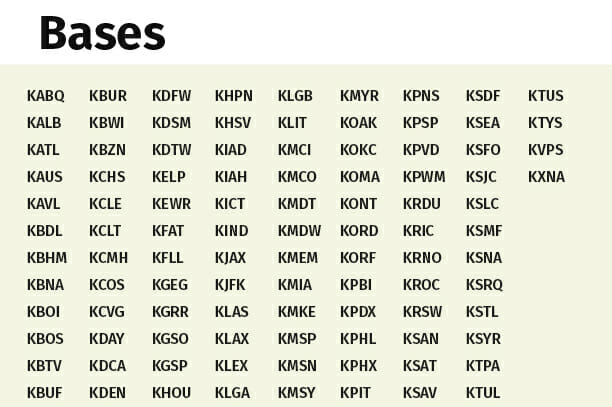 Social Media Links:
Interview Gouge:
Pre-Interview: 
Craig: What can an applicant do to increase their chances of being called for an interview?
A: A company referral is always beneficial. Also, taking on additional professional leadership roles.
C: What is the best way to prepare for an interview with your company?
A: The best way to prepare for an interview with Flexjet is to research the company, prepare to answer questions about your career progression. Have real world scenarios that highlight your experience in service and conflict resolution, be yourself and answer the questions honestly.
Interview:
C:
Do you recommend that applicants get to your headquarters city the day before and get a hotel room for the night?
A: If a candidate is flying in, we will fly them in the night before and put them up in a hotel. If they are driving from out of town, we do recommend that they come in the night before and we will also provide candidates that drive a hotel room.
C: Can you walk me through a typical day of interviews?
A: A typical interview day starts with the candidates meeting with our lab to complete a pre-employment drug test. Once the pre-employment screening is completed, we bring the candidates into a room where we do introductions, and then deliver a presentation that takes about an hour on the Company history, schedules, benefits, pay, and what to expect during the panel interview and simulator evaluation. We then conduct panel interviews as well as simulator evaluations simultaneously and rotate the candidates through both the panel interview and simulator evaluation
C: What kind of questions can an applicant expect to be asked?
A: Candidates can expect questions about their flying career, job history, customer service, conflict resolution, and questions about the candidates professional as well as individual attributes.
C: Can you give me some examples of the TMAAT questions that you like to ask?
A: TMAAT when you went above and beyond to provide a great service experience to a customer or colleague? TMAAT about when you had a conflict in the cockpit and how you addressed the issue with the other pilot?
C: If the TMAAT question being asked does not apply to that applicant can that question be skipped?
A: No. Any TMAAT questions will apply to the applicant that is being interviewed.
C: What are some of the biggest mistakes that applicants make during the interview process?
• A: Negative outlook of their current employer – Using They and Them Statements.
• Avoid giving a direct answer to a question- Dancing around the question
• Not being honest during the interview
• Using inappropriate language during the interview process
• Dressing inappropriate for a professional interview
Written test:
C: Is there a written or computer test?
A: No
C: Is there a personality test?
A: Applicants complete an Emotional Intelligence evaluation
C: What recommendations do you have for applicants to prepare themselves for the personality test?
A: Be honest when answering the questions
Simulator Evaluation:
C: Do you have a simulator ride?
A: Yes
C: What type of aircraft is used for the simulator evaluation?
A: Multiple Business Jet platforms
C: What types of scenarios should an applicant expect in the simulator evaluation?
A: Prepare to hand fly the simulator profile with no flight director or autopilot Usage. Applicants will fly a precision instrument approach followed by a V1 cut and single engine operations.
C: What are you looking for in the simulator evaluation?
A: Basic Instrument Flying Skills, Trainability-(Success in training during the allotted aircraft training time), and CRM Skills
C: What are some of the biggest mistakes applicants make?
A: Coming to the simulator evaluation with automation dependence and no hand flying skills
Post Interview:
C: Do you tell applicants they are hired in person that day?
A: No
C: If not, how long do applicants have to wait to know if they are hired?
A: Turnaround is very quick. Sometimes it is the same day but usually no more than a week.
C: How soon can an applicant expect a class date after being hired?
A: This depends on the applicant and their current obligations. We currently have classes scheduled every two weeks.
General:
C: How many pilots does your airline expect to hire this year?
A: 350
C: Do you have a hiring bonus? Is there any specific criterion to qualify for the bonus?
A: No
C: Does Flexjet have a pilot referral program?
A: Yes