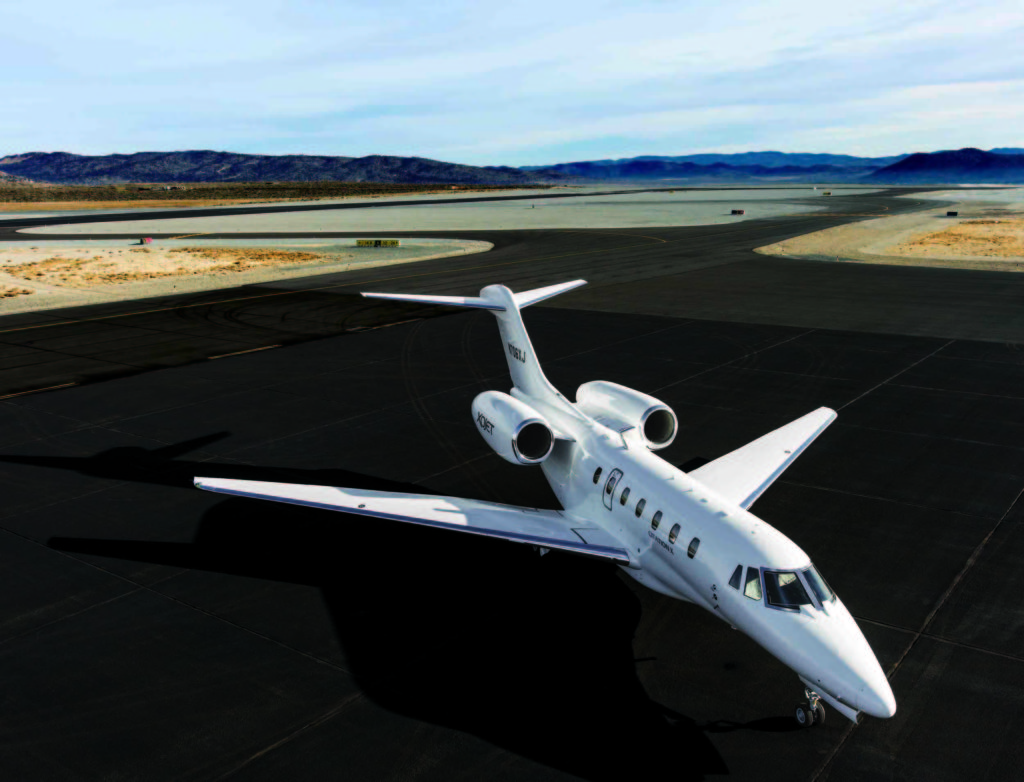 WELCOME TO XOJET, THE LEADER IN PRIVATE JET FLYING
Founded in 2006, San Francisco-based XOJET offers the nation's leading on-demand luxury private jet solution, out pacing our competitors to become the third largest private aviation brand within a short decade.
XOJET pioneered a refreshing new way to fly private, one focused on people, flexibility and value. Unlike our competitors, XOJET replaces the complications and rigidity of traditional fractional and jet card programs with the ultimate ease of use – simply known as on-demand flying.  In 2015 alone, XOJET delivered a 20% increase in direct sales driven by a 56% increase in program sales, one of the fastest growth rates in the industry.
Our modern day solution continues to serve a growing client base of over 5,000 worldwide, specifically catering to the most sophisticated leisure and business flyers across all industry sectors. With our pilots at the forefront of the XOJET experience, our clients have come to appreciate the very best flying experience the industry has to offer.
OUR MISSION
Our mission is to be the trusted advisor and service provider of choice to the most sophisticated private aviation consumers, both businesses and individuals. We serve our clients by bringing them the very best service and people the industry has to offer.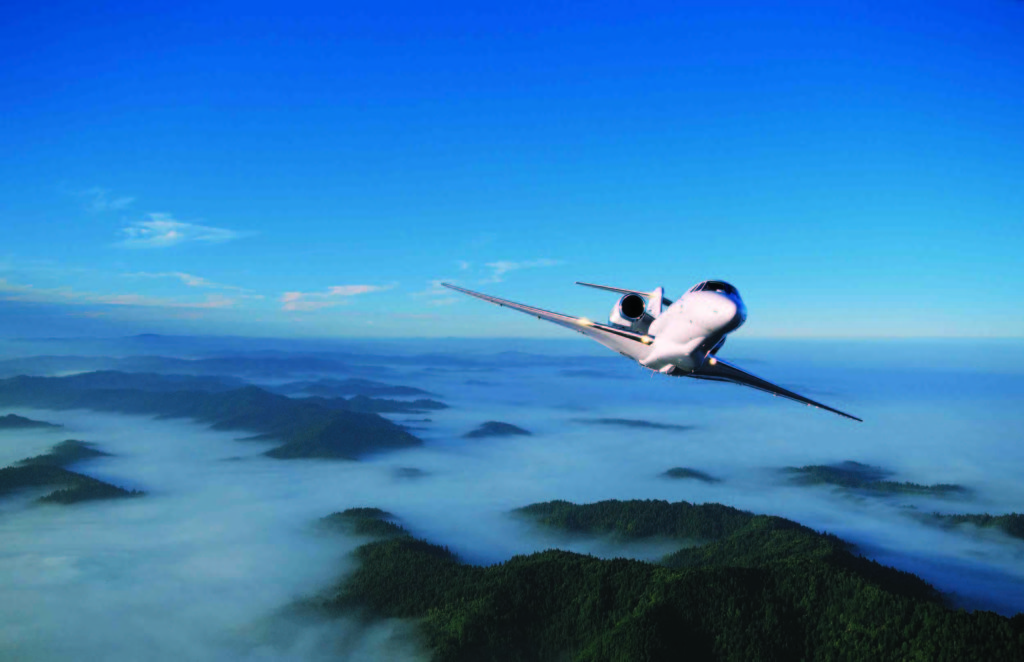 OUR FLEET
XOJET owns and operates the industry's largest super mid-size fleet of Bombardier Challenger 300 and Cessna Citation X aircraft. With a mix of over 40 modern jets, our complementary fleet types are the quintessential luxury private jet experience, offering XOJET pilots and clients the speed, comfort and economics for true North American flying.
The Challenger 300 fleet is quieter and more spacious than any private aircraft in its class – and is the preferred jet among Fortune 500 executives. While the time-saving Citation X cuts a typical San Francisco to New York flight to just four hours and twenty minutes, traveling at nearly Mach 0.92. Together, our jets deliver an outstanding combination of performance and comfort.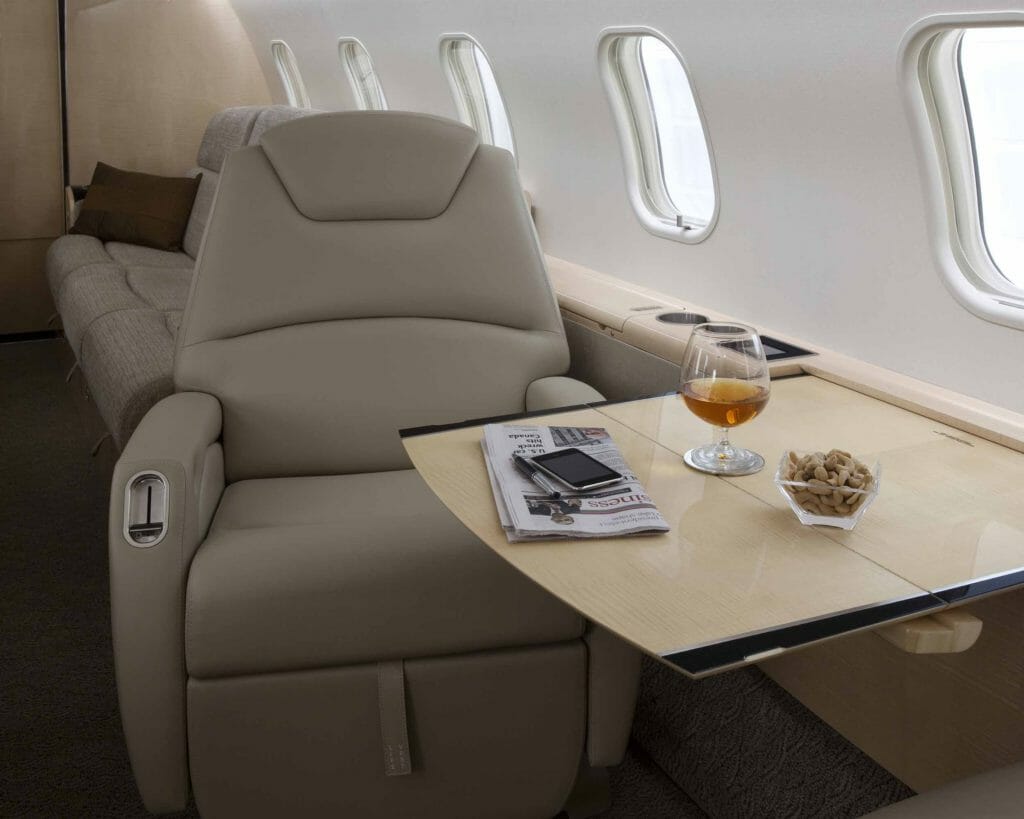 FLYING FOR XOJET
XOJET is a company with a strong sense of values focused on our people.  We are committed to supporting the highest standards of business ethics in every aspect of our operations.  We vigilantly embrace safety, integrity, transparency, collaboration and continuous improvement, and we expect everyone to play a key role in maintaining and upholding these values. We invest the time and energy to recruit and hire great aviators who are also good people we will enjoy working with.  Whether you fly with XOJET for two or twenty years, we hope you will make lifelong friends.
Flying for XOJET, each day brings a different destination.  We complete thousands of trips per year to coastal metropolitan centers like New York, Los Angeles, and San Francisco.  In addition, our clients frequently travel to picturesque mountain destinations such as Aspen, Jackson Hole, and Bozeman, as well as sun-seeking island havens throughout the Caribbean.  The variety of missions we fly is frequently cited as one of the highlights of the job.
On the road, we strive to provide a safe and comfortable quality of life. XOJET pilot committees rigorously vet preferred overnight hotels and benchmark against a quality standard. In addition, crews may request rental cars – adding convenience and mobility to overnight stays. XOJET crews enjoy positive space travel on commercial airlines from their home airport to their Challenger 300 or Citation X jet.
Lastly, your rotation schedule is determined for a full year in advance. As a result, enjoy planning your time away from work with certainty and every other weekend off-rotation.  All training is paid by the company and is conducted during scheduled rotations, so it does not interfere with days off.  The vacation schedule is also determined for a full year, enabling you to plan time off well in advance.  Initially, pilot employees accrue one week of vacation starting immediately on their date of hire.  Over time, XOJET pilots may take 20 consecutive days away from work up to three times per year, depending on seniority.
OUR FUTURE
Next year, we celebrate 10 years of excellence, and with the backing of two of the world's largest and most respected private capital investors, TPG Capital and Aabar PJS, the sky is no longer the limit. We anticipate further growth within the industry by expanding our world-class services through fleet additions, strategic partnerships, and more. We hope you consider joining us on the journey to becoming the industry's best private aviation company.
How to Apply
To join our team, please visit xojet.com/careers.
---
Exclusive interview with Chris Crocker, Chief Pilot and Oxana Shepel, Senior Human Resources Specialist, Recruiting and Compliance.
---
Craig: How do you select applicants to be brought in for an interview?
XOJET: One of the most important things about XOJET is our culture and that our people truly matter.  We vigilantly embrace compassion, integrity, collaboration and continuous improvement, and our employees play a key role in maintaining and upholding these values.   It is extremely important to us to ensure that we hire good people who support our high standards of business ethics in every aspect of our operation.  We therefore strive to hire only the best!
Initially all pilots are screened for the flight time requirements, technical ability, experience and background before we bring them in for an interview.   We are very proud of our diverse workforce and seek out pilots with a varied background to include corporate, 121 military and retirees.  Our planes are piloted by some of the industry's most talented crews.
Craig: What can an applicant do to increase their chances of being called for an interview?
XOJET: We place a high value on internal recommendations.  Many applicants are recommendations from current or former employees.  These can be friends or co-workers with whom the employee has previously worked.   We place a lot of trust and value in our employee recommendations.  Our employees take great pride in their recommendations and don't make them lightly.   They are "good people" and they typically want to surround themselves with other "good people."  In turn, we find that referrals really want to work here and be part of the culture that we have created.
Craig: So what do you do if you don't know someone at XOJET?
XOJET: Attending a job fair is a great way to get to know us. Many of our applicants have come to our booth at various events just to hang out.  We always have some of our pilots on hand available to answer questions and give firsthand knowledge about the job.  It is a great way to hear more about us and see if they might be a good fit.  You can also say hello to one of our crewmembers at an FBO.   They are happy to tell you about the job, the company and the great pilot team that we have at XOJET.
They are the typically the happiest ones in the FBO, just look for the ones without the ties! If you don't know someone at the company or are unable to attend a job fair, we encourage you to apply online by visiting our website @ www.xojet.com/careers and submit an application.  For additional questions, please contact PilotRecruitment@xojet.com
Craig: How critical is it to attend a job fair to get an interview?
XOJET: It can be difficult to determine whether someone is a good fit from an impersonal application system.  We place huge value on the ability to meet someone in person.
Craig: What is the best way to prepare for an interview with your company?
XOJET: First and foremost, just be yourself!  After that, a little preparation can go a long way.  During the phone screen process, come prepared to discuss you resume, training, work and flight history.  Be upfront and honest about challenges in your career and the reasons for your interest in XOJET.  We are not interested in perfection but we are interested in finding the right person to join our team.  For your technical screen brush up on standard ATP knowledge.  Be familiar with NOTAM's, weather, charts, and Part 135 regulations.  However, during your interview we take into consideration your current operational regulations.
Be prepared to discuss experiences where you learned from mistakes and went above and beyond.  Lastly, be prepared to tell us about yourself.  Integrity and humility are key elements in our culture.  Who you are beyond the pilot, what you value, and what is important in your life.
Craig: Can you walk me through a typical day of interviews?
XOJET: Once the pre-screening process is completed which includes a technical interview, we fly all applicants to our Operations Center in Sacramento, CA.  Candidates are overnighted in a local hotel and treated to dinner the night before the interview with members of our pilot group, our flight operations management team and Human Resources.  Many times a member of our Executive Team will also join in.  Our candidates are very important to us and we truly appreciate and value their time.
This is a great opportunity for applicants to get to know us and talk with some of the folks they may eventually fly with.  This is a casual, low-stress event and typically puts applicants at ease.  We find it is always helpful to see a friendly face the next day.
The next morning candidates are taken to our Operations Center where they are given a tour of our facility and introduced to more of the team.  They will then go through a series of 5 to 6 panel interviews with various employees throughout our company.  All employees are involved in our interview process so the panel may include management, schedulers, sales advisors and most certainly fellow pilots who volunteer to interview.
Typically we conduct two or three panels in the morning then take a break for lunch provided by the company.   During lunch other employees throughout the company like to stop in to say hello.  The final panel interviews take place in the afternoon, then a car service will transport candidates back to the airport for their flights home.
We really try to provide a relaxed atmosphere throughout the entire process in order to relieve some of the stress and nerves that get in the way of getting to know someone.  We also limit the number of candidates in our on-site interview sessions to six so that everyone has the opportunity to get to know us as well.
Craig: What kind of questions can an applicant expect to be asked?
XOJET: This question is challenging to answer.  Our interview process is all about getting to know the person.  If you get this far into our process we know you can fly and meet our high level of safety standards.  Now, we want to get to know you more as an overall person and ensure you will you enjoy working at XOJET.  We also want to ensure you are a good person who is enjoyable to work with.  Therefore each interview is a little different.  You can think about our process as more of a series of conversations.  It is also important to note that this should be a two-way conversation.  We want to ensure you are making a good decision to fly with XOJET.  Therefore, we encourage candidates to ask lots of questions.
Craig: Can you give me some examples of the TMATT questions that you like to ask?
XOJET: Tell me about a time you had to make a decision that has defined who you are now?  Tell me about a time you wish you could change a decision you made?  Tell me about a time you made someone's day?
Craig: If the TMAAT question being asked does not apply to that applicant can that question be skipped?
XOJET: This rarely happens in practice.  In most cases these type of questions could apply to anyone.
Craig: What are some of the biggest mistakes that applicants make during the interview process? 
XOJET: Most of the time applicants don't really make a mistake, rather it becomes clear that they may be better suited in a different environment.  For this reason it is important to be candid and honest throughout the process.  We don't expect people to have never made mistakes. To the contrary, we find the best candidates tend to hold themselves personally accountable and are able to articulate what they have learned from their mistakes.
Written test:
Craig: Is there a written or computer test?  
XOJET:  No
Simulator Evaluation:
Craig: Do you have a simulator ride?
XOJET:  No. Our technical interview ensures the candidate's ability and knowledge level.  A very high emphasis is placed on this technical screen to meet XOJET's industry leading standards of safety.
Post Interview:
Craig: Do you tell applicants they are hired in person that day? 
XOJET: We try to notify candidates as soon as possible after each stage in the interview process and we know it can be stressful to wait for that call.  As previously discussed, our interview process includes many employee volunteers, and we value input from everyone involved.   As a result, it does take us a couple of days to finalize the process.  In most cases candidates can expect to receive a phone call within 1-3 days.  Importantly, a candidate will NOT receive a form letter if they have taken the time to come meet with us.  Regardless whether a candidate is right for the job, we treat everyone with respect and always deliver a personal phone call.
Craig: How soon can an applicant expect a class date after being hired?
XOJET: Interviews are generally scheduled so that candidates who are offered a position have an opportunity to provide two weeks' notice to their current employer. If a candidate needs to provide additional notice, later class dates can usually be accommodated.
Craig: How many pilots does your company expect to hire this year?
XOJET: It's hard to predict precisely, but likely in the ballpark of forty.  These new hires tend to occur roughly evenly throughout the entire year.  If you are reading this article and XOJET sounds like the place you would like to call your home away from home, please reach out to us.  We would be pleased to answer any of your questions.