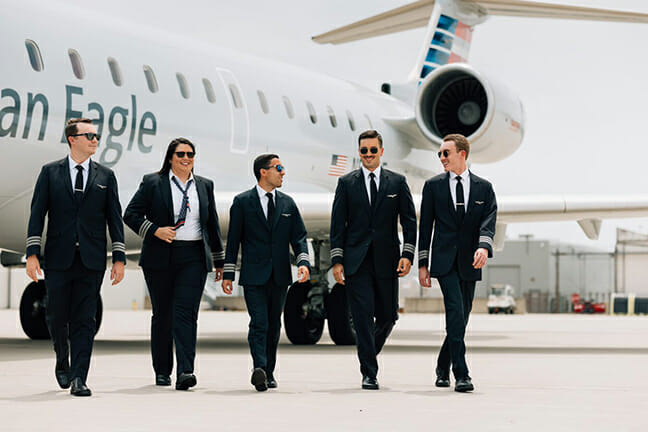 Pilots looking for the absolute best place for an airline career should look no further than PSA Airlines. As a wholly owned subsidiary of American Airlines Group, PSA offers industry-leading regional pay with a guaranteed career path to the world's largest airline.
Industry Transforming Pay and Quality of Life
PSA recently announced a transformative approach to pilot compensation that provides Pilots with the highest pay in the regional industry and adds incomparable value to the Pilots' standard of living and career progression. This agreement transforms the compensation landscape for the regional industry, putting multiple, groundbreaking enhancements in place to build a strong pipeline of pilots and strengthen American's network.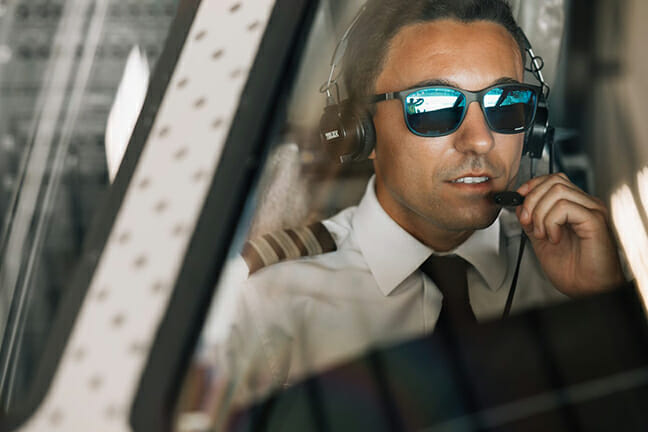 The pay at PSA now outpaces its peers at all regional, LCC, and ULCC carriers. First-year First Officer pay will increase to $90 per hour and range up to $108 per hour with additional experience. First-year Captain pay, awarded at 70 qualifying hours, will increase to $146 per hour, with the opportunity to earn up to $210 per hour with additional years of service.
In addition, pilots can earn up to $187,500 in bonuses including: $7,500 CRJ-type rating bonus (paid in your first year), $15,000 sign-on bonus, up to 15,000 experience bonus (paid in your first year), and $150,000 in Pilot Retention Bonus paid through a Pilot's time at PSA. In addition, PSA offers 121 Longevity Match that rewards Pilots for their experience. Pilots with previous 121 experience can count their years of service towards pay, vacation, and retirement benefits at PSA.
There is more to choosing an airline than just pay. It's also about a stable and predictable career path that doesn't require compromise or complication. The career trajectory for pilots at PSA is now unparalleled, with a commitment to flow to American within five years or receive top-of-scale pay. PSA also offers generous commuter benefits and commuter-friendly crew bases in CLT, DAY, DCA, and PHL. Pilots also receive quality of life enhancements such as enhanced long call reserve and premium holiday pay for critical operational days.
Strengthening PSA's Position in the Regional Industry
The aviation industry is experiencing a rapid rebound in demand for air travel, and American and its wholly owned subsidiaries are committed to being at the forefront of meeting that demand. Growing the pilot workforce at PSA is critical to industry recovery. PSA is committed to doing everything they can to provide the best environment for passionate individuals to start and progress their commercial aviation career, especially for pilots who will one day fly aircraft around the globe for the American.
PSA is an integral piece of American's global network, providing reliable and convenient service from smaller and medium-sized communities into their hubs, especially CLT and DCA. They operate the largest schedule of any carrier out of DCA, with more than 100 daily departures, and American depends on their safe and reliable service for the critical slots granted to operate to and from Reagan National. PSA is also the leading regional operator in Charlotte, American's second largest hub, and one that plays a critical role in connecting traffic throughout their global network.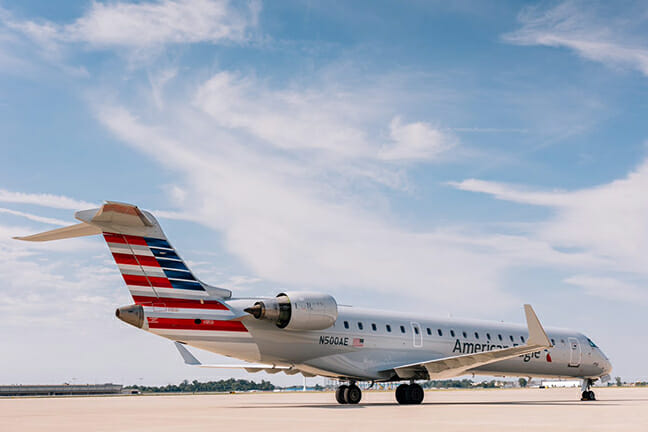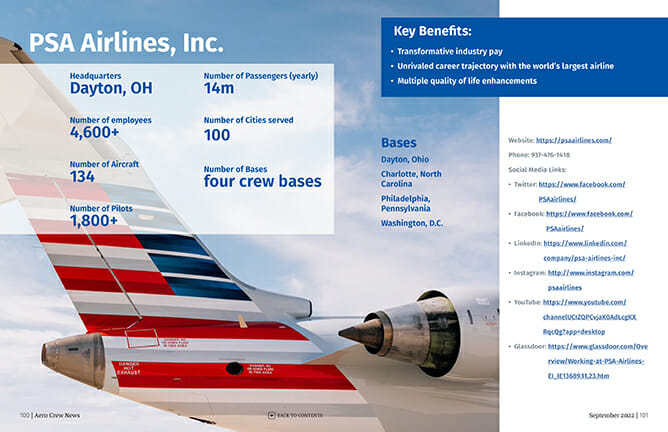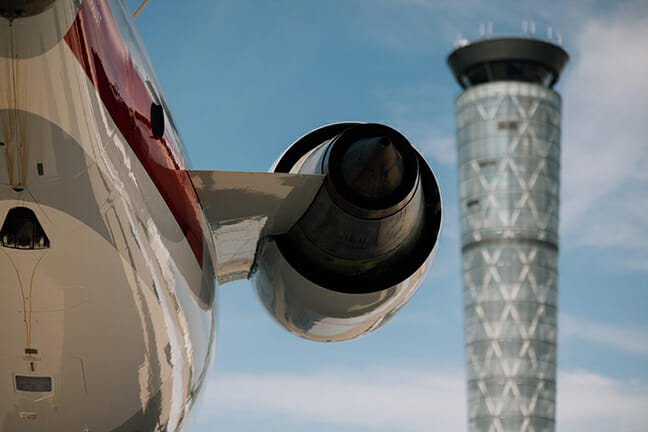 For these reasons, American continues to invest in the future of PSA. Just recently, American purchased four additional CRJ 900 aircraft and placed them on the PSA certificate for entry into service early next year. These NEXT GEN aircraft are purpose-built for PSA's network and the needs of their customers, with domestic First Class, a premium economy cabin, and an array of products that offer a seamless transition between the regional and mainline, including wi-fi and in-seat power throughout the entire aircraft.
Pilot Paths at PSA
Pilots can join PSA as a First Officer, High-Experience First Officer (600 FAR 121 hours), and a Direct Entry Captain (1,000 FAR 121 hours), but the paths offered extend beyond flying the line as a Pilot.
PSA is the absolute best place to start and grow the most stable and rewarding career in the business. Beginning with the Cadet Program, which is open to all colleges, universities, and flight schools, participating pilots have an opportunity to receive mentoring from airline industry experts and earn up to $30,000 in training and tuition assistance. When a pilot starts as a Cadet, they have a guaranteed path to American from the day they sign.
PSA is also committed to developing the next generation of Pilots by prioritizing training with a compensation structure that richly rewards a career in pilot instruction. Line Check Airmen will receive a 200% pay credit, and full-time Simulator Instructors, Proficiency Check Airmen, and Aircrew Program Designees will also see a significantly increased pay credit.
There's a commitment to a robust training program throughout the company, and it has been rewarded by industry leaders. PSA has twice been named to Training Magazine's list of Top 125 Training companies. That honor recognizes the hard work and top-notch training initiatives they continue to deliver.
PSA Airlines History
Headquartered in Dayton, Ohio, PSA has a robust workforce spread across a network of crew bases and maintenance facilities, mostly along the east coast. PSA has a history of growth and focus the future that goes back to 1995, when they changed their name from Jetstream Airlines International to PSA Airlines, Inc. At the time, they were a US Airways Express carrier, and the fleet was changing from Jetstream 31s and Braslias to an all-Dornier operation.
In 2003, the airline started a new era with the transition to an all-jet fleet, starting with Bombardier CRJ-200. Soon after the delivery of the first CRJ-200, they began adding CRJ-700s. The first CRJ 900 to join the fleet was delivered in 2014.
In 2015, PSA began operating as an American Eagle carrier following the merger of American Airlines and US Airways. Led by President and CEO Dion Flannery, PSA more than doubled in size from 2014. To support their growing fleet of CRJ 700s and CRJ 900s, PSA increased its workforce to more than 5,000 team members, including nearly 2,000 Pilots.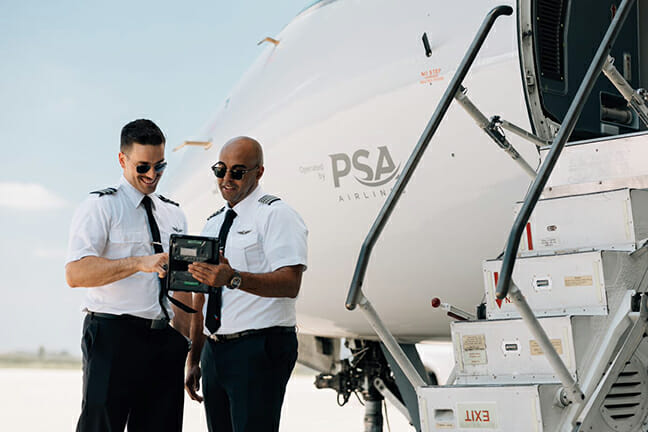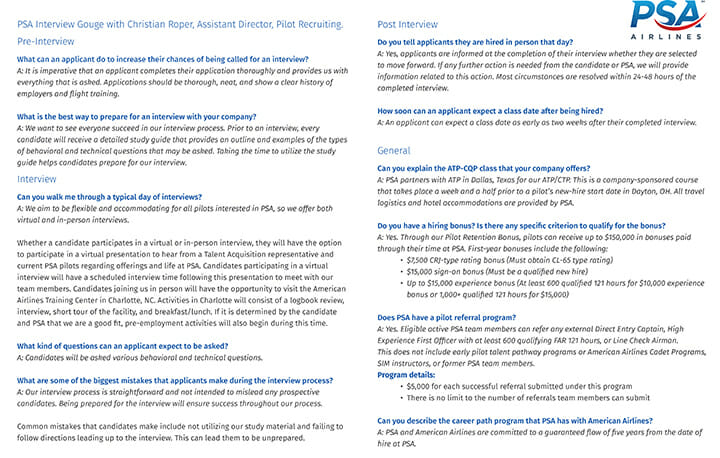 Company Culture: The PSA Way
PSA is focused on building and fostering an environment that supports their team and customers. The PSA Way is their foundation for operation and fosters stability, growth, and a focus on the future. PSA team members are driven in their goals and achievements, eager to be better. They are reliable to one another and accountable for their actions. They are caring in their daily interactions, with teammates, colleagues, and customers. Above all, they put safety first and stay united by their
responsibility to each other, their customers, and the company. The PSA Way is the foundation for the types of individuals who thrive at PSA.
The aviation industry focuses on connecting people with unique backgrounds, stories, and experiences. Coinciding with that is PSA's purpose is to make a positive difference in the lives of each person they interact with every single day. They are dedicated to creating a strong team of a diverse people who share different strengths. They have five areas of focus around diversity, equity, and inclusion:
Recruitment and Talent Management
Learning, Education, and Employee Engagement
Policy Enhancements
Community Advocacy and Impact
Expanded Partnership and Impact of their Inclusion Council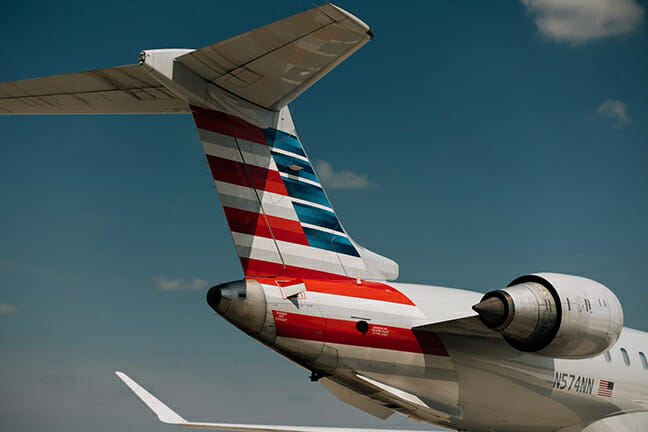 PSA is proud to support organizations that advocate to attract and retain the best and brightest in the industry, including the National Gay Pilot Association, Naval Helicopter Association, Ohio Diversity Council, Organization of Black Aerospace Professionals, Professional Asian Pilots Association (PAPA), Women in Aviation International, and Regional Airline Association.
As a Driven, Reliable, and Caring organization, PSA proudly supports programs that help those in need, such as the American Cancer Association, Toys for Tots, the USO, Honor Flight, Gary Sinise Foundation Snowball Express, It's Cool to Fly American, and 4PAWS for Ability.
PSA has been recognized for their commitment to excellence. They have received honors from Better Business Bureau and Best Workplaces in Ohio. They were also honored with the prestigious Eclipse Integrity Award from the BBB, a recognition given to organizations that demonstrate the highest standards of ethics, honesty, integrity, and community service.
PSA shows its support of military veterans through programs offered and distinctions such as being named a Military Friendly Employer by Viqtory Inc., an organization that helps transitioning military members find civilian careers. It is the third straight year PSA has received the distinction. They offer a military transition program for maintenance technicians and other military-related programs, including partnerships with organizations such as Rotary to Airline Group and Hire our Heroes. They also host recruiting events at military installations across the country.
Apply Now and Take to the Skies with PSA
There's never been a better time to fly for PSA. They are making the investments to ensure their Pilots have long and successful careers. Join their team and take the first step to commanding the cockpit at the largest airline in the world. Interested candidates can visit www.psaairlines.com for more information and to apply.