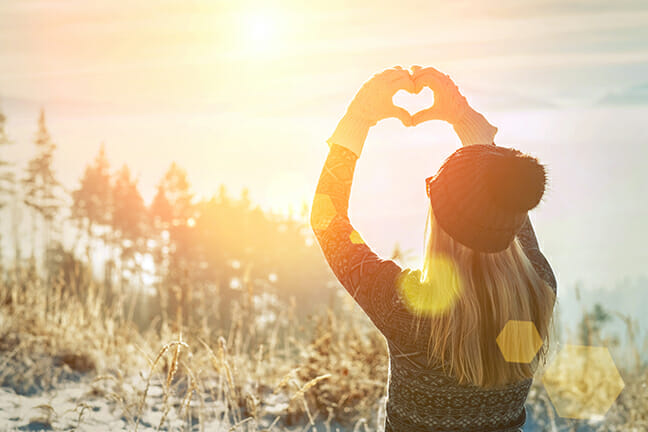 Confronting the temptations of the season
As fall gives way to the hustle and bustle of the holiday season, it's often easy to give up on your fitness plan or goals and just succumb to all the goodness that tempts us through December and into January. I'm often asked if it is okay to put a pause on one's fitness plan or forgo the diet during the holidays, because there will be a New Year's resolution (under the guise of getting a free month with no accountability). I do think there may be a better way to look at dieting, fitness planning or following through with your journey during this wonderful time of the year.
Be grateful
Have you heard the quote, "No man is an island?" How about, "No one is self-sufficient." Put more simply, if you're on a journey (fitness, nutrition or other), you need support to stay on track. Instead of running full speed ahead, be grateful for those around you. I mention this because we can often become consumed with what's happening to "just me." Being appreciative of those around you will do wonders for your mental health and your relationships. It's important to have a solid support network on your journey, so why not take the time to share where your journey has taken you this year. A time of reflection and gratefulness will also help you refocus your plan.
Give thanks 
Though you can argue that being grateful and giving thanks are the same concept, the distinction of thankfulness is being conscious of the benefits received. Giving thanks for your health, nutrition, friends, and family creates a positive emotional experience. It's been studied that being thankful also helps to improve your health and helps you to better deal with adversity. If you've been on this fitness journey over any period of time, you know that sometimes you want to revert to where you were before. If you have made a positive change in your life, be thankful for how far you've come and where you're going.
Eat cake
During a recent interview, I was asked if it's okay to eat cake or to give in to "those sugar cravings" during the holidays. My answer is that yes, of course, but within limits. It's okay to indulge a bit during this time of year. Sharing a good meal, a favorite desert or even imbibing your favorite cocktail is a good thing. Just don't eat the whole cake or overindulge! Overdoing it could set you back, so stay focused on the long-term effects of your journey and have that glass of eggnog.
Being grateful, giving thanks and sharing your journey with those around you, will keep you honest, on track, and help to keep your mental health in check. If you can stay reasonably focused during the holiday season, you won't need to create a New Year's resolution, you'll be able to simply tweak your current goals.As always, if you have questions or ideas for future topics, please email me at Ericray4470@gmail.com and I will do my best to answer you here and include your idea in a future Fitness article.