Cornerstone Aviation was founded in 2003, and over its 18 years of continuous operations has become Utah's premier flight school. Operations are conducted at two locations: Salt Lake International Airport (class B airspace); and Ogden-Hinckley Airport (class D airspace). Both Training Centers are nestled in the Salt Lake Valley between the Wasatch/Uintah mountains to the East, and the Oquirrh mountains to the West. With easy access to training areas throughout the wide valley and the nearby mountains, Cornerstone students experience an ideal mix of topographical training environments that can't found in close proximity anywhere else in the nation. Beyond the geographical diversity, pilots learn to operate in four seasons of weather – sometimes in the same week! And, since both fields are at approximately 4,400 feet of elevation, Cornerstone (CSA) students get the benefit of high altitude training and mountain flying on every flight. Both Training Centers are at airports with control towers, so students get the added training benefit of routinely operating inside controlled airspace in the pattern and transiting to the practice areas and nearby airports. They also experience flying around and through the military airspace of nearby Hill Air Force Base and the Utah Test and Training Range in the west desert. Student pilots couldn't ask for a more ideal location for flight training.
The CSA Team
The Cornerstone Aviation team is made up of 41 instructors with a wide range of experience. CSA strongly believes that last year's students should not make up the entirety of this year's instructors, and so they attract and retain highly-experienced professionals with a wide variety of backgrounds. This expands the knowledge base, improves the collective teaching skills, and provides expert risk management to perpetuate Cornerstone's 18 year injury-free safety record. Cornerstone's current cadre of instructors ranges from recently-certificated CFIs to instructors with over 25,000 hours of flight time. Their diverse backgrounds include current and retired airline pilots, current and former military pilots from the Army, Navy and Air Force. CSA teachers earned credentials as Top Gun graduates, military instructor pilots, and as state-certified educators, including a former state school board superintendent with a Doctorate in Education. The Cornerstone staff represents employment relationships with Delta, Endeavor, Envoy, Skywest, Southwest, and United. The Team's knowledge and experience is broad and deep, which gives Cornerstone students not only the very best flight training experience, but also expert mentoring and a network to reach their professional aviation careers aspirations.
Flight and ground instructors are not the only members of the Cornerstone family. CSA has an office staff that brings a vast array of knowledge and experience to help their students navigate the flight training process from start to finish. Because of their 141 certificate CSA has a VA specialist on staff to help guide veterans through the VA process during their training. Cornerstone also has an Education Coordinator that works with both our high school and Liberty programs to ensure that our students get the most out of their experience.
To round out the Cornerstone team, they have six fully rated A&P mechanics, including a certified IA (Inspection Authorized Mechanic). This team brings experience from both military and civilian aviation maintenance. From Cessnas to B-52s, and everywhere in between, these mechanics have probably worked on it.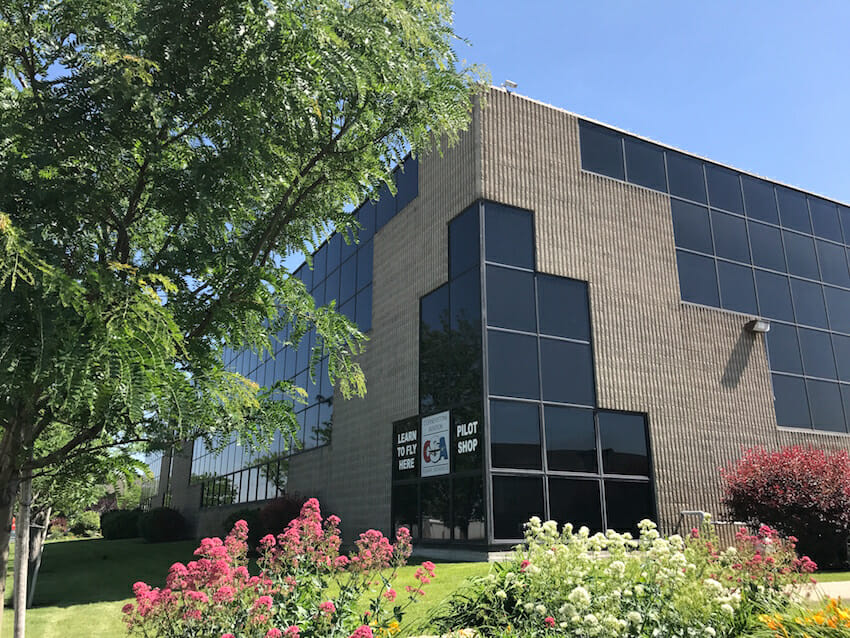 CSA Training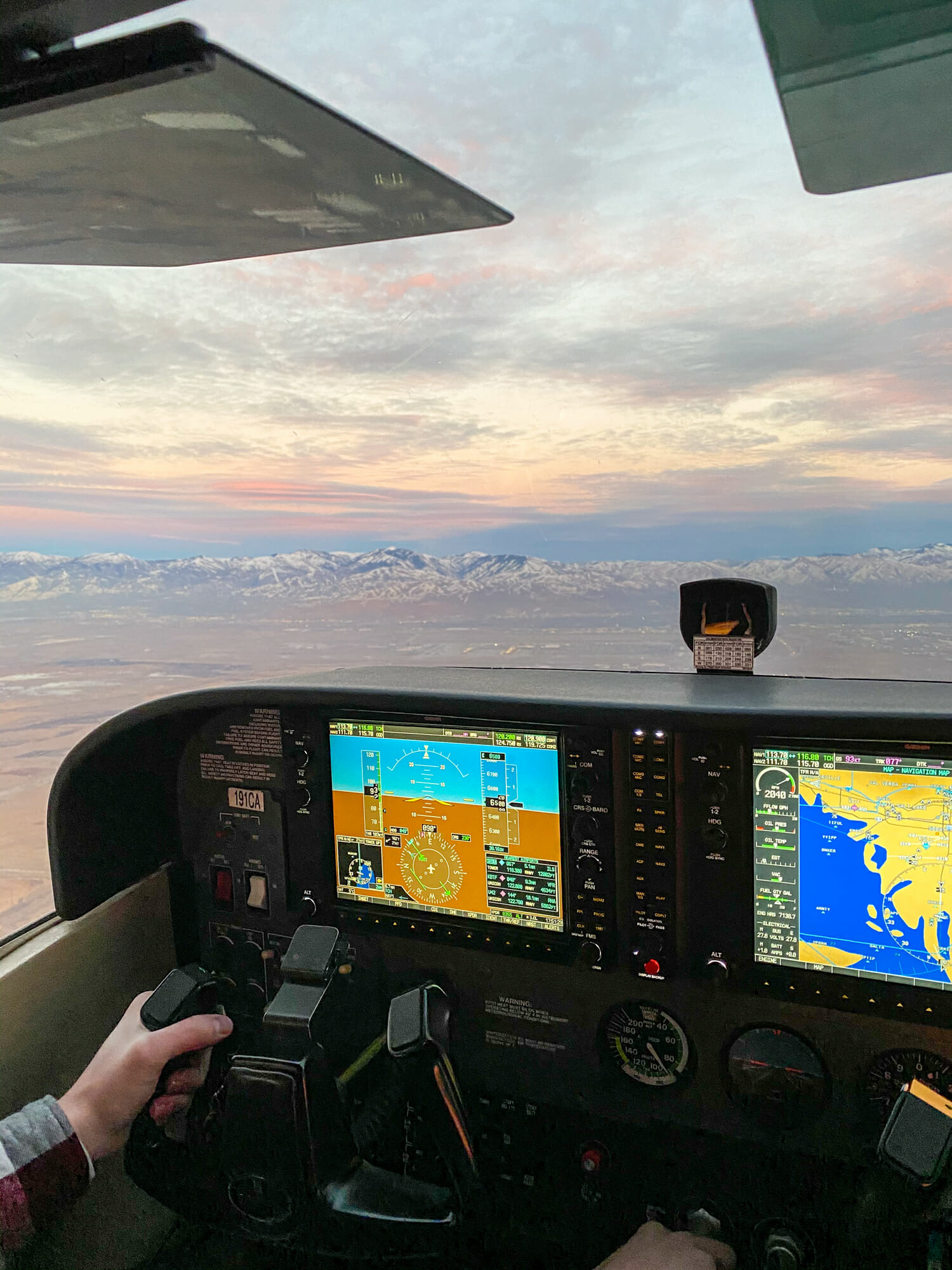 Cornerstone encourages its students to exploit all available methods of learning: online distance learning; pre-recorded videos; web-based test preparation; software-based courses; and one-on-one ground instruction and tutoring. All of those methods are incorporated into ground instruction at CSA. However, the core of ground instruction is classroom-based, formal instruction led by experienced and certified ground or flight instructors. The instructor serves as teacher, mentor, and advocate for the student, taking a personal interest in their progression and success.
One part of training at Cornerstone that sets them apart from most flight schools is the requirement of CommSim (communications simulator) training at both CSA facilities. There are active and retired air traffic controllers (ATC) from both Salt Lake and Ogden towers that give one-on-one training with private pilot students (the first two lessons in the flight training syllabus) on airport layout, procedures, and communication with the ground/tower controllers.
CSA Facilities
Cornerstone is lucky enough to have two facilities in northern Utah. The office in Salt Lake City is just across the street from the General Aviation hangars at Salt Lake International Airport. Training at this bravo airspace airport is an advantage for students who one day want to fly for commercial airlines, cargo carriers, and the like. The students hone their radio skills early on and have the advantage of knowing how to call for clearances and how to navigate a large airport like this much sooner than most students.
The second facility in Ogden, approximately 20 miles north of Salt Lake City, gives CSA students the advantage of flying out of an additional towered airport, this one in class D airspace. Ogden-Hinkley Airport is located approximately five miles north of Hill Air Force Base and gives students one of the most diverse training opportunities that a student could ask for. Cornerstone has the benefit of having personal relationships with the tower personnel in Ogden which helps their students to feel less intimidated when learning to communicate with any airport tower.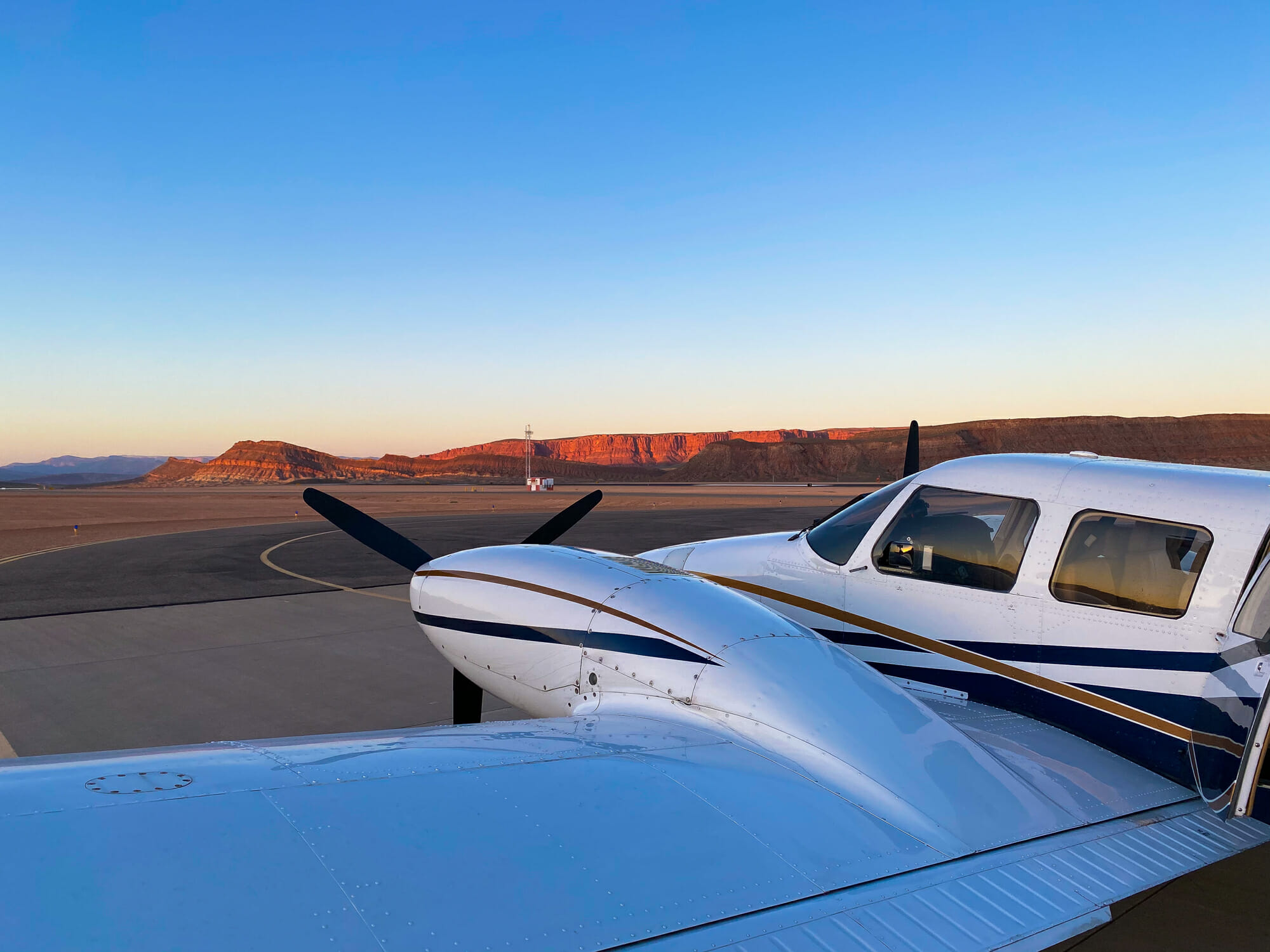 CSA Fleet (aircraft and simulators)
The Cornerstone Aviation fleet consists of 17 Cessna 172s, 2 PA-34 Seneca IIIs, a Cessna 182, and a Pitts S-2B. The Cessna 172 fleet – the most widely-used flight training aircraft in the world – is the primary trainer for Private and Instrument courses. CSA uses the Senecas for Multi-engine and Commercial courses where their advanced systems and turbo-charged engines help prepare pilots for follow-on jobs in more complex airplanes, and provide a greater margin of safety during training. The Pitts S-2B – a high-performance aerobatic competition aircraft – is Cornerstone's choice for Upset/Spin Recovery training and for those wishing to learn basic and advanced aerobatics.
It is important to CSA that their students be trained in a variety of equipment so that they are prepared for whatever situation their flight career brings them.
In addition to the aircraft fleet, CSA students use flight simulators as part of their flight training. Each of the Cornerstone facilities is equipped with an FAA certified Redbird AATD (Advanced Aircraft Training Device).
CSA Maintenance
It's not sufficient that a school has access to a contract mechanic. They should be teammates and fellow employees for the students and flight instructors they support. At Cornerstone, a team of six mechanics covers the flight schedule 121 hours a day, 6 days a week, so that even minor problems can be corrected before each flight. They have no higher priority or allegiance. They know the students personally, and how important an FAA Practical Test flight is for each of them. They have been known to stay all night so that the student has a perfect airplane for their big day.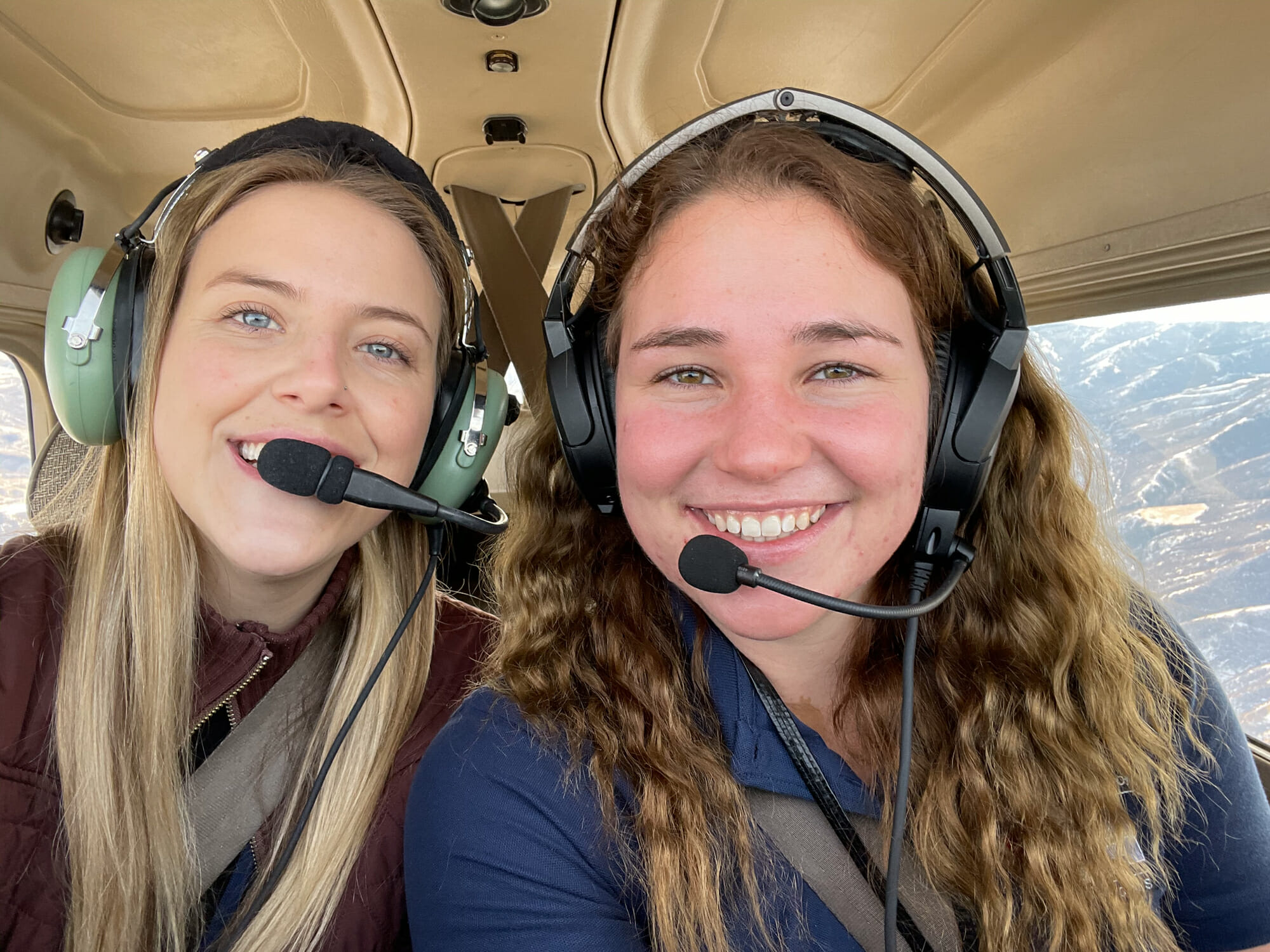 CSA Liberty University Partnership
Cornerstone Aviation is a Flight Training Affiliate for Liberty University out of Lynchburg, Virginia. They work with students to help them complete the required flight training while completing online courses to attain a Bachelor's Degree in Aviation. Because CSA knows that a college degree is a "must have" for anyone bound for the major airlines they want to make sure that their students have every advantage. An aviation degree is a great way for students to finance their flight training while completing that college degree requirement.
VA students are a particularly good fit for the Liberty program since Liberty is VA friendly and has a well established system to help veterans complete their degree and flight training under their VA benefits. Unlike many of the Liberty Flight Affiliates Cornerstone has a staff member dedicated to helping students through any situation that may arise during their time as a Liberty student. Cornerstone works tirelessly to ensure a smooth flight training experience for these students.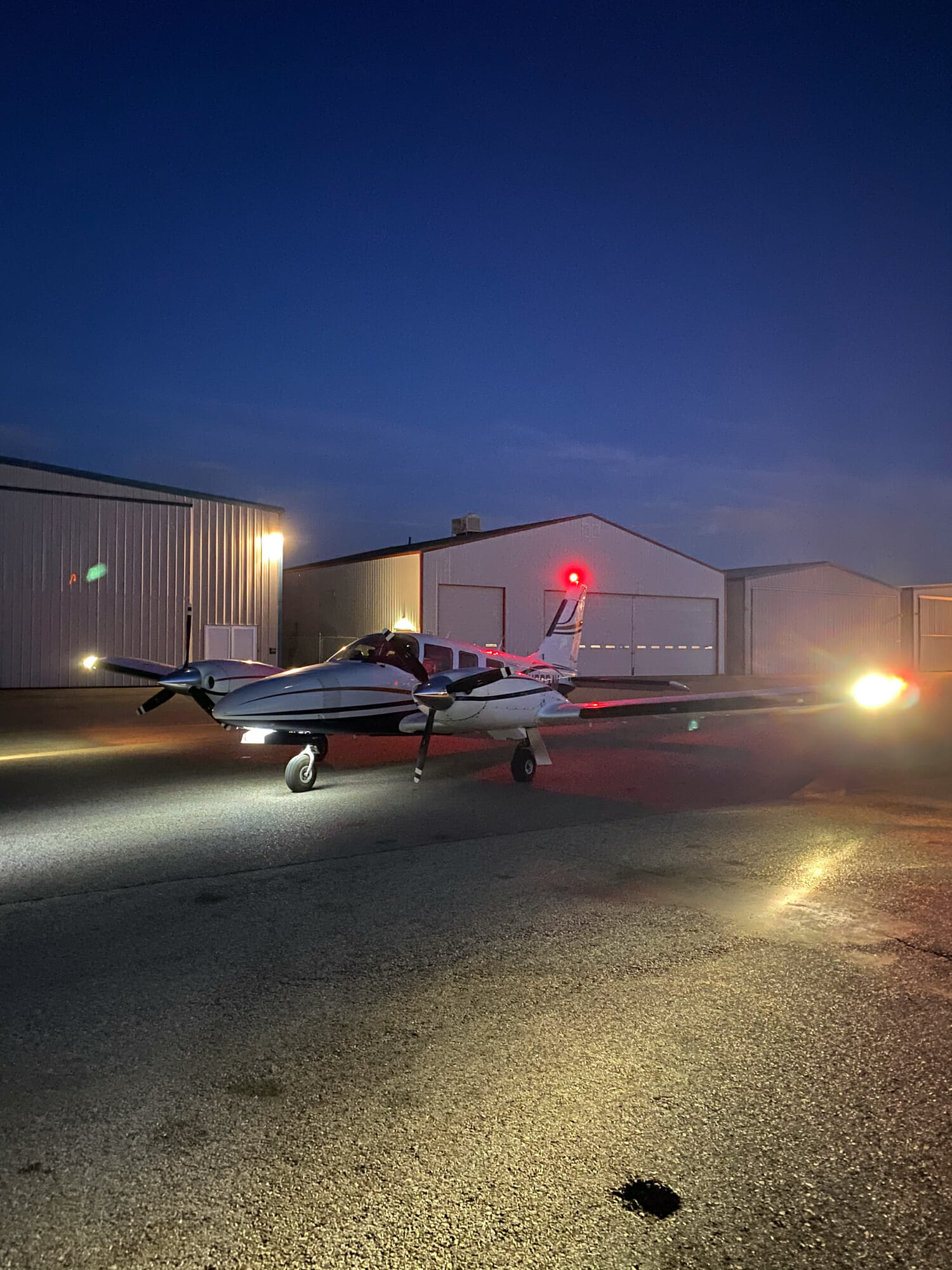 CSA High School Program
Getting young people interested in flying and started early is very important to everyone at Cornerstone Aviation. CSA currently teaches private pilot ground school as a CTE course in the Davis County School District in northern Utah as well as at the Riverdale Campus of Utah Military Academy. The students must be at least 16 years old to register for the course and have the option of flight training after they have completed the first two weeks of ground school. Once the students complete the semester long class they are qualified to sit for their private pilot written exam. Cornerstone strongly encourages the students to begin flying during ground school and complete their private pilot certificate. By entering into a collegiate flight program with their private pilot certificate in hand students still qualify for the reduced ATP and, in some cases, are given priority in the enrollment process into the aviation program.
In addition to the high school course, CSA has an Education Coordinator on staff to mentor the students in their college search. As a former Aviation Admissions Counselor for a Top Hawk Award winning collegiate flight program, Stacie maintains her collegiate connections and works to help our students find the best fit for their educational future.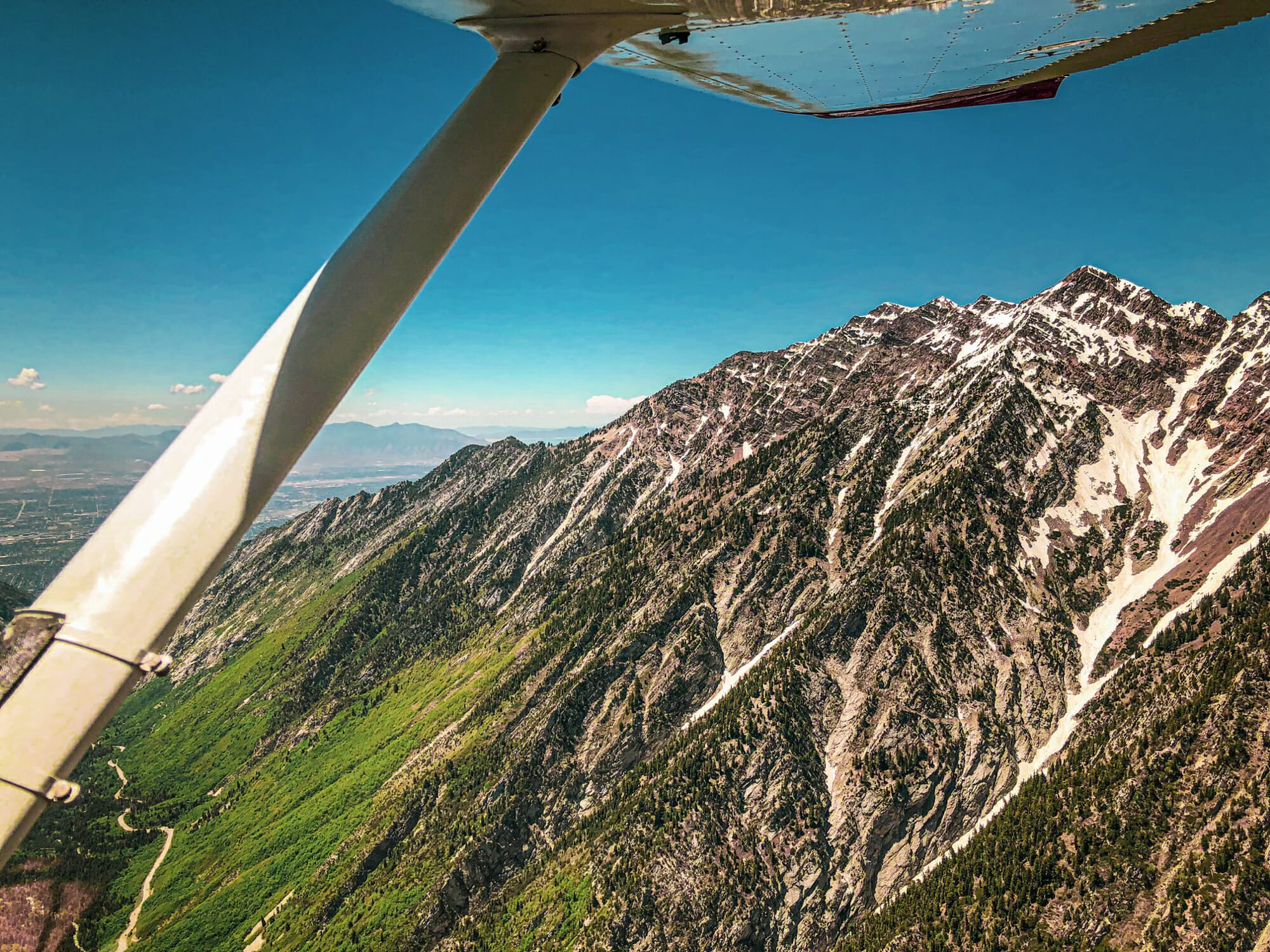 CSA International Program
Cornerstone Aviation has trained hundreds of pilots from all around the world! Some of our students travel from countries such as China, Brazil, India, Iraq, Kenya, England, France, Germany, and South Korea.. Cornerstone has the experience and expertise to ensure that every international student has the resources available to accomplish their individual goal. CSA can either create a custom training syllabus for an individual student or enroll students in the CSA Traditional Training Program. Students interested in training at Cornerstone Aviation need to hold either a green card or an F-1 Student visa.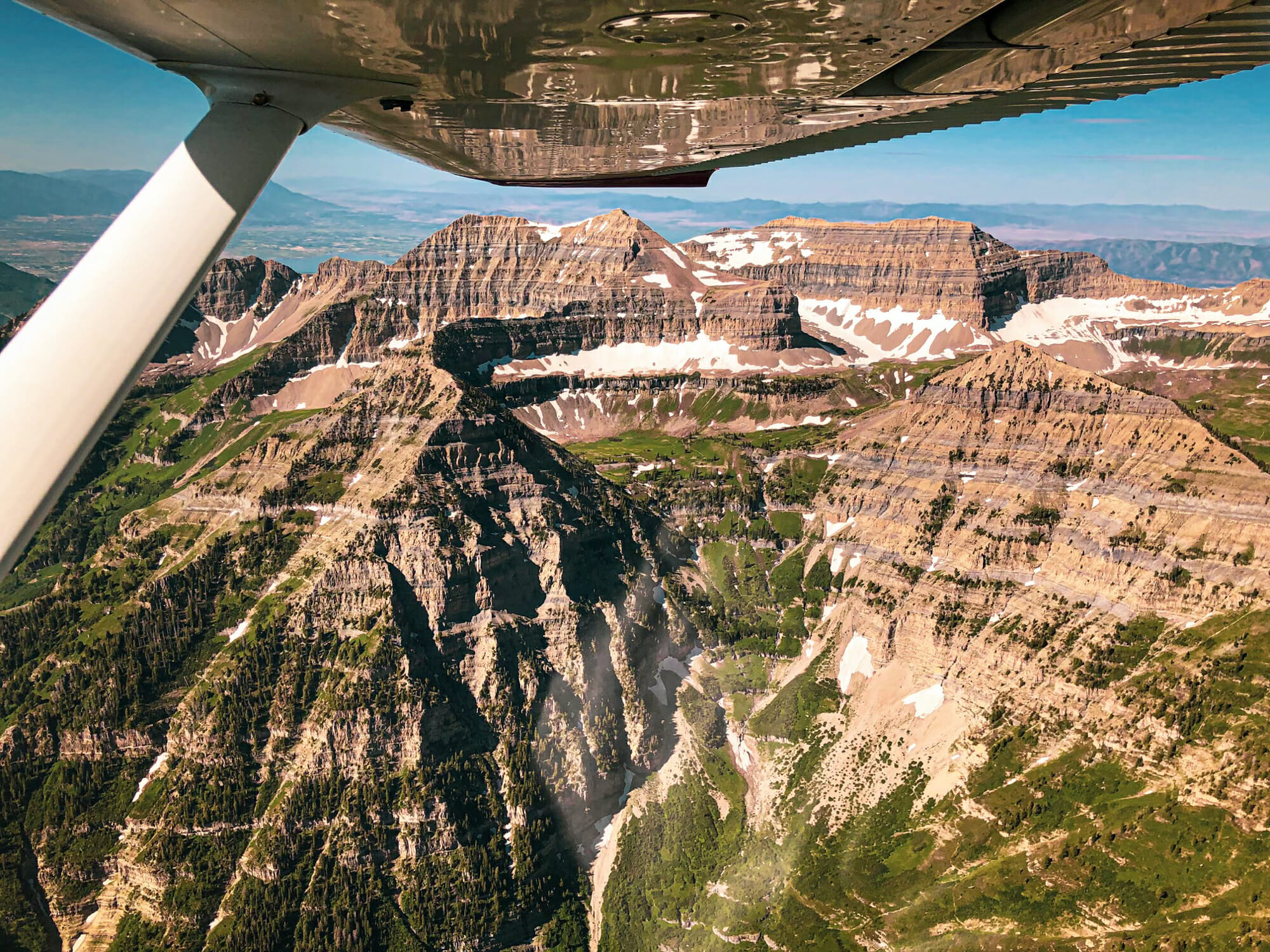 CSA Residence Option
Cornerstone Aviation has housing available for students coming from out of area to complete their flight training. The apartments are located approximately half mile south of the Ogden Flight Training Center and are available without a lease.
Agreement details:
Rent is prorated upon move-in date (move-out is not prorated)
SHARED 2 or 3 bedroom apartments (2 persons per room maximum)
No pets
Apartment features:
Fully furnished,
Utilities included
Washer and dryer in the apartment
Walking distance to the Ogden Training Center, shopping, entertainment, and public transportation
Outdoor pool and jacuzzi
Tennis and basketball court
Fitness room
It is apparent that Cornerstone Aviation has invested a lot of effort over the last 18 years to become Utah's premier flight school by developing programs to help their students succeed in whichever aviation path they choose.  As one of the only schools in Utah designed to train both airline-bound and non-airline-bound students, they have created a wide variety of training approaches in order to meet the needs of a wide spectrum of students. Cornerstone is a fantastic choice for anyone desiring to enter the ranks of professional pilots. 
Article Contributors:
Martin O'Loughlin, President and COO
Stacie Whitford, Education Coordinator
Bryce Lorentzen, Pathway CFI (photo credit)
Peter Geller, CFI (photo credit)